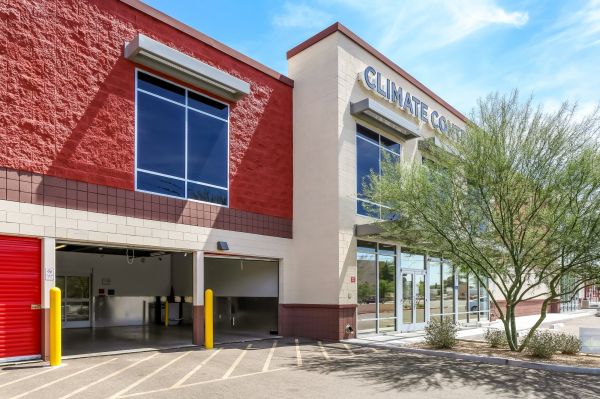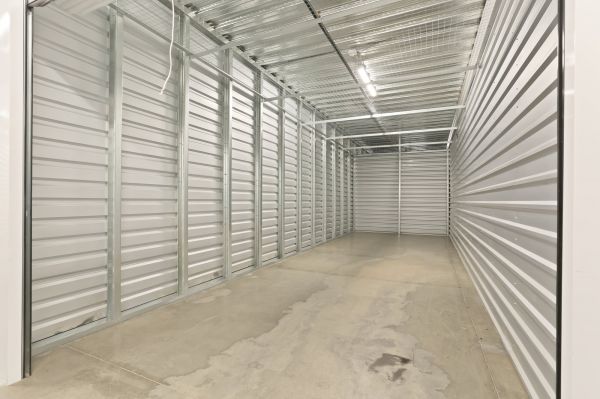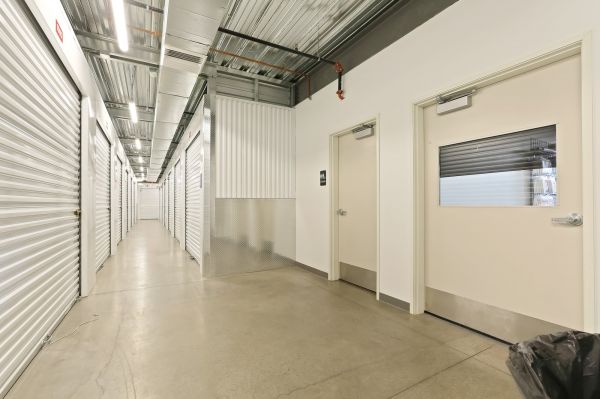 Make a risk free reservation at
Prime Storage - Phoenix E. Indian School Road
Features & amenities
Access
Elevator available
Handcarts available
Administration
Admin fee: $25.00
Accepts mail/packages for tenants
On site office at facility
Vehicle Storage Requirements
Requires registration
Requires insurance
Vehicle requires title
Must be drivable
Property Coverage
Insurance required
Insurance available
Homeowners/Renters insurance accepted
Discounts
10% Military discount (applies to active-duty only)
Billing
Email billing available
Rent due on same day each month per lease start
Auto-pay available
Cash accepted
Checks accepted
Credit cards accepted: Visa, Mastercard, AMEX, Discover
office hours
| | |
| --- | --- |
| Sun | closed |
| Mon | 10:00 am - 6:00 pm |
| Tue | 10:00 am - 6:00 pm |
| Wed | 10:00 am - 6:00 pm |
| Thu | 10:00 am - 6:00 pm |
| Fri | 10:00 am - 6:00 pm |
| Sat | 10:00 am - 4:00 pm |
access hours
| | |
| --- | --- |
| Sun | 6:00 am - 10:00 pm |
| Mon | 6:00 am - 10:00 pm |
| Tue | 6:00 am - 10:00 pm |
| Wed | 6:00 am - 10:00 pm |
| Thu | 6:00 am - 10:00 pm |
| Fri | 6:00 am - 10:00 pm |
| Sat | 6:00 am - 10:00 pm |
Facility's fees & requirements
Facility Administration Fee: $25.00
Security Deposit: Security deposit required
About this facility
Welcome to Prime Storage – East Indian School Road in Phoenix, AZ. We are your affordable, professional choice for self storage, serving many neighborhoods in Phoenix, including Camelback East Village and Encanto Village. Our location is conveniently located near the N 20th Street and East Indian School Road intersection, right off the Piestewa Freeway and across the street from Leslie's Pool Supply Store. Visit our East Indian School Road facility today and let one of our friendly, knowledgeable Arizona team members assist you in choosing the right self storage unit for your needs. This Phoenix location features units that are ideal for students, individuals relocating, golfers searching for extra storage, and more. Our features include climate control, elevator access, and a covered loading dock. Reserve your storage unit now!
Prime Storage - Phoenix E. Indian School Road
Customer reviews
1 - 5 out of 36 reviews
Great experience
Bertha made it so easy for us. She was very kind and helpful, explained everything.
RecommendedYes
Price4/5 (good value)
Service5/5 (outstanding)
Cleanliness5/5 (squeaky clean)
- Cheryl Stanley
Rented 10x10
Pam was helpful, the storage 10x10 very clean. Accesible next to elevator.
RecommendedYes
Price3/5 (fair price)
Service5/5 (outstanding)
Cleanliness5/5 (squeaky clean)
- Mary Gonzalez
Pamela at Prime Storage was very helpful and quick!
Pamela was kind and made the process very quick and simple! She is wonderful!!
RecommendedYes
Price3/5 (fair price)
Service3/5 (helpful)
Cleanliness3/5 (average)
- Valerie
Easy load-in, access and the "residents" were quite friendly too!
Arrived at 6 a.m. to load-in before it got "hot" (already 88 degrees) and was greeted by a several facility "residents." ALl were friendly and one offered to help us move-in "for a small fee." We declined. Place was abuzz with activity. Many people just waking up it seems. Had no issues getting up the elevator and to our storage space. It was clean (as were the halls) and we quickly filled it up. Didn't need the offered help either! Grabbed a cup of coffee at the shop next door, and hit the road. Good overall experience--clean, easy and reasonably priced ($100 less for same space 10 miles away), despite all the "residents" coming and going. PS: Pam was super helpful at registration.
RecommendedYes
Price3/5 (fair price)
Service4/5 (very helpful)
Cleanliness4/5 (clean)
- Glenn BurnSilver
Unreasonable price hikes
I was a customer for only a few months when Prime Storage (Indian School Rd. location) increased my unit rate by 36%! For a large unit that was about $124 more. Who hikes up rates that high, and shortly after I signed their agreement and move my things in. Tried talking to management and corporate office with no help or call backs. It seems unfair practice to increase your rate so high and so soon after you just moved in your things. A small yearly percentage increase is understandable but this just seems wrong.
RecommendedNo
Price1/5 (unfair price)
Service3/5 (helpful)
Cleanliness5/5 (squeaky clean)
- Nathalie
REVIEWS SUMMARY
65% of respondents would recommend this facility to a friend.
Pros
Good Value(15)
Good Service(23)
Clean(31)
Cons
Expensive(10)
Poor Service(7)
Dirty(2)