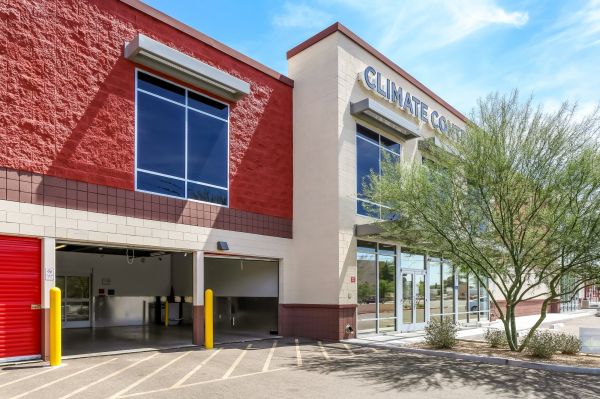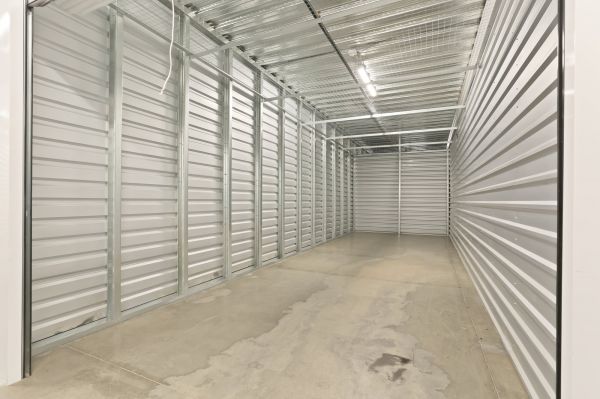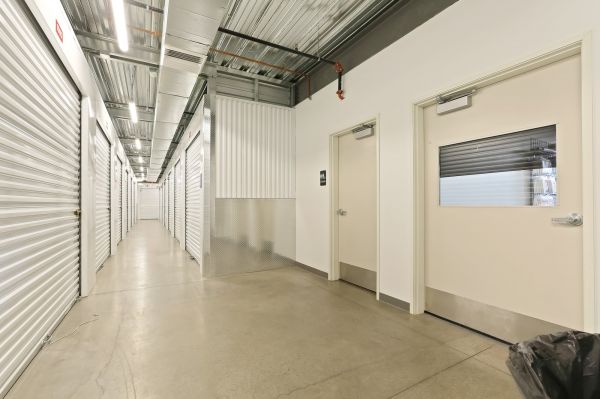 Make a risk free reservation at
Prime Storage - Phoenix E. Indian School Road
Features & amenities
Access
Elevator available
Handcarts available
Administration
Admin fee: $29.00
Accepts mail/packages for tenants
On site office at facility
Vehicle Storage Requirements
Requires registration
Requires insurance
Vehicle requires title
Must be drivable
Property Coverage
Protection plan required
Protection plan available
Homeowners/Renters insurance accepted
Discounts
10% Military discount (applies to active-duty only)
Billing
Email billing available
Rent due on same day each month per lease start
Auto-pay available
Cash accepted
Checks accepted
Credit cards accepted: Visa, Mastercard, AMEX, Discover
office hours
| | |
| --- | --- |
| Sun | closed |
| Mon | closed |
| Tue | closed |
| Wed | closed |
| Thu | closed |
| Fri | closed |
| Sat | closed |
access hours
| | |
| --- | --- |
| Sun | closed |
| Mon | closed |
| Tue | closed |
| Wed | closed |
| Thu | closed |
| Fri | closed |
| Sat | closed |
Facility's fees & requirements
Facility Administration Fee: $29.00
Security Deposit: Security deposit required
About this facility
Regardless of the unexpected or expected changes life can take, there's no denying that Life Demands Space®. When you need to help your parents downsize for retirement, move your equipment for your growing contracting business out of the garage, or pack the contents of your home while you wait for your next home to be built, count on Prime Storage to offer storage units designed to fit your long- and short-term storage needs. Find our climate controlled storage facility on East Indian School Road in the same parking lot as The Human Bean and AutoZone Auto Parts. We are across the street from Leslie's and near the corner of North 20th Street and East Indian School Road. Learn more about our flexible, month-to-month storage units and state-of-the-art amenities, and schedule your visit to our East Phoenix storage facility today! At our East Phoenix storage facility, in Camelback East Village, you'll not only find a variety of storage unit sizes for your needs, but also convenient features that make moving in easy. Our facility is completely indoors and features a loading dock and on-site carts and dollies to easily load and unload your items. If your unit is on an upper floor, simply hop on our elevator to access your unit. Other popular features include: - Climate controlled storage units for temperature-sensitive items - Boxes and moving supplies sold onsite - Extended access hours from 6 a.m. to 10 p.m. - Well-lit facility - Online bill pay and auto pay options - Climate Controlled Storage in East Phoenix When you live in Phoenix, you know how hot it can get throughout the year, especially in the summer. If it's uncomfortable for you to be out in the heat, imagine what it must be like for your temperature-sensitive items that are prone to warping, cracking, and melting when exposed to extreme temperatures over a long period of time. If you have electronics, wooden furniture, or records to store, our fully climate-controlled facility is the perfect place to store your items. You have enough to deal with without adding cluttered homes and businesses to the mix. Get the space your life demands with a Prime Storage unit on East Indian School Road, so you can get back to enjoying everything Phoenix has to offer. Have more questions about self storage? Give us a call and speak to one of our friendly storage experts. Or, browse our common storage questions. Rent your East Phoenix storage unit today to get started with organizing your life!
Prime Storage - Phoenix E. Indian School Road
Customer reviews
11 - 15 out of 43 reviews
Easy load-in, access and the "residents" were quite friendly too!
Arrived at 6 a.m. to load-in before it got "hot" (already 88 degrees) and was greeted by a several facility "residents." ALl were friendly and one offered to help us move-in "for a small fee." We declined. Place was abuzz with activity. Many people just waking up it seems. Had no issues getting up the elevator and to our storage space. It was clean (as were the halls) and we quickly filled it up. Didn't need the offered help either! Grabbed a cup of coffee at the shop next door, and hit the road. Good overall experience--clean, easy and reasonably priced ($100 less for same space 10 miles away), despite all the "residents" coming and going. PS: Pam was super helpful at registration.
RecommendedYes
Price3/5 (fair price)
Service4/5 (very helpful)
Cleanliness4/5 (clean)
- Glenn BurnSilver
Unreasonable price hikes
I was a customer for only a few months when Prime Storage (Indian School Rd. location) increased my unit rate by 36%! For a large unit that was about $124 more. Who hikes up rates that high, and shortly after I signed their agreement and move my things in. Tried talking to management and corporate office with no help or call backs. It seems unfair practice to increase your rate so high and so soon after you just moved in your things. A small yearly percentage increase is understandable but this just seems wrong.
RecommendedNo
Price1/5 (unfair price)
Service3/5 (helpful)
Cleanliness5/5 (squeaky clean)
- Nathalie
Great facility with great location
I love it here. It's clean with great workers!
RecommendedYes
Price5/5 (excellent value)
Service5/5 (outstanding)
Cleanliness5/5 (squeaky clean)
- Jamal Williams
Pam was awesome
Pam was very well-informed and efficient and she took care of us immediately
RecommendedYes
Price5/5 (excellent value)
Service5/5 (outstanding)
Cleanliness5/5 (squeaky clean)
- Cyd Weintraub
Lady that helped me was super helpful and the facility was cool and clean.
The staff was very helpful and offered carts and gave great directions. She personally walked me to my unit so I could find it. The building itself has multiple entrances that are all easy to load into. It was cool and clean inside of the building the facility is very secure. 10/10. Absolutely recommend
RecommendedYes
Price5/5 (excellent value)
Service5/5 (outstanding)
Cleanliness5/5 (squeaky clean)
- Johnathan Hughes
REVIEWS SUMMARY
70% of respondents would recommend this facility to a friend.
Pros
Good Value(18)
Good Service(28)
Clean(36)
Cons
Expensive(11)
Poor Service(7)
Dirty(2)