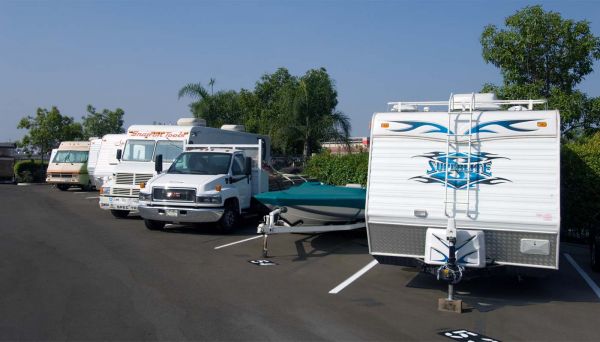 Make a risk free reservation at
Price Self Storage Azusa
Limited Availability
5' x 5' unit
Roll Up Door
1st Floor
Interior
Only 1 unit left
$86.00
per month
reserve
Features & amenities
Access
Electronic gate access
Handcarts available
Administration
Admin fee: $22.00
Spanish speaking managers
Accepts mail/packages for tenants
On site office at facility
Vehicle Storage Requirements
Requires registration
Requires insurance
Vehicle requires title
Must be drivable
Security Features
Video cameras on site
Fenced & Lighted
Manager lives on-site
Property Coverage
Protection plan required
Protection plan available
Homeowners/Renters insurance accepted
Billing
Email billing available
Rent due on same day each month per lease start
Auto-pay available
Cash accepted
Checks accepted
Credit cards accepted: Visa, Mastercard, AMEX, Discover
office hours
| | |
| --- | --- |
| Sun | 8:00 am - 6:30 pm |
| Mon | 8:00 am - 6:30 pm |
| Tue | 8:00 am - 6:30 pm |
| Wed | 8:00 am - 6:30 pm |
| Thu | 8:00 am - 6:30 pm |
| Fri | 8:00 am - 6:30 pm |
| Sat | 8:00 am - 6:30 pm |
access hours
| | |
| --- | --- |
| Sun | 7:00 am - 7:00 pm |
| Mon | 7:00 am - 7:00 pm |
| Tue | 7:00 am - 7:00 pm |
| Wed | 7:00 am - 7:00 pm |
| Thu | 7:00 am - 7:00 pm |
| Fri | 7:00 am - 7:00 pm |
| Sat | 7:00 am - 7:00 pm |
Facility's fees & requirements
Facility Administration Fee: $22.00
Security Deposit: Security deposit required
About this facility
Price Self Storage in Azusa is conveniently located close to the I-210 and I-605 freeway next to COSTCO at 1110 West Foothill Blvd. This location serves the communities of Azusa, Pasadena, Glendora, West Covina, Hawthorne, South Gate, Irwindale, Monrovia, Duarte, and San Dimas. Open 7 days a week, we offer business and personal storage solutions with a large variety sizes and easy access all ground floor units. We also feature RV, boat, and parking spaces with extra wide driveways and turnarounds, plus a sanitary waste / washrack station. This clean, well-lit facility features unit sizes from 5'x5' to 12'x30', state-of-the-art security including personal computerized gate access and video cameras in key areas. We offer month-to-month leases, competitive rates and no deposit required. We provide courtesy carts to make your move easier, and our professional resident managers are available to assist you. We've got personal and business storage solutions to fit any need or budget. Storage Made Simple® Gate Access Hours: 7AM to 7PM. We sell boxes and moving supplies. *First Month's Rent discounted as provided herein, plus a one-time administrative fee ($22) and a monthly recurring Protection Plan payment ($14) due upon move-in. Occupants are automatically enrolled in the Protection Plan but may opt-out of participation and obtain a refund of the Protection Plan payment by completing a form and providing proof of insurance within 30 days of signing the Self-Storage Agreement (as more particularly set forth therein). Any invitation or offer providing rental discounts, move-in specials, promotions or guarantees, is subject to the following: Limited to designated units at designated facilities. No substitutions are permitted. Offers subject to availability of spaces and only available to new customers signing a written storage agreement. Offers not available to existing occupants requesting to relocate within the facility. Offers only available once per unit, per occupant. Offers apply to base monthly storage fees only. Offers exclude any applicable costs of merchandise, additional services, administrative fees, taxes, Protection Plan payments, and incidental costs of labor, transportation, or similar costs. Additional terms, restrictions, fees and costs may apply. Please contact manager for details. The advertised price applies to the rental rate only. All offers and guaranties are subject to an administration fee. Additional restrictions, costs and fees may also apply. See the Price Self Storage Terms & Conditions page and/or contact a local manager for additional details or if you have any questions about the offer or promotion. Any comparisons to our competitors appearing on this website or in promotional materials are intended as comparisons to competitors in the same localities as the applicable Price Self Storage facility providing similar services. Website pricing is subject to change and is only valid on new rentals of select units as shown herein. Website offers are subject to terms, restrictions, and availability and may not be combined with any other discount. Advertised unit sizes are approximations and for comparison purpose only. Units may be materially smaller or larger than the approximations provided herein or in any related advertising or other documents. The square footage size approximations provided herein or in any related advertising or other documents are quoted as nominal conventions, not actual dimensions, and should be used for illustration and comparison purposes only. The unit may be uniquely or irregularly configured and may contain unique or irregular features, including without limitation, poles, bulkheads, columns, or curbs. Customers should inspect and/or measure the unit before executing a rental agreement.
Customer reviews
46 - 50 out of 70 reviews
the worker that helped me was fantastic, i would recommend your facility on that fact alone
RecommendedYes
Price5/5 (excellent value)
Service5/5 (outstanding)
Cleanliness5/5 (squeaky clean)
- Heather
It is a very large facility. They are pretty nice, and will give you a ride in their golf carts. They are very good about answering questions. Everyone seemed very nice.
RecommendedYes
Price3/5 (fair price)
Service4/5 (very helpful)
Cleanliness4/5 (clean)
- Shannon
Lowest price around
Good prices and fast and friendly staff.
RecommendedYes
Price5/5 (excellent value)
Service5/5 (outstanding)
Cleanliness5/5 (squeaky clean)
- Mario Guerrero
RecommendedYes
Price2/5 (a little steep)
Service3/5 (helpful)
Cleanliness4/5 (clean)
- Kelly
RecommendedYes
Price4/5 (good value)
Service4/5 (very helpful)
Cleanliness5/5 (squeaky clean)
- ashley
REVIEWS SUMMARY
94% of respondents would recommend this facility to a friend.
Pros
Good Value(56)
Good Service(61)
Clean(65)
Cons
Poor Service(1)
Expensive(2)