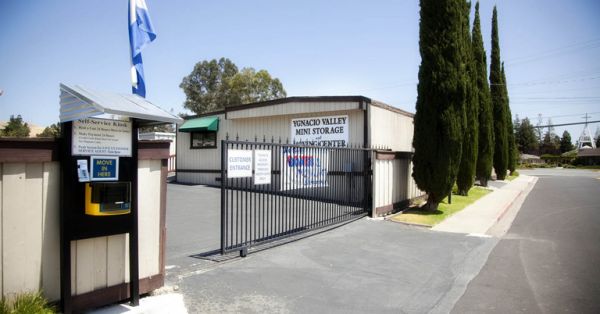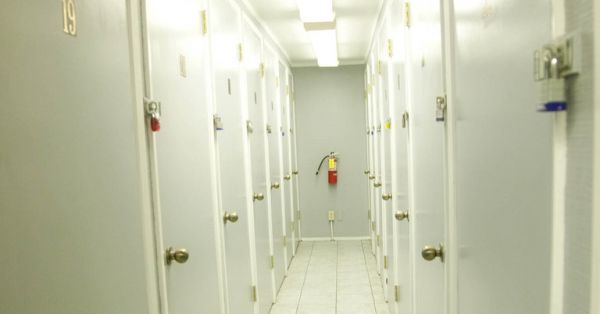 Make a risk free reservation at
Central Self Storage - Kirker
Features & amenities
Access
Electronic gate access
Handcarts available
24-hour kiosk service
Moving
Truck rental available
Free use of truck (tenant must refuel, $20 truck rental insurance, 25 mile limit)
Moving supplies for sale
Vehicle Storage Requirements
Requires registration
Requires insurance
Vehicle requires title
Must be drivable
Security Features
Video cameras on site
Fenced & Lighted
Property Coverage
Insurance required
Insurance available
Homeowners/Renters insurance accepted
Billing
Email billing available
Rent due on 1st of each month
Auto-pay available
Cash accepted
Checks accepted
Credit cards accepted: Visa, Mastercard, AMEX, Discover
office hours
| | |
| --- | --- |
| Sun | closed |
| Mon | closed |
| Tue | 10:00 am - 6:00 pm |
| Wed | 10:00 am - 6:00 pm |
| Thu | 10:00 am - 6:00 pm |
| Fri | 10:00 am - 6:00 pm |
| Sat | 8:00 am - 4:00 pm |
access hours
| | |
| --- | --- |
| Sun | 7:00 am - 7:00 pm |
| Mon | 7:00 am - 7:00 pm |
| Tue | 7:00 am - 7:00 pm |
| Wed | 7:00 am - 7:00 pm |
| Thu | 7:00 am - 7:00 pm |
| Fri | 7:00 am - 7:00 pm |
| Sat | 7:00 am - 7:00 pm |
Facility's fees & requirements
Facility Administration Fee: $24.00
Security Deposit: Security deposit required
About this facility
At Central Self Storage, customer satisfaction comes first! We will do everything possible to see that your storage needs are met. Our professional managers and assistants are ready to help. Whether it's help choosing the right unit size, finding the right moving and packing supplies, or just answering a question, you can rely on us! At Central Self Storage, our facilities are inspected regularly to ensure that you have a safe and clean place to store your goods. We have features such as heavy duty fences, electronic gate controls, surveillance cameras, and security lighting. For one reason and one reason only... your peace of mind. *24-hour access is available for business rentals upon request. *A deposit of $20 is required at time of reservation which will go towards their total cost of move in. *Truck use requires a refundable $200 cash deposit. $0.89 per mile after the first 25 miles. *3' x 4' units are located inside the office and access is limited to office hours only.
Central Self Storage - Kirker
Customer reviews
71 - 75 out of 75 reviews
I was promised and reserved one price when I moved in the manager was very rude yelled at me told me they no longer had that unit for that price even though I got an email conformation that morning. He threw my license and credit card back at me and said "if you want a1 storage is down the street". Very unprofessional.
RecommendedNo
Price1/5 (unfair price)
Service1/5 (very unhelpful)
Cleanliness4/5 (clean)
- Victoria
Very narrow layout and difficult to maneuver through with a vehicle.
RecommendedNo
Price2/5 (a little steep)
Service2/5 (somewhat unhelpful)
Cleanliness4/5 (clean)
- Cambrie
Good information from office manager.
RecommendedYes
Price4/5 (good value)
Service4/5 (very helpful)
Cleanliness3/5 (average)
- Peggy
i had an easy prain free time on the on a storage unit from chris the manger. i will recommend to a friend that has or want to get s storage . the unit i got is in a great place and the best part of a my unit is location. so far so great
RecommendedYes
Price4/5 (good value)
Service4/5 (very helpful)
Cleanliness4/5 (clean)
- james nielsen
I ended up not needing the storage unit, but Chris T (manager) was number 1bin customer service. I was truly amazed at the customer service that he showed. Not only polite, but was immediate in response to my questions and to tell me that the unit I had reserved was possibly not going to accommodate me due to the position the unit was located in if I had large pieces of furniture. He then gave me suggestions to what could solve the issue. Who does that? Anyone needs a storrage unit, go see Chris T at Ygnacio! Awesome Chris...thanks again!
RecommendedYes
Price3/5 (fair price)
Service5/5 (outstanding)
Cleanliness3/5 (average)
- K. Thompson
REVIEWS SUMMARY
95% of respondents would recommend this facility to a friend.
Pros
Good Value(60)
Good Service(65)
Clean(66)
Cons
Poor Service(4)
Expensive(4)