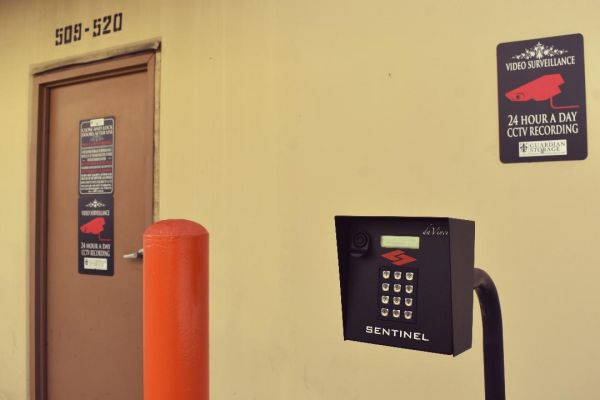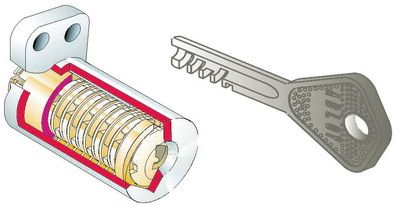 Make a risk free reservation at
Guardian Storage - Fullerton - 2150 E Orangethorpe Ave
Features & amenities
Access
Electronic gate access
Elevator available
Handcarts available
24-hour access (for specific units)
Administration
Admin fee: $15.00
Spanish speaking managers
On site office at facility
Security Features
Video cameras on site
Fenced & Lighted
Premium Services (may include additional cost)
Billing
Email billing available
Rent due on 1st of each month
$25.00 Security deposit required (refundable)
Cash accepted
Checks accepted
Credit cards accepted: Visa, Mastercard, AMEX, Discover
office hours
| | |
| --- | --- |
| Sun | 9:00 am - 5:00 pm |
| Mon | 9:00 am - 5:00 pm |
| Tue | 9:00 am - 5:00 pm |
| Wed | 9:00 am - 5:00 pm |
| Thu | 9:00 am - 5:00 pm |
| Fri | 9:00 am - 5:00 pm |
| Sat | 9:00 am - 5:00 pm |
access hours
| | |
| --- | --- |
| Sun | 7:00 am - 7:00 pm |
| Mon | 7:00 am - 7:00 pm |
| Tue | 7:00 am - 7:00 pm |
| Wed | 7:00 am - 7:00 pm |
| Thu | 7:00 am - 7:00 pm |
| Fri | 7:00 am - 7:00 pm |
| Sat | 7:00 am - 7:00 pm |
Facility's fees & requirements
Facility Administration Fee: $15.00
Security Deposit: $25.00 Security deposit required (refundable)
About this facility
At Guardian Storage, located in Fullerton blocks from Anaheim, we offer high-security locks provided standard for all our storage units, monitored individually alarmed units, ADT alarm system for interior hallways, personal entry codes, computer monitoring and recording of unit and gate activity, 100 full HD security cameras with complete street to unit coverage, 90 terabytes of 24/7 digital video recording and remote monitoring capabilities, alarmed interior hallways, security lighting, gated and keyed access points and perimeter fencing. We employ regular professional pest control treatments, professional cleaning services and full-time maintenance on-staff. All storage lockers are swept & moped, the doors lubricated and the storage space is treated with insecticide prior to move-in.​ We offer a wide variety of unit sizes and pricing options. Guardian Storage takes its responsibility as a provider of a safe and secure space seriously. As such, we are committed to the careful monitoring and safe-guarding of the storage facility and the crafting of policies and procedures that foster an environment that maximally ensures maintenance, cleanliness, safety and protection. We strive to keep our facility clean and well maintained. But most of all we are committed to providing a high level of security for your belongings. As such, we not only endeavor to maintain our current level of security but to continuously find new ways to enhance the security of our storage facility. Please note that units labeled "24 Hour Access" are actually accessible from 4:30 A.M. -11:00 P.M. These units are labeled this way due to limitations on Sparefoot's site. There is a $25 refundable key deposit required for all storage units. ~ Guardian Storage es un negocio familiar y hemos estado ofreciendo espacios y seguridad a nuestros inquilinos desde 1987. En Guardian Storage ofrecemos chapas de alta seguridad, códigos de entrada personales, supervisión por computadora en alta definición. También tenemos historial de la actividad de la puerta de entrada, camaras de seguridad que están grabando las 24 horas del día y los 7 días de la semana. Empleamos profesionales para mantener la propiedad limpia y en buena forma. Nosotros nos esforzamos para mantener la propiedad, edificios y unidades limpias y en buenas condiciones. Una de las cosas más importante para nosotros es el nivel de seguridad que podemos ofrecerles y por eso mantenemos el nivel de seguridad adecuado y al corriente. ​Todas las unidades están limpiadas y tratadas con control de plagas antes de que se le entrege a un inquilino. Nuestro sistema de vigilancia graba en alta definición. Tenemos 100 cámaras ubicadas por todos lados para poder mejorar seguridad.
Guardian Storage - Fullerton - 2150 E Orangethorpe Ave
Customer reviews
16 - 20 out of 25 reviews
Nice storage for the price
Nice sized storage for the price!
RecommendedYes
Price5/5 (excellent value)
Service5/5 (outstanding)
Cleanliness5/5 (squeaky clean)
- Erica
Friendly guys
Nice friendly helpful guys clean facility
RecommendedYes
Price5/5 (excellent value)
Service5/5 (outstanding)
Cleanliness5/5 (squeaky clean)
- Stephen
a quick , easy & affordable experience
The price is right and I like the way security is enforced. I really like that the business is family owned and managed and I love love love the fact that my 2nd month is only 4$!!! The woman I dealt with was very nice and professional. The whole process was quick and easy.
RecommendedYes
Price5/5 (excellent value)
Service5/5 (outstanding)
Cleanliness4/5 (clean)
- kym
bad service, fine unit
The gentlemen at the front desk were awful. Well, I dealt with two; one better than the other. The man with dark hair in a vest suit with a peach shirt was absolutely horrific. He behaved as though it was a bother to assist us. He spoke down to me and was very impatient. The gentleman with red hair was more helpful, coming to the unit to unlock it for us after 20 minutes. We were not told how to find the unit or where the elevator was, and when I asked the first man after circling the complex for quite some time, he spoke to me as though I was incompetent. I am very dissatisfied with the customer service, but the pricing is good and the unit is fine. There was a broken fire extinguisher unit, and there was glass strewn about, but I understand that accidents happen.
RecommendedNo
Price4/5 (good value)
Service1/5 (very unhelpful)
Cleanliness3/5 (average)
- Courtney
service went very smoothly and I appreciated that.
RecommendedYes
Price5/5 (excellent value)
Service4/5 (very helpful)
Cleanliness4/5 (clean)
- Barbara
REVIEWS SUMMARY
88% of respondents would recommend this facility to a friend.
Pros
Good Value(22)
Good Service(21)
Clean(20)