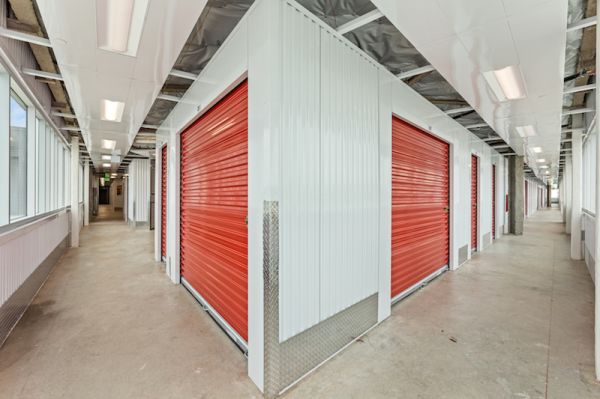 Make a risk free reservation at
StorQuest - Chinatown/ Main
10' x 20' unit
Drive Up Access
Outdoor Access
Vehicle
Available for enclosed vehicle storage
Only 3 units left
$669.00
per month
reserve
Features & amenities
Access
Electronic gate access
Elevator available
Handcarts available
Administration
Admin fee: $25.00
Accepts mail/packages for tenants
On site office at facility
Security Features
Video cameras on site
Fenced & Lighted
Property Coverage
Insurance required
Insurance available
Homeowners/Renters insurance accepted
Billing
Email billing available
Rent due on same day each month per lease start
Auto-pay available
Cash accepted
Checks accepted
Credit cards accepted: Visa, Mastercard, AMEX, Discover
Other
Paperwork can be done remotely
office hours
| | |
| --- | --- |
| Sun | 8:00 am - 6:00 pm |
| Mon | 8:00 am - 7:00 pm |
| Tue | 8:00 am - 7:00 pm |
| Wed | 8:00 am - 7:00 pm |
| Thu | 8:00 am - 7:00 pm |
| Fri | 8:00 am - 7:00 pm |
| Sat | 8:00 am - 7:00 pm |
access hours
| | |
| --- | --- |
| Sun | 8:00 am - 6:00 pm |
| Mon | 8:00 am - 7:00 pm |
| Tue | 8:00 am - 7:00 pm |
| Wed | 8:00 am - 7:00 pm |
| Thu | 8:00 am - 7:00 pm |
| Fri | 8:00 am - 7:00 pm |
| Sat | 8:00 am - 7:00 pm |
Facility's fees & requirements
Facility Administration Fee: $25.00
Security Deposit: Security deposit required
About this facility
Step up your storage game with StorQuest Self Storage on North Main Street in Los Angeles. Whether you're growing your business and need room to offload that stack of boxes eating up office space or you need a place to stash your outdoor gear between Southern California adventures, StorQuest has your back. We offer self storage units in a variety of sizes at prices that won't break the bank. We even offer climate-controlled units to help keep your stuff in mint condition and spaces to park your RV or car. All in a prime location near downtown LA that offers easy access to the 101 and 5 freeways. Don't settle. Store with the best at StorQuest. Call our team today and get started. ¿No habla ingles? No hay problema. Los increíbles miembros de nuestro equipo también hablan en español.
StorQuest - Chinatown/ Main
Customer reviews
1 - 5 out of 32 reviews
Awesome
my goods are secured my medicine wont melt witch I think is Awesome
RecommendedYes
Price5/5 (excellent value)
Service5/5 (outstanding)
Cleanliness5/5 (squeaky clean)
- Willie Ruffin
STELLAR STORAGE! A+ CUSTOMER SERVICE. CLEAN, SAFE, SECURE, PROFESSIONAL.
I didn't know what to expect when I arrived. I've only rented from Public Storage over the years, so that was my only comparison. Well, I was absolutely blown away upon arrival by so many features. I was greeted by a security guard positioned at the gate, then HUGE, CLEAN and POLISHED space that housed all the storage units. The Assistant Manager was very helpful. I appreciated the way he walked me through the different sized units I was considering. I loved that they have climate controlled units and I felt VERY safe, not just because of the on-site security guard, but because of all the cameras. Also there are 2 locked bathrooms and a filtered water fountain station next to the office, which is convenient. I observed the entire facility to be very clean and I was pleasantly surprised to learn they don't have a dumping area on site so you must already move in with everything in order or bring your trash and boxes with you on your way out, which is fine with me. I also appreciated the way the staff walked me through the contract verbally and answered my questions about downsizing down the line. I also learned that more than 50% of the renters are business owners which was a relief to me to be surrounded by a more professional demographic. Anyways, I'm looking forward to using this storage for a long time to come. Thanks!
RecommendedYes
Price4/5 (good value)
Service5/5 (outstanding)
Cleanliness5/5 (squeaky clean)
- Liza
Everythung about the process and facility is excellent
I had no idea that storage could be so convenient, safe and economical. Very impressed with facility and staff.
RecommendedYes
Price5/5 (excellent value)
Service4/5 (very helpful)
Cleanliness4/5 (clean)
- John Andrews
Great customer service and clean environment.
Our first day moving in, we didn't plan our time right so it was already time to close. They were so nice that they gave us 10 more minutes to finish putting things away. The security was great and very helpful. So it was a great experience.
RecommendedYes
Price3/5 (fair price)
Service3/5 (helpful)
Cleanliness5/5 (squeaky clean)
- Carlos cantarero
Move-In Survey
It was a really professional and clean-cut experience moving in. My customer service rep was really helpful in helping me select my space. I would highly recommend StorQuest to anyone.
RecommendedYes
Price4/5 (good value)
Service5/5 (outstanding)
Cleanliness5/5 (squeaky clean)
- April Johnson
REVIEWS SUMMARY
94% of respondents would recommend this facility to a friend.
Pros
Good Value(26)
Good Service(28)
Clean(30)
Cons
Expensive(1)
Poor Service(1)