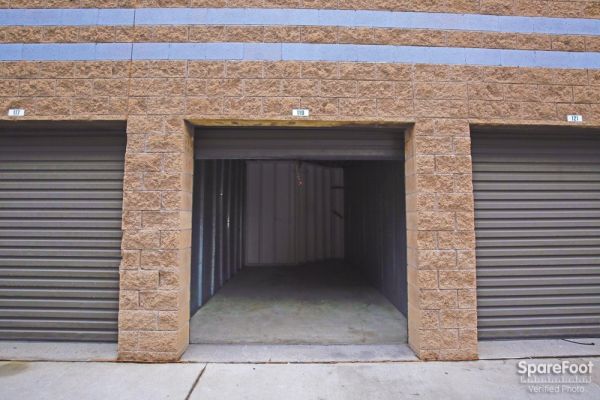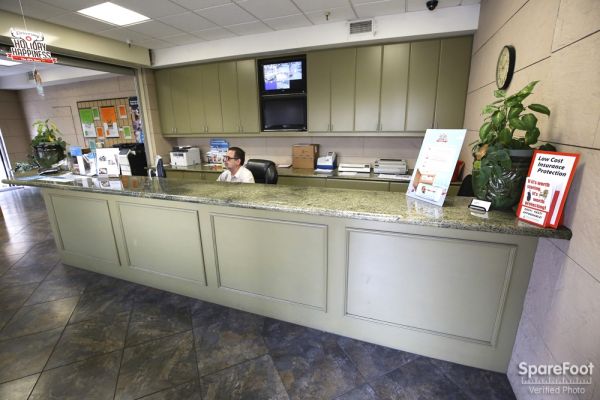 Make a risk free reservation at
Handy Self Storage
Features & amenities
Access
Electronic gate access
Elevator available
Handcarts available
Administration
Admin fee: $10.00
spanish speaking managers
On site office at facility
Security Features
Video cameras on site
Fenced & Lighted
Billing
Rent due as per contract
Auto-pay available
Cash accepted
Checks accepted
Credit cards accepted: Visa, Mastercard, AMEX, Discover
office hours
| | |
| --- | --- |
| Sun | closed |
| Mon | closed |
| Tue | closed |
| Wed | closed |
| Thu | closed |
| Fri | closed |
| Sat | closed |
access hours
| | |
| --- | --- |
| Sun | closed |
| Mon | closed |
| Tue | closed |
| Wed | closed |
| Thu | closed |
| Fri | closed |
| Sat | closed |
Facility's fees & requirements
Facility Administration Fee: $10.00
Security Deposit: Security deposit required
About this facility
At Handy Self Storage, we take pride in our facilities and our staff is dedicated to providing quality service. With a wide range of unit sizes and amenities, we have the solution for any of your storage needs. Your items will always be secure and accessible. 24 hour access available to ground floor, outside units. Office closed on major holidays.
Customer reviews
61 - 65 out of 65 reviews
best special pricing
I had a small budget to work with and they had what i needed good customer service with good attitude
RecommendedYes
Price5/5 (excellent value)
Service4/5 (very helpful)
Cleanliness3/5 (average)
- Apolinar
Best Storage facility I could've found
Fast sign up, great prices, friendly service, Clean facility, best time frame to move in or out with longer hours than most.
RecommendedYes
Price5/5 (excellent value)
Service5/5 (outstanding)
Cleanliness5/5 (squeaky clean)
- Sabrina Padilla
Only good thing is that it's cheap
I showed up to check in to my locker, and found that my locker was filled with trash from the previous owner. I had to spend 10-15 minutes to clean up the mess before I could unload all of my stuff, which is something I had figured that the staff would do BEFORE I checked in. If my flight wasn't the next day and I had more time to find another storage unit, I would have canceled my reservation.
RecommendedNo
Price4/5 (good value)
Service2/5 (somewhat unhelpful)
Cleanliness1/5 (very dirty)
- Ryan
The advertised price was 45 only after all the paper work was done and several times saying the price was 45 he said that price was for 6months. After 6 months it would be 65. if he would have told me this price I would have got a storage closer to my house.
RecommendedYes
Price3/5 (fair price)
Service3/5 (helpful)
Cleanliness4/5 (clean)
- Walter
5' x 11 best price in Los Angeles
Saved $40 bucks a month compaired to most places. The unit was clean
RecommendedYes
Price4/5 (good value)
Service5/5 (outstanding)
Cleanliness3/5 (average)
- Cooper
REVIEWS SUMMARY
94% of respondents would recommend this facility to a friend.
Pros
Good Value(59)
Good Service(56)
Clean(47)
Cons
Expensive(1)
Poor Service(5)
Dirty(3)