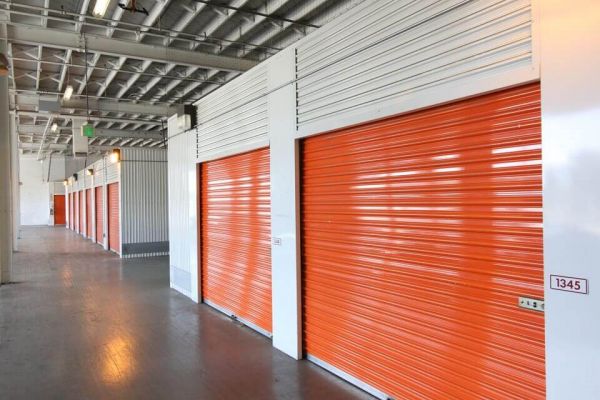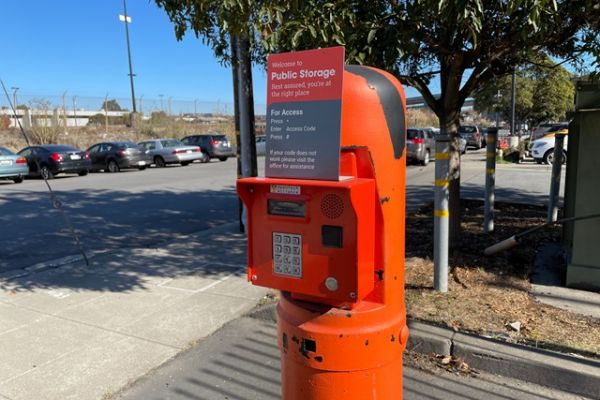 Make a risk free reservation at
Public Storage - San Francisco - 2090 Evans Ave
Features & amenities
Vehicle Storage Requirements
Requires registration
Requires insurance
Vehicle requires title
Must be drivable
Security Features
Fenced & Lighted
Manager lives on-site
Property Coverage
Insurance required
Insurance available
Homeowners/Renters insurance accepted
Billing
Email billing available
First of month
Auto-pay available
Cash accepted
Checks accepted
Credit cards accepted: Visa, AMEX, Mastercard, Discover
office hours
| | |
| --- | --- |
| Sun | 9:30 am - 5:00 pm |
| Mon | 9:30 am - 6:00 pm |
| Tue | 9:30 am - 6:00 pm |
| Wed | 9:30 am - 6:00 pm |
| Thu | 9:30 am - 6:00 pm |
| Fri | 9:30 am - 6:00 pm |
| Sat | 9:30 am - 5:00 pm |
access hours
| | |
| --- | --- |
| Sun | 6:00 am - 5:00 pm |
| Mon | 6:00 am - 6:00 pm |
| Tue | 6:00 am - 6:00 pm |
| Wed | 6:00 am - 6:00 pm |
| Thu | 6:00 am - 6:00 pm |
| Fri | 6:00 am - 6:00 pm |
| Sat | 6:00 am - 5:00 pm |
Facility's fees & requirements
Facility Administration Fee: $24.00
Security Deposit: Security deposit required
About this facility
One block west of Interstate 280 and one block south of Cesar Chavez Street, this Bayview-Hunters Point Public Storage on Evans Avenue has self storage units, big and small, to tackle any storage load. Just a few minutes from The Point, the world-renowned artists' colony at Hunters Point Shipyard, use a 5x5 storage unit to store anything from art supplies to tables, easels and canopies to use as displays during local art shows and street fairs. Just east of U.S. Highway 101, families in Bernal Heights can use a 10x10 storage unit to pack up exercise equipment that's not getting used or an old desk, chair and bookcase when the home office gives way to a kid's bedroom. Meanwhile, Portola-area residents can grab a 10x30 storage unit to pack up everything inside an apartment, condo or single family home when it's time to move, and the new place isn't quite ready yet. Indoor storage units and outdoor storage units come in a wide range of sizes, and there is also the option of climate controlled storage units. Check with the property manager who lives on site or the friendly staff on hand 7 days a week about rental parking spaces for cars, trucks, boats or RVs too. The gated storage facility also has keycode access for customer peace of mind. In an area busy with redevelopment, space in the Bayview-Hunters Point neighborhood can sometimes be hard to come by. If that's ever the case, call on this Public Storage for cheap storage units throughout the year.
Public Storage - San Francisco - 2090 Evans Ave
Customer reviews
16 - 20 out of 22 reviews
Bayo and his team were professional, efficient and very helpful. They were really nice people as well!
Bayo and his team were professional, efficient and very helpful. They were really nice as well!
- Sonja Garlick
Bayo and his team were very professional and efficient! I strongly recommend this facility if you are in need of a convenient storage in San Francisco.
- Sonja Garlick
very good service from employees not from the company
The system of having only one employe makes you sometime wait up to 45 mn before if you need some help. While the closed gates are a great system, the new facility at public storage doesn't have extra security and the electronic doors to access the storages, are broken and it seems that it won't be fixed before a while. When the staff is really nice, I feel the company doesn't really give them the best environment to work.
- Coralie Tran
Conrado, the staff who assisted me with my account and move in, was excellent! The facility and prices also seem quite good. The big issue is that 3/6 of the load-in gates are currently not functioning, making move-in more complicated than it needs to be.
- Jordan Raphel
So Pleased!
Rented a unit in SF at the Evans St location and could not be happier! The facility is incredibly clean and kept in excellent repair, it is climate controlled, and most conveniently, most of the units are on the main floor so access is quick and easy. The woman Anna managing the desk and contracts as well as the gentleman assisting her were delightful as well as helpful. I would not even consider going elsewhere!
- CB
REVIEWS SUMMARY
13% of respondents would recommend this facility to a friend.
Pros
Good Value(5)
Good Service(5)
Clean(5)