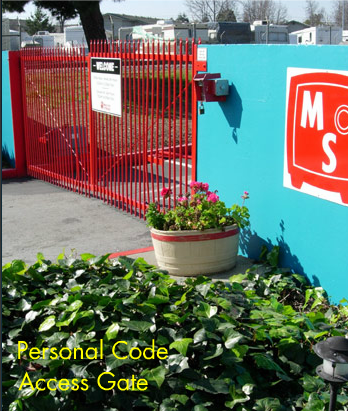 Make a risk free reservation at
Mini Safe Storage
Features & amenities
Access
Electronic gate access
Handcarts available
Administration
Admin fee: $0.00
On site office at facility
Moving
Truck rental available
Free use of truck (tenant must refuel, $15.00 truck rental insurance, 50 mile limit)
Moving supplies for sale
Vehicle Storage Requirements
Requires registration
Requires insurance
Vehicle requires title
Must be drivable
Security Features
Video cameras on site
Fenced & Lighted
Manager lives on-site
Premium Services (may include additional cost)
Property Coverage
Insurance required
Insurance available
Homeowners/Renters insurance accepted
Billing
Rent due on 1st of each month
Auto-pay available
Checks accepted
Credit cards accepted: Visa, Mastercard, AMEX, Discover
office hours
| | |
| --- | --- |
| Sun | 9:30 am - 5:30 pm |
| Mon | 9:30 am - 5:30 pm |
| Tue | 9:30 am - 5:30 pm |
| Wed | 9:30 am - 5:30 pm |
| Thu | 9:30 am - 5:30 pm |
| Fri | 9:30 am - 5:30 pm |
| Sat | 9:30 am - 5:30 pm |
access hours
| | |
| --- | --- |
| Sun | 9:30 am - 5:30 pm |
| Mon | 9:30 am - 5:30 pm |
| Tue | 9:30 am - 5:30 pm |
| Wed | 9:30 am - 5:30 pm |
| Thu | 9:30 am - 5:30 pm |
| Fri | 9:30 am - 5:30 pm |
| Sat | 9:30 am - 5:30 pm |
Facility's fees & requirements
Facility Administration Fee: $0.00
Security Deposit: Security deposit required
About this facility
We go the extra mile to meet all of your storage needs. Either by offering you our free truck to move in or by helping you take your merchandise to your car, we will show you the difference between an ordinary and an extraordinary storage facility. Please make your reservation online and we will contact you to set up an appointment in regards to the free truck. We want your storage experience to be easy and efficient. Our knowledgeable storage counselors go through constant training to ensure outstanding service and that your needs are met in the most affordable way. Our goal is to save you TIME AND MONEY!
Customer reviews
36 - 40 out of 62 reviews
Cheap, efficient, and friendly
No issues moving in, definitely one of the cheapest in town and great customer service. I've already recommended them to a few friends.
RecommendedYes
Price5/5 (excellent value)
Service5/5 (outstanding)
Cleanliness4/5 (clean)
- Kevin
A bit janky physically, but great prices and service
There was a small clerical error when I arrived, so the unit I had reserved was no longer available. However, Alex handled everything very professionally, and it was on the craziest day of the month for him. We got a very workable unit for our purposes, and for a great price. This facility is a bit lacking in physical security however. The doors on the outside of the storage buildings are metal and seem hard to break into, but once you're in the hallways, the doors to the units are a little flimsy, and very easy to break into if you already have a unit in the same building. It was because of this that I got the insurance. There are cameras, a fence, and a person on-premises at all times, and you can't enter the facility after-hours either. This compensates well enough i'd say for the lack of physical security features. If you just want an affordable place to store your (replaceable) stuff, this is the place for you. Alex was great, even through all the multitasking he had to do, he took care of my move-in really well.
RecommendedYes
Price5/5 (excellent value)
Service5/5 (outstanding)
Cleanliness3/5 (average)
- MADISON WILLIAMS
Not friendly
Customer service skills we're not friendly I think they were into themselves very nauseous and I had a very very bad experience I would only be reading this storage for one month I think they need to be retrained and not into themselves I felt uncomfortable and I just wanted to hurry up and get up out of there the two gentlemen who helped me but on that day need to be in the back office not in the front office
RecommendedNo
Price1/5 (unfair price)
Service1/5 (very unhelpful)
Cleanliness1/5 (very dirty)
- Dre
Try them out. See the difference.
Good customer service. Facility is aged, but maintained. Availability was precisely what we needed.
RecommendedYes
Price4/5 (good value)
Service4/5 (very helpful)
Cleanliness4/5 (clean)
- Samuel
Summary
It's not the best storage I would have chosen images on the Internet look decent. It was my fault for not checking out the place before my move in date.
RecommendedNo
Price4/5 (good value)
Service4/5 (very helpful)
Cleanliness2/5 (somewhat dirty)
- Karla
REVIEWS SUMMARY
95% of respondents would recommend this facility to a friend.
Pros
Good Value(55)
Good Service(60)
Clean(52)
Cons
Expensive(1)
Poor Service(1)
Dirty(3)