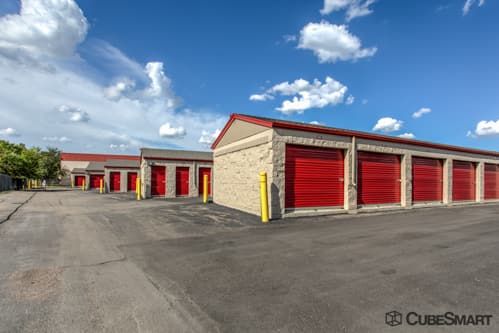 Make a risk free reservation at
CubeSmart Self Storage - Northglenn - 11402 Cherokee Street
Features & amenities
Access
Electronic gate access
Handcarts available
Vehicle Storage Requirements
Requires registration
Requires insurance
Vehicle requires title
Must be drivable
Security Features
Video cameras on site
Fenced & Lighted
Manager lives on-site
Property Coverage
Insurance required
Insurance available
Homeowners/Renters insurance accepted
Discounts
5% Military discount (applies to active-duty only)
Billing
Email billing available
Rent due on same day each month per lease start
Auto-pay available
Cash accepted
Checks accepted
Credit cards accepted: Visa, Mastercard, AMEX, Discover
office hours
| | |
| --- | --- |
| Sun | 11:00 am - 3:00 pm |
| Mon | 9:30 am - 6:00 pm |
| Tue | 9:30 am - 6:00 pm |
| Wed | 9:30 am - 6:00 pm |
| Thu | 9:30 am - 6:00 pm |
| Fri | 9:30 am - 6:00 pm |
| Sat | 8:30 am - 5:00 pm |
access hours
| | |
| --- | --- |
| Sun | 6:00 am - 10:00 pm |
| Mon | 6:00 am - 10:00 pm |
| Tue | 6:00 am - 10:00 pm |
| Wed | 6:00 am - 10:00 pm |
| Thu | 6:00 am - 10:00 pm |
| Fri | 6:00 am - 10:00 pm |
| Sat | 6:00 am - 10:00 pm |
Facility's fees & requirements
Facility Administration Fee: $24.00
Security Deposit: Security deposit required
About this facility
CubeSmart Self Storage is committed to providing our customers with excellent products, facilities, and customer service. Our customers enjoy many perks including moving services, packing & shipping supplies, storage customization, and business services - along with the best discounts in the industry!
CubeSmart Self Storage - Northglenn - 11402 Cherokee Street
Customer reviews
61 - 64 out of 64 reviews
RecommendedYes
Price2/5 (a little steep)
Service2/5 (somewhat unhelpful)
Cleanliness3/5 (average)
- Dan
Really great value compared to many!
RecommendedYes
Price5/5 (excellent value)
Service5/5 (outstanding)
Cleanliness3/5 (average)
- Melinda
You get what you pay for
Front desk wasn't as personable as I'd like. Fairly friendly however seemed a bit short due to what seemed a stressful day. I had to make am second trip back to three office because paper work was incorrect. I should have checked the unit# but assumed the office was right. It just happened to work out that I needed to drop things off. The office lady also blamed me for the wrong unit when she personally took us to it & she didn't sound let like she was kidding around. Didn't expect the greatest though since the unit was priced low
RecommendedNo
Price3/5 (fair price)
Service3/5 (helpful)
Cleanliness3/5 (average)
- Jenn S
Poor initial customer service - ended up not renting
When we arrived at the storage facility the day before our scheduled move in to see the unit and complete the necessary paperwork, we were provided such poor customer service that we decided not to rent there afterall. Realizing that the office closed at 6 pm, we arrived at the office after work, at 5:30 pm, and instead of being warmed greeted, we were told by the woman in the office that they close at 6 and it takes 25 minutes to do paperwork. I told her that I know they close at 6 and that is why we were there at 5:30 so if it takes 25 minutes, we should have just enough time. It came across that this woman did not want to do a new lease this late in the day and it worried us that if we were receiving poor customer service before we even rented, what kind of service would we receive after we moved in so we decided to take our business elsewhere where we had a much more positive experience.
RecommendedNo
Price3/5 (fair price)
Service1/5 (very unhelpful)
Cleanliness3/5 (average)
- Debbie Mallick
REVIEWS SUMMARY
95% of respondents would recommend this facility to a friend.
Pros
Good Value(49)
Good Service(58)
Clean(54)
Cons
Expensive(6)
Poor Service(3)
Dirty(1)