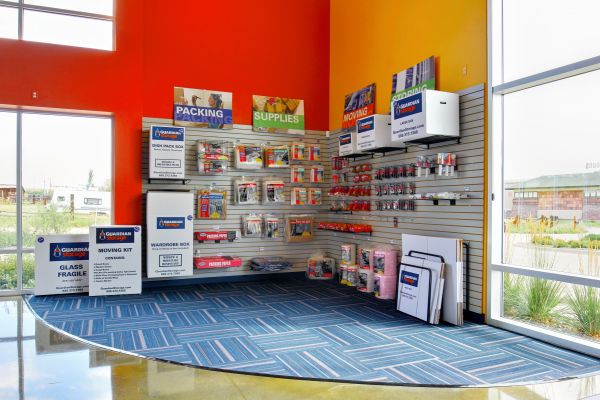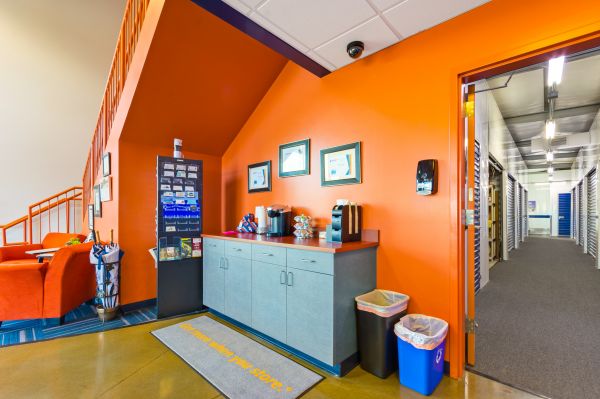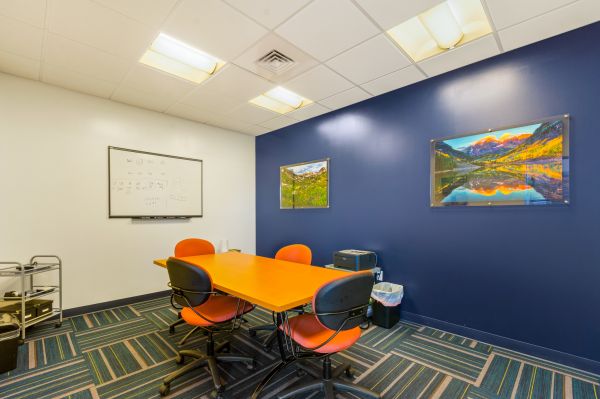 Make a risk free reservation at
Guardian Storage - Superior
50% off for 2 Months
10' x 20' unit
Alarm
Drive Up Access
Outdoor Access
Vehicle
Available for enclosed vehicle storage
Only 2 units left
$407.00
per month
reserve
50% off for 2 Months
10' x 25' unit
Alarm
Drive Up Access
Outdoor Access
Vehicle
Available for enclosed vehicle storage
Only 1 unit left
$490.00
per month
reserve
Features & amenities
Access
Electronic gate access
Loading dock (truck access size-60ft)
Elevator available
Handcarts available
Administration
Admin fee: $20.00
Accepts mail/packages for tenants
On site office at facility
Moving
Truck rental available
Free use of truck (tenant must refuel, $20 truck rental insurance)
Moving supplies for sale
Vehicle Storage Requirements
Requires registration
Requires insurance
Vehicle requires title
Must be drivable
Security Features
Video cameras on site
Fenced & Lighted
Property Coverage
Protection plan required
Protection plan available
Homeowners/Renters insurance accepted
Billing
Email billing available
Rent due on 1st of each month
Auto-pay available
Cash accepted
Checks accepted
Credit cards accepted: Visa, Mastercard, AMEX, Discover
Other
Paperwork can be done remotely
office hours
| | |
| --- | --- |
| Sun | closed |
| Mon | 9:00 am - 6:00 pm |
| Tue | 9:00 am - 6:00 pm |
| Wed | 9:00 am - 6:00 pm |
| Thu | 9:00 am - 6:00 pm |
| Fri | 9:00 am - 6:00 pm |
| Sat | 9:00 am - 5:00 pm |
access hours
| | |
| --- | --- |
| Sun | 6:00 am - 10:00 pm |
| Mon | 6:00 am - 10:00 pm |
| Tue | 6:00 am - 10:00 pm |
| Wed | 6:00 am - 10:00 pm |
| Thu | 6:00 am - 10:00 pm |
| Fri | 6:00 am - 10:00 pm |
| Sat | 6:00 am - 10:00 pm |
Facility's fees & requirements
Facility Administration Fee: $20.00
Security Deposit: Security deposit required
About this facility
Guardian Storage | Superior has been a proven self storage leader known for quality and customer care. Our staff is dedicated to helping you thru life's transitions while making storing your items simple, worry-free and affordable. We offer multiple self storage options including climate control, drive-up and standard storage as well as packing and moving supplies, business storage solutions, free truck rental, 24 hour security and a wealth of advice for moving and storage.
Guardian Storage - Superior
Customer reviews
1 - 5 out of 45 reviews
Horrible service
So I needed the office to call me back at 1130 today and didn't get a call back. Anna working there just essentially told me, tough luck in her email. The Manager, Melissa was made aware and didn't fix the matter. So I'm left to just leave the review.
RecommendedNo
Price2/5 (a little steep)
Service1/5 (very unhelpful)
Cleanliness2/5 (somewhat dirty)
- Rob R
Excellent
Very goodCustomer assistance and very helpful
RecommendedYes
Price3/5 (fair price)
Service5/5 (outstanding)
Cleanliness5/5 (squeaky clean)
- Thomas
quick & easy start process and good facilities
PROCESS: it was very easy to understand the product options from the website, then easy to reserve a unit WITHOUT having to give a credit card, then quick followup phone call came in, then straightforward phone call with service person answering a couple questions, then all the lease paperwork was done in a few minutes online, including online signatures, then quick followup with detailed instructions for moving in ... that whole sequence took maybe 20 minutes, including back and forth sending of links via email. So, a very good purchase and signup process. PRODUCT: it's a storage unit, so not something that's very complicated, but everything you'd want was available ... easy custom code to access the property, new buildings and very clean interior hallways and inside of unit, and there were handtrucks available to help move items from car to storage space, and a simple/basic lock to secure the space. ... I'd recommend Guardian to other people.
RecommendedYes
Price3/5 (fair price)
Service4/5 (very helpful)
Cleanliness5/5 (squeaky clean)
- finlay waugh
Great customer service.
Very helpful as we were doing this from out of state.
RecommendedYes
Price5/5 (excellent value)
Service5/5 (outstanding)
Cleanliness5/5 (squeaky clean)
- Debra
Easy to work with
I was able to reserve the storage unit of my choosing. After reserving the unit on-line I instantly received a personal telephone call from Guardian staff, confirming my reservations and providing with other details which made the reservation solid. Additionally, I went on-line on the Guardian web site and provided, in advance, additional information which would enable me to have a quicker check-in when I arrived at the Guardian storage site. Staff was friendly and helpful.
RecommendedYes
Price2/5 (a little steep)
Service5/5 (outstanding)
Cleanliness5/5 (squeaky clean)
- Robert Snyder
REVIEWS SUMMARY
98% of respondents would recommend this facility to a friend.
Pros
Good Service(44)
Clean(44)
Good Value(32)
Cons
Expensive(5)
Poor Service(1)
Dirty(1)