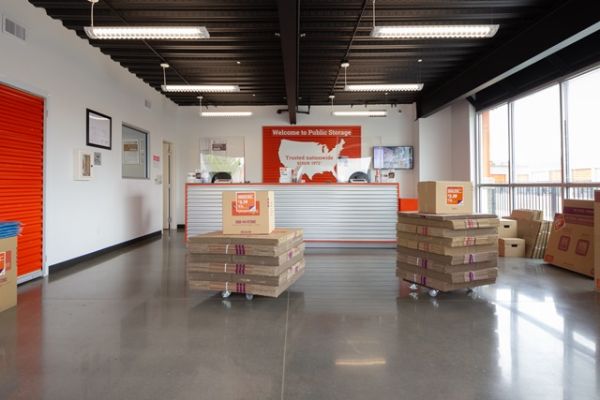 Make a risk free reservation at
Public Storage - Westminster - 8889 Marshall Ct
10' x 20' unit
Roll Up Door
Drive Up Access
Outdoor Access
1st Floor
Vehicle
Available for enclosed vehicle storage
Features & amenities
Access
Electronic gate access
Elevator available
Vehicle Storage Requirements
Requires registration
Requires insurance
Vehicle requires title
Must be drivable
Security Features
Fenced & Lighted
Manager lives on-site
Property Coverage
Insurance required
Insurance available
Homeowners/Renters insurance accepted
Billing
Email billing available
First of month
Auto-pay available
Cash accepted
Checks accepted
Credit cards accepted: Visa, AMEX, Mastercard, Discover
office hours
| | |
| --- | --- |
| Sun | 9:30 am - 5:00 pm |
| Mon | 9:30 am - 6:00 pm |
| Tue | 9:30 am - 6:00 pm |
| Wed | 9:30 am - 6:00 pm |
| Thu | 9:30 am - 6:00 pm |
| Fri | 9:30 am - 6:00 pm |
| Sat | 9:30 am - 5:00 pm |
access hours
| | |
| --- | --- |
| Sun | 6:00 am - 9:00 pm |
| Mon | 6:00 am - 9:00 pm |
| Tue | 6:00 am - 9:00 pm |
| Wed | 6:00 am - 9:00 pm |
| Thu | 6:00 am - 9:00 pm |
| Fri | 6:00 am - 9:00 pm |
| Sat | 6:00 am - 9:00 pm |
Facility's fees & requirements
Facility Administration Fee: $29.00
Security Deposit: Security deposit required
About this facility
When it comes to finding self storage in Westminster, this Public Storage – located on Marshall Court just north of 88th Avenue between the Denver-Boulder Parkway and the Wadsworth Parkway – is the answer. With a wide variety of indoor storage units and outdoor storage units in all sizes, as well as the option of climate-controlled storage units, this location can easily cover the self storage needs of the community. Grab a 5x5 unit for smaller outdoor items like hiking boots, backpacks, binoculars and walking sticks for days on the Big Dry Creek Trail, or a 10x10 for medium-sized recreation gear like kayaks, canoes, life vests and more for trips out to Standley Lake Regional Park. With multiple apartment, condo and townhome complexes in the vicinity, residents who may be a bit tight on space can use a 10x20 to store extra furniture, mattresses, desks, lamps, as well as boxes and crates of personal belongings. Getting ready for a big move in Interlocken, Broomfield or Leyden? A 10x30 unit can easily keep everything in one place into everyone gets settled. Plus, this facility also offers storage options for cars, trucks, boats and RVs. There's no secret why Westminster has been recognized as one of the best places to live in the U.S., and Public Storage is honored to be a part of this beautiful community.
Public Storage - Westminster - 8889 Marshall Ct
Customer reviews
21 - 25 out of 44 reviews
Move-in frustrated by gate hours (requested after-hours access)
great storage unit, very clean, but moving in was an ordeal. I had requested after-hours access since I wasn't going to arrive at the unit until around 8, and figured all was well. At 9, in the middle of moving furniture inside, the storage building locked me out and didn't allow me access. I attempted to contact public storage customer service and the property manager to no avail, and my unit was left open overnight with belongings in the hall. The property manager (who lives onsite) came out to make sure I left the property, and did so without communicating with me about my issue or offering assistance. Other than the movein, I like the unit and quality, but that was a very frustrating process.
RecommendedYes
Price5/5 (excellent value)
Service3/5 (helpful)
Cleanliness5/5 (squeaky clean)
- Jackson
Customer service & Communication
Customer service, cleanliness of the unit, location to my house and within the complex - all great! Text and email communication prior to moving and after have been good and not too extensive; it took about 15 minutes to check in, grab my keys, etc. I give it a 4/5 stars because the insurance coverage is too low and the monthly price is high (but possibly comparable). Very happy with everything so far though!
- Rachel A
Very easy
Very easy. Great facility.
- Jeff A Goldberg
Very nice and clean
Everyone I have talked to at public storage has been very nice the place is very clean and air conditioned
RecommendedYes
Price5/5 (excellent value)
Service5/5 (outstanding)
Cleanliness5/5 (squeaky clean)
- David
Excellent
The whole process was really easy and the customer service was excellent. The facility is well kept and I was very pleased with the options I was presented with.
RecommendedYes
Price5/5 (excellent value)
Service5/5 (outstanding)
Cleanliness5/5 (squeaky clean)
- Alex
REVIEWS SUMMARY
43% of respondents would recommend this facility to a friend.
Pros
Good Value(22)
Clean(27)
Good Service(24)
Cons
Poor Service(1)
Expensive(2)