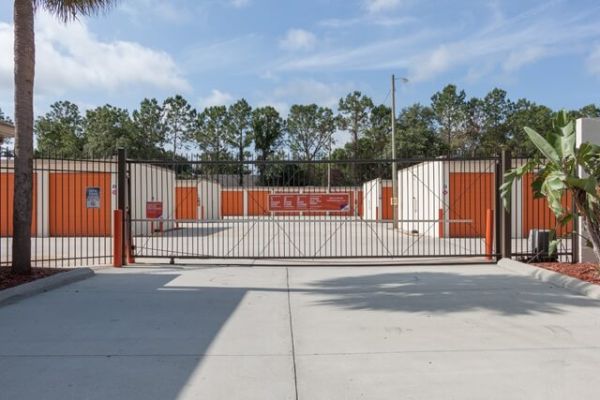 Make a risk free reservation at
Public Storage - Brandon - 1351 West Brandon Blvd
$1 first month rent
10' x 20' unit
Roll Up Door
Drive Up Access
Outdoor Access
1st Floor
Vehicle
Available for enclosed vehicle storage
10' x 30' unit
Roll Up Door
Drive Up Access
Outdoor Access
1st Floor
Vehicle
Available for enclosed vehicle storage
Only 1 unit left
$252.00
$315.00
per month
reserve
Features & amenities
Vehicle Storage Requirements
Requires registration
Requires insurance
Vehicle requires title
Must be drivable
Security Features
Fenced & Lighted
Manager lives on-site
Property Coverage
Insurance required
Insurance available
Homeowners/Renters insurance accepted
Billing
Email billing available
First of month
Auto-pay available
Cash accepted
Checks accepted
Credit cards accepted: Visa, AMEX, Mastercard, Discover
office hours
| | |
| --- | --- |
| Sun | 9:30 am - 5:00 pm |
| Mon | 9:30 am - 6:00 pm |
| Tue | 9:30 am - 6:00 pm |
| Wed | 9:30 am - 6:00 pm |
| Thu | 9:30 am - 6:00 pm |
| Fri | 9:30 am - 6:00 pm |
| Sat | 9:30 am - 5:00 pm |
access hours
| | |
| --- | --- |
| Sun | 6:00 am - 9:00 pm |
| Mon | 6:00 am - 9:00 pm |
| Tue | 6:00 am - 9:00 pm |
| Wed | 6:00 am - 9:00 pm |
| Thu | 6:00 am - 9:00 pm |
| Fri | 6:00 am - 9:00 pm |
| Sat | 6:00 am - 9:00 pm |
Facility's fees & requirements
Facility Administration Fee: $29.00
Security Deposit: Security deposit required
About this facility
On the south side of Brandon Boulevard is where plenty of cheap self storage is waiting for customers at this Brandon Public Storage. Less than two miles from I-75 on Florida S.R. 60 between Lakewood Drive and Kings Avenue, at this facility, customers can choose from indoor storage units, outdoor storage units and climate controlled storage units in an array of different sizes. Rent a 5x10 storage unit to hold items for fun in the sun, including bikes, scooters and sports equipment, perfect for apartment dwellers along Oakfield Drive. Residents near Chapman Lake will love being able to fit everything from a kid's bedroom inside a 10x15 storage unit, including the mattress, bedframe, dresser and boxes of toys, when it's time to upgrade bedroom furniture. For a small business packing up before a relocation near Gornto Lake Road, a 10x30 storage unit provides ample storage space for tables, desks, equipment and supplies until it's time to open the doors of the new space. This property also offers outdoor parking spaces for vehicle storage, RV storage or boat storage, plus enclosed vehicle storage units intended to help protect a precious automobile from extreme Florida This Brandon storage features electronic gate access with keycode entry. With great prices on storage rentals and outstanding customer service, it's hard to beat this Public Storage in Brandon, open 7 days a week.
Public Storage - Brandon - 1351 West Brandon Blvd
Customer reviews
1 - 5 out of 41 reviews
Very friendly service
Good job! Nice people easy to sign up.
RecommendedYes
Price5/5 (excellent value)
Service5/5 (outstanding)
Cleanliness5/5 (squeaky clean)
- Jeanne Hangliter
Decent experience
This was my first time using public storage ever. I didn't know how to work the latch to shed. Lady in office was busy with a guy ahead of me. A different male employee saw I was waiting and went to my shed with me and showed me how to open & close it and lock it. I forget his name but very friendly and helpful guy.
RecommendedYes
Price5/5 (excellent value)
Service5/5 (outstanding)
Cleanliness5/5 (squeaky clean)
- Robin Luker
Driver-Side Oops
Great customer service and very tidy property. Upon exiting the property, renters must enter their gate code, which is located on the passenger side of the vehicle. All in all, this seems a bit unsafe if you are in your vehicle alone, as you must stop your vehicle and place it in park, then exit the vehicle and walk around to the gate code panel on the passenger side of the vehicle and enter your security code. Once accepted, you'll dash back around to the driver side (where you likely left the driver door open and the engine running) to quickly exit the property before the gate closes. No deal breaker, if you always take a 2nd person with you to the property, but it is a little unusual.
- Kimberly Brown
Thanks for the great service !!
Great !! Lady who works there was awesome letting me park my trailer there overnight !!
RecommendedYes
Price5/5 (excellent value)
Service5/5 (outstanding)
Cleanliness5/5 (squeaky clean)
- Janet Walker
xxxxxcc
Thanks for allowing the delivery of my POD unit. Well done, thanks.
RecommendedYes
Price4/5 (good value)
Service4/5 (very helpful)
Cleanliness4/5 (clean)
- Wendi
REVIEWS SUMMARY
5% of respondents would recommend this facility to a friend.
Pros
Good Value(4)
Good Service(4)
Clean(4)