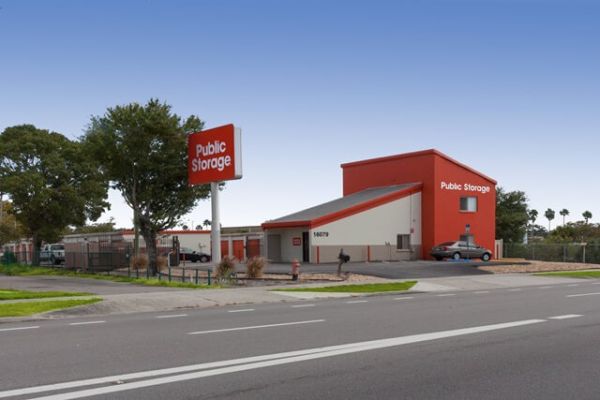 Make a risk free reservation at
Public Storage - Clearwater - 16079 US Hwy 19 North
10' x 30' unit
Roll Up Door
Drive Up Access
Outdoor Access
1st Floor
Vehicle
Available for enclosed vehicle storage
Only 1 unit left
$249.00
$311.00
per month
reserve
Features & amenities
Vehicle Storage Requirements
Requires registration
Requires insurance
Vehicle requires title
Must be drivable
Security Features
Fenced & Lighted
Manager lives on-site
Property Coverage
Insurance required
Insurance available
Homeowners/Renters insurance accepted
Billing
Email billing available
First of month
Auto-pay available
Cash accepted
Checks accepted
Credit cards accepted: Visa, AMEX, Mastercard, Discover
office hours
| | |
| --- | --- |
| Sun | 9:30 am - 5:00 pm |
| Mon | 9:30 am - 6:00 pm |
| Tue | 9:30 am - 6:00 pm |
| Wed | 9:30 am - 6:00 pm |
| Thu | 9:30 am - 6:00 pm |
| Fri | 9:30 am - 6:00 pm |
| Sat | 9:30 am - 5:00 pm |
access hours
| | |
| --- | --- |
| Sun | 6:00 am - 9:00 pm |
| Mon | 6:00 am - 9:00 pm |
| Tue | 6:00 am - 9:00 pm |
| Wed | 6:00 am - 9:00 pm |
| Thu | 6:00 am - 9:00 pm |
| Fri | 6:00 am - 9:00 pm |
| Sat | 6:00 am - 9:00 pm |
Facility's fees & requirements
Facility Administration Fee: $29.00
Security Deposit: Security deposit required
About this facility
This Public Storage in Clearwater provides easy access and cheap self storage right along U.S. Highway 19 between Roosevelt Boulevard and Whitney Road. Days spent on the fairways of Cove Cay Golf Club are a bit easier to prepare for when keeping golf clubs and golf gear in a 5x10 storage unit here throughout the year. Less than three miles from St. Pete-Clearwater International Airport, folks flying in and out of town will love being able to swing by this facility to pick up or drop off luggage, travel gear or beach gear in a handy 10x15 storage unit any day of the week. Families getting ready to remodel a home in the Bel-Keene or Brookside neighborhoods can use a 10x30 storage unit to hold large household items, including sofas, recliners, mattresses and appliances, with plenty of room to spare for boxes of clothes, electronics and books. Customers can choose from indoor storage units or outdoor storage units, both of which come in different sizes. There are outdoor rental spaces for vehicle storage, RV storage or boat storage, as well as enclosed units that are able to store a car, truck or SUV. The staff is on site 7 days a week and manager lives at the property. Inside the rental office, packing supplies are sold, including moving boxes, mattress bags, rope and packing tape. From the beach to the bay to endless recreation options, it's easy to see why CBS Money Watch voted Clearwater as one the "10 Best Places to Live in the U.S." – and Public Storage is delighted to be a part of the wonderful Clearwater community.
Public Storage - Clearwater - 16079 US Hwy 19 North
Customer reviews
1 - 5 out of 32 reviews
Great service
GreatEasy online service no complaints no worries really great with communication when they called to confirm very clean storage unit more space than we really need it just all-around great great great great place
RecommendedYes
Price5/5 (excellent value)
Service5/5 (outstanding)
Cleanliness5/5 (squeaky clean)
- Ty
Self storage
Great location. Self service assistance at kiosk was very helpful.
RecommendedYes
Price5/5 (excellent value)
Service5/5 (outstanding)
Cleanliness5/5 (squeaky clean)
- Tammy
Move in
Jerry is very polite and welcoming! The whole experience has been easy and straightforward
RecommendedYes
Price5/5 (excellent value)
Service5/5 (outstanding)
Cleanliness5/5 (squeaky clean)
- Santiago
Trying to get to speak with a live...
Trying to get to speak with a live person is difficult. When I did finally speak with the ladies @ 66th location and went in person they were delightful. Unfortunately, when we opened #153 @ 16079 US Hwy 19, we found the ceiling had deteriorated with moisture and mold and pieces of it were falling into our belongings. When I tried to speak with someone about it today just to report it, she told me that she couldn't discuss it with me because it was not my name in the unit, however, when I tried to explain, this unit is for a business and that person is no longer employed with us, she told me she couldn't speak with me, that I would have to get that person to call them. The ladies @ 66th saw my email was the same and I showed them my card with Executive Director on it, they allowed me to make the switch and sent an email to me showing the closing of that unit. Again, I tried to explain that to the lady I spoke with this afternoon, she said we can go round and round about this, but I can't talk with you about it. Horrible customer service.
- Pati Anderson
Reserved unit was not available
Had to settle for a smaller unit for almost the same cost.
RecommendedYes
Price3/5 (fair price)
Service3/5 (helpful)
Cleanliness5/5 (squeaky clean)
- Shawn Horvath
REVIEWS SUMMARY
10% of respondents would recommend this facility to a friend.
Pros
Good Value(5)
Good Service(5)
Clean(6)