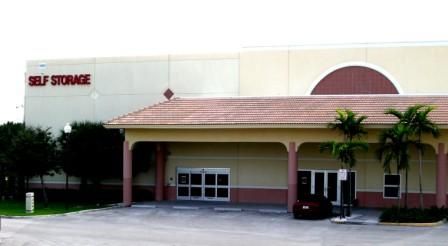 Make a risk free reservation at
Sunshine Self Storage - Miramar East
Features & amenities
Access
Electronic gate access
Elevator available
Handcarts available
Administration
Admin fee: $20.00
Spanish speaking managers
Accepts mail/packages for tenants
On site office at facility
Moving
Truck rental available
Moving supplies for sale
Vehicle Storage Requirements
Requires registration
Requires insurance
Must be drivable
Security Features
Video cameras on site
Fenced & Lighted
Property Coverage
Insurance required
Insurance available
Homeowners/Renters insurance accepted
Discounts
10% Military discount (applies to active-duty, reserves, veterans only)
10% Senior discount
10% Student discount
Billing
Email billing available
Rent due on 1st of each month
Auto-pay available
Cash accepted
Checks accepted
Credit cards accepted: Visa, Mastercard, AMEX, Discover
Other
Paperwork can be done remotely
office hours
| | |
| --- | --- |
| Sun | 11:00 am - 4:00 pm |
| Mon | 8:30 am - 6:00 pm |
| Tue | 8:30 am - 6:00 pm |
| Wed | 8:30 am - 6:00 pm |
| Thu | 8:30 am - 6:00 pm |
| Fri | 8:30 am - 6:00 pm |
| Sat | 8:30 am - 6:00 pm |
access hours
| | |
| --- | --- |
| Sun | 5:30 am - 9:00 pm |
| Mon | 5:30 am - 9:00 pm |
| Tue | 5:30 am - 9:00 pm |
| Wed | 5:30 am - 9:00 pm |
| Thu | 5:30 am - 9:00 pm |
| Fri | 5:30 am - 9:00 pm |
| Sat | 5:30 am - 9:00 pm |
Facility's fees & requirements
Facility Administration Fee: $20.00
Security Deposit: Security deposit required
About this facility
Sunshine Self Storage in Miramar is the number one choice for all your storage needs in the South Florida Metropolitan Area. For residential and commercial use, we offer the best features around. Opened in 2003, our property has more than 500 storage units ranging in size from as small as a hall closet to as large as a one-and-a-half car garage. We also have plenty of outdoor parking spaces for car, RV, and trailer storage. At Sunshine Self Storage in Miramar, we provide you with the cleanest and most convenient facility in town. We proudly offer extended access hours, personalized computer code entry and a hospitable and professional management staff to assist you every step of the way. Stop by our office and check out our full supply of packing and moving materials. Why run all over town when you can get everything you need right here? In addition to our numerous storage facility features, we also have enhanced security to set your mind at ease when storing your belongings with us. Our completely fenced-in property has digitally recorded color video surveillance cameras and professional managers to help keep an eye on your things. Whether you are seeking personal or business storage, we have it all. We also offer tenant insurance, month to month rentals with no deposit required. Please visit Sunshine Self Storage for additional locations to serve your South Florida mini storage needs including Sunshine Self Storage in Cooper City, FL and Sunshine Self Storage in Boca Raton, FL.
Sunshine Self Storage - Miramar East
Customer reviews
1 - 4 out of 4 reviews
Excellent
Good services, good location, good price
RecommendedYes
Price5/5 (excellent value)
Service5/5 (outstanding)
Cleanliness4/5 (clean)
- Darwin ordonez
Very Nice Storage Facility
Moved into our space the first of May. Counter help was very friendly with fast service. They gave a quick tour of the lot. We were signed in with our gate code with in 10 min. Lot and facility is very secure and clean. Easy to get in and out. They even provided a power outlet at our space. Very helpful and business friendly.
RecommendedYes
Price4/5 (good value)
Service5/5 (outstanding)
Cleanliness5/5 (squeaky clean)
- Dean Pickover
Terrible Customer Service. Rates are not honored on confirmed reservations.
RecommendedNo
Price2/5 (a little steep)
Service1/5 (very unhelpful)
Cleanliness4/5 (clean)
- Lisette
Best Storage Place - New, Clean, and Safe
I have stored my stuff at several self storage places over the years but nothing compares to Sunshine Self Storage. The place is new and very clean, they have wide, covered loading areas, they treat me well and the prices are great. What more could I ask for? You will be impressed!
RecommendedYes
Price5/5 (excellent value)
Service5/5 (outstanding)
Cleanliness5/5 (squeaky clean)
- Tiffany Clark
REVIEWS SUMMARY
60% of respondents would recommend this facility to a friend.
Pros
Good Value(3)
Good Service(3)
Clean(4)
Cons
Expensive(1)
Poor Service(1)