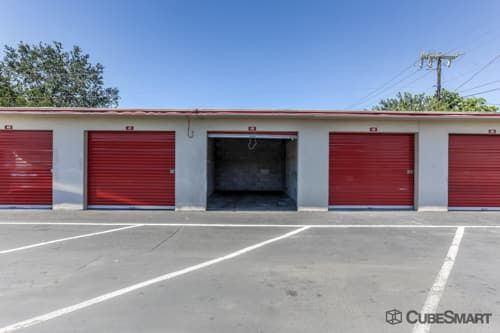 Make a risk free reservation at
CubeSmart Self Storage - Naples - 3485 Domestic Ave
Features & amenities
Access
Electronic gate access
Handcarts available
24-hour access
Administration
Admin fee: $24.00
Spanish speaking managers
Vehicle Storage Requirements
Requires registration
Requires insurance
Vehicle requires title
Must be drivable
Security Features
Video cameras on site
Fenced & Lighted
Manager lives on-site
Property Coverage
Insurance required
Insurance available
Homeowners/Renters insurance accepted
Discounts
5% Military discount (applies to active-duty only)
Billing
Email billing available
Rent due on same day each month per lease start
Auto-pay available
Cash accepted
Checks accepted
Credit cards accepted: Visa, Mastercard, AMEX, Discover
office hours
| | |
| --- | --- |
| Sun | closed |
| Mon | 9:30 am - 6:00 pm |
| Tue | 9:30 am - 6:00 pm |
| Wed | 9:30 am - 6:00 pm |
| Thu | 9:30 am - 6:00 pm |
| Fri | 9:30 am - 6:00 pm |
| Sat | 8:30 am - 5:00 pm |
access hours
| | |
| --- | --- |
| Sun | 12:00 am - 11:59 pm |
| Mon | 12:00 am - 11:59 pm |
| Tue | 12:00 am - 11:59 pm |
| Wed | 12:00 am - 11:59 pm |
| Thu | 12:00 am - 11:59 pm |
| Fri | 12:00 am - 11:59 pm |
| Sat | 12:00 am - 11:59 pm |
Facility's fees & requirements
Facility Administration Fee: $24.00
Security Deposit: Security deposit required
About this facility
CubeSmart Self Storage is committed to providing our customers with excellent products, facilities, and customer service. Our customers enjoy many perks including moving services, packing & shipping supplies, storage customization, and business services - along with the best discounts in the industry!
CubeSmart Self Storage - Naples - 3485 Domestic Ave
Customer reviews
1 - 5 out of 6 reviews
Great place, great service. Remember to bring your own lock!!
Everything went well and the service was great.
RecommendedYes
Price4/5 (good value)
Service5/5 (outstanding)
Cleanliness5/5 (squeaky clean)
- Scotty
Very Helpful
One of the cleanest storage units I have ever rented. The managers were both very helpful and courteous. I would recommend this place to anyone.
RecommendedYes
Price4/5 (good value)
Service5/5 (outstanding)
Cleanliness5/5 (squeaky clean)
- Antonio
Outstanding facility and managers
Experience has been fantastic so far. Lina was very helpful with the contract and move in ... even handed out cold bottles of water for the moving crew .... facility is spotless. Highly recommend.
RecommendedYes
Price4/5 (good value)
Service5/5 (outstanding)
Cleanliness5/5 (squeaky clean)
- Tom Frese
Great until call from supervisor 1-2 weeks in to rental
Rented a 5x5 unit for $71/mo. I reserved the unit online for the same day and received a call shortly after from a nice guy just to let me know of any extra costs that weren't clearly displayed online (probably would have gone with a different choice). I went down there and the same guy that called registered my info and took payment for the unit and was nice, knowledgeable, and great personality. Was in and out within 15 mins tops. Mentioned id be back to rent 10x10 unit but was off on my size estimates so he actually offered to drive me to a unit that size so I could make an appropriate decision without me even asking. Left pleased with my experience. However, a week and a half later I received a call in the middle of the morning from somebody that couldn't identify themselves...I answered the phone, said hello and was immediately approached with the person saying Caitlin? Caitlin?. I asked FOUR times the persons name or who they were calling with and I got nothing until I was midway hanging up that the caller finally said they were calling with the storage unit. They called right back, I guess sensing I was bothered, and actually identified themselves. I asked why that couldn't have been done the first 3-4 times, or maybe when originally calling and I started the call with hello, rather than attacking with my name first off they should have said "hi, my name is so and so calling with the storage facility." Horribly rude. She was calling to ask me "when are you moving your stuff, you've had the unit for awhile now and there's nothing in it." I was unaware after paying $71 for the month that I was to report my comings, goings, and doings to the storage facility. Maybe after my month was up then you could inquire, but in a better more tasteful way. Come to find out this pushy rude lady was actually a supervisor! Embarrassed for her that she's in that position when there's better people in the office with more appropriate and professional business tactics.
RecommendedNo
Price3/5 (fair price)
Service4/5 (very helpful)
Cleanliness3/5 (average)
- Caitlin
The manger was very polite and i.feel very secure with the.in home securty. very noce gentel man clean and great.costomer services
RecommendedYes
Price5/5 (excellent value)
Service5/5 (outstanding)
Cleanliness5/5 (squeaky clean)
- Angelica
REVIEWS SUMMARY
83% of respondents would recommend this facility to a friend.
Pros
Good Value(5)
Good Service(6)
Clean(5)