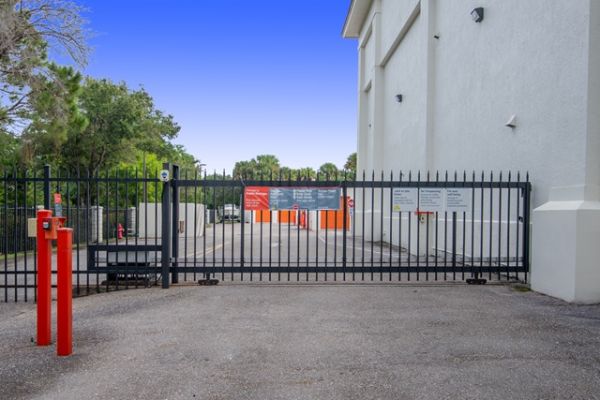 Make a risk free reservation at
Public Storage - Palm Beach Gardens - 4801 E Park Rd
Features & amenities
Access
Electronic gate access
Elevator available
Vehicle Storage Requirements
Requires registration
Requires insurance
Vehicle requires title
Must be drivable
Property Coverage
Insurance required
Insurance available
Homeowners/Renters insurance accepted
Billing
Email billing available
First of month
Auto-pay available
Cash accepted
Checks accepted
Credit cards accepted: Visa, AMEX, Mastercard, Discover
office hours
| | |
| --- | --- |
| Sun | 9:30 am - 5:00 pm |
| Mon | 9:30 am - 6:00 pm |
| Tue | 9:30 am - 6:00 pm |
| Wed | 9:30 am - 6:00 pm |
| Thu | 9:30 am - 6:00 pm |
| Fri | 9:30 am - 6:00 pm |
| Sat | 9:30 am - 5:00 pm |
access hours
| | |
| --- | --- |
| Sun | 6:00 am - 9:00 pm |
| Mon | 6:00 am - 9:00 pm |
| Tue | 6:00 am - 9:00 pm |
| Wed | 6:00 am - 9:00 pm |
| Thu | 6:00 am - 9:00 pm |
| Fri | 6:00 am - 9:00 pm |
| Sat | 6:00 am - 9:00 pm |
Facility's fees & requirements
Facility Administration Fee: $29.00
Security Deposit: Security deposit required
About this facility
Storage units in Palm Beach Gardens are just off Prosperity Farms Road and west of U.S. Highway 1. Indoor climate controlled storage units and outdoor units with drive-up access are available in a range of sizes, from small lockers to large storage rentals. Avid golfers who frequent the public course at Abacoa Country Club nearby can tuck away their clubs after a round in a 5x5 storage unit. Designed by Joe Lee, Abacoa also offers a driving range and learning center. Allamanda Elementary School families can store all their recreational gear in a 5x10 storage unit. Also pack in your beach gear, from umbrellas and sand chairs to masks and snorkels, for days spent at John D. MacArthur Beach State Park. If you are renting your place short term, a 5x15 storage unit will hold two rooms of furnishings while you are residing elsewhere or on the road. Residents sharing a place at Sun Terrace at the Oaks or Gardens East by ARIUM with duplicate furniture can store couches, coffee tables, lamps and dining sets in a 10x10 storage unit. These units work well for downsizing, too, while you decide what to keep. An outdoor 10x15 storage unit is ideal for long watercraft. Kayaks and standup paddleboards are easy to load and unload with drive-up access whenever you want to paddle Lake Worth Lagoon. Households around Palm Beach Gardens Community High School that are planning to remodel can store five rooms of furnishings in a 10x20 storage unit. Everything will be close by if you need to retrieve an item during the renovation. Palm Beach Gardens Public Storage has storage solutions to fit your needs.
Public Storage - Palm Beach Gardens - 4801 E Park Rd
Customer reviews
1 - 5 out of 18 reviews
Very nice office girls,once we found main office everything went great
Very positive overall. Only problem was trying to use kiosk. There should be a sign saying exactly where main office is. Luckily I talked to a long time customer of yours and she told us where to go. Tried calling phone number and didn't go through. All set now,thank you.
RecommendedYes
Price3/5 (fair price)
Service5/5 (outstanding)
Cleanliness5/5 (squeaky clean)
- Cindy Mercier
Very nice
This facility worked out perfect for us and Mena at the front desk was amazing! Very helpful and pleasant
RecommendedYes
Price4/5 (good value)
Service5/5 (outstanding)
Cleanliness5/5 (squeaky clean)
- JRoncska
GREAT FACILITY CONVENIENT LOCATION.
GREAT FACILITY CONVENIENT LOCATION.
- Kenneth B.
Your guy there at burns road
Your guy there at burns road, Chris, Is a great asset to your company. Helpful, knowledgeable, and resourceful.
- Joseph Puza
Very friendly and helpful staff
Very friendly and helpful staff. I was showed the different unit sizes and the cleanliness of the property. I would recommend public Storage to other people.
- Hope Shappell
REVIEWS SUMMARY
6% of respondents would recommend this facility to a friend.
Pros
Good Service(2)
Clean(2)
Good Value(1)