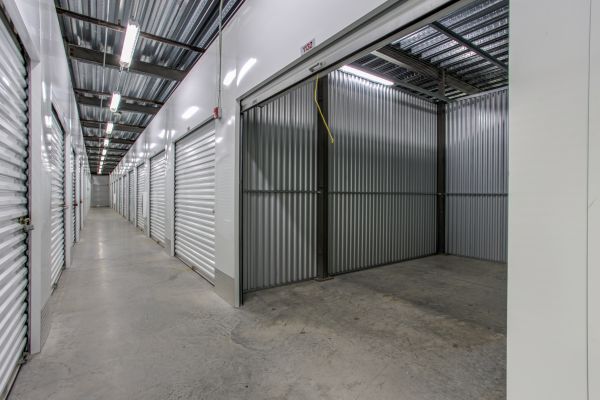 Make a risk free reservation at
Simply Self Storage - 1835 E Olive Road - Pensacola
Features & amenities
Access
Electronic gate access
Loading dock (truck access size-60ft)
Elevator available
Handcarts available
Administration
Admin fee: $24.00
Espanol speaking managers
Accepts mail/packages for tenants
On site office at facility
Vehicle Storage Requirements
Requires registration
Requires insurance
Must be drivable
Security Features
Video cameras on site
Fenced & Lighted
Property Coverage
Insurance required
Insurance available
Billing
Email billing available
Rent due on 1st of each month
Auto-pay available
Cash accepted
Checks accepted
Credit cards accepted: Visa, Mastercard, AMEX, Discover
office hours
| | |
| --- | --- |
| Sun | closed |
| Mon | 9:30 am - 6:00 pm |
| Tue | 9:30 am - 6:00 pm |
| Wed | 9:30 am - 6:00 pm |
| Thu | 9:30 am - 6:00 pm |
| Fri | 9:30 am - 6:00 pm |
| Sat | 8:30 am - 5:00 pm |
access hours
| | |
| --- | --- |
| Sun | 6:00 am - 10:00 pm |
| Mon | 6:00 am - 10:00 pm |
| Tue | 6:00 am - 10:00 pm |
| Wed | 6:00 am - 10:00 pm |
| Thu | 6:00 am - 10:00 pm |
| Fri | 6:00 am - 10:00 pm |
| Sat | 6:00 am - 10:00 pm |
Facility's fees & requirements
Facility Administration Fee: $24.00
Security Deposit: Security deposit required
About this facility
Inland from Escambia Bay, just south of the University of West Florida, you'll find our Ensley storage facility located at 1835 East Olive Road. From Interstate 10, exit north onto the North Davis Highway, and continue along until you see us on the west side at the intersection of East Olive Road and North Davis Highway. We're located between Walgreens and Dunkin' Donuts, just across from Arby's.
Simply Self Storage - 1835 E Olive Road - Pensacola
Customer reviews
1 - 5 out of 26 reviews
Great experience keep up the good work
Good customer service, nice and friendly.
RecommendedYes
Price4/5 (good value)
Service5/5 (outstanding)
Cleanliness5/5 (squeaky clean)
- Lee T Moore
worked for what i needed
worked for what i needed. and the facility was clean and easily accessible.
RecommendedYes
Price3/5 (fair price)
Service4/5 (very helpful)
Cleanliness5/5 (squeaky clean)
- Douglas mcArthur
Paperwork and tour was flawless
The ladies were very friendly, respectful and helpful.
RecommendedYes
Price3/5 (fair price)
Service3/5 (helpful)
Cleanliness3/5 (average)
- LaTanya Hawthorne
Jessica allowed my entire unit to be rained on and ruined
Do not ever put your things in this facility as state that yoor he items will be protected. Especially when they push their insurance plan I don't write a report to help the consumer. This facility knew that they had a leak in their ceiling and it was raining on my interior unit all over my furniture and allowing things to mildew mold and parish. They never fix the issue while I was in California and I come back helpless. She/Jessica was not concerned and did not ever address the issue. She didn't even offer to have my items moved while they assess the problem to fix that issue. They charge me $133 a month for ruining my home and furniture items. I've yet to receive a call from their district manager, Jessica which is completely useless, or their corporate office. The insurance they pedal for your unit have neglected to call me back as well. It has been a nightmare and I am stuck without furniture and ruined/molded other things that were absolutely necessary to try to restore. I had to buy a mattress that sits on my floor. and my child's memorabilia. After being in California helping the wild fire victims I've seen everybody lose everything they've had so I'm thankful that I'm not a victim of a fire but all the things I get destroyed in fires such as photos pictures baptismal gowns, there isn't a price for those things... those you can't replace. I'm sitting helpless with this company AND now I've got to fight the insurance. Still no customer reach out plan or any kind of help to me. No one's called me back aunt I'm about tired of taking it.
RecommendedNo
Price1/5 (unfair price)
Service1/5 (very unhelpful)
Cleanliness1/5 (very dirty)
- Leya Parker
Love it
Very clean and spacious. Would for sure recommend
RecommendedYes
Price4/5 (good value)
Service5/5 (outstanding)
Cleanliness5/5 (squeaky clean)
- Lindley blanche whitehead
REVIEWS SUMMARY
92% of respondents would recommend this facility to a friend.
Pros
Good Value(22)
Good Service(23)
Clean(23)
Cons
Expensive(2)
Poor Service(2)
Dirty(2)