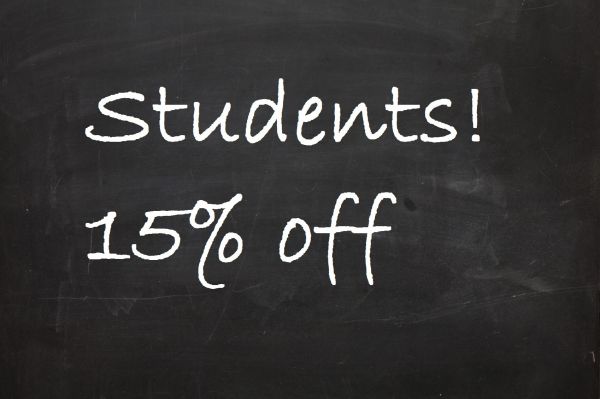 Make a risk free reservation at
Storage King USA - 009 - Tallahassee, FL - Capital Circle SW
Features & amenities
Access
Electronic gate access
Loading dock (truck access size-40ft)
Handcarts available
Administration
Admin fee: $25.00
Accepts mail/packages for tenants
Moving
Truck rental available
Moving supplies for sale
Vehicle Storage Requirements
Requires registration
Requires insurance
Vehicle requires title
Must be drivable
Security Features
Video cameras on site
Fenced & Lighted
Manager lives on-site
Property Coverage
Insurance required
Insurance available
Homeowners/Renters insurance accepted
Discounts
5% Military discount (applies to active-duty, reserves, veterans only)
Billing
Email billing available
Rent due on same day each month per lease start
Auto-pay available
Cash accepted
Checks accepted
Credit cards accepted: Visa, Mastercard, AMEX, Discover
Other
Paperwork can be done remotely
office hours
| | |
| --- | --- |
| Sun | closed |
| Mon | closed |
| Tue | closed |
| Wed | closed |
| Thu | closed |
| Fri | closed |
| Sat | closed |
access hours
| | |
| --- | --- |
| Sun | closed |
| Mon | closed |
| Tue | closed |
| Wed | closed |
| Thu | closed |
| Fri | closed |
| Sat | closed |
Facility's fees & requirements
Facility Administration Fee: $25.00
Security Deposit: Security deposit required
About this facility
Storage King USA offers a wide variety of month to month mini self storage unit sizes for personal storage, moving storage,business/commercial storage,vehicle storage,military storage, and student storage. We provide both indoor and exterior drive up storage units that are clean, convenient, climate controlled, secure and affordable. Popular unit sizes include, 5x5 (small closet) 5x10 (10 feet wide by 5 feet (1.5 m) deep) which is about the size of a large walk-in closet, 10x10 (the size of a child's bedroom), 10x20 (one-car garage), 15x20 and 20x20 (two-car garage).
Storage King USA - 009 - Tallahassee, FL - Capital Circle SW
Customer reviews
1 - 5 out of 81 reviews
Price
Quoted price was completely off than what was advertised and explained to me when I booked it over the phone.
RecommendedYes
Price1/5 (unfair price)
Service5/5 (outstanding)
Cleanliness4/5 (clean)
- Dian
Close to school convenient location
Great did have issues with gate otherwise smooth transaction
RecommendedYes
Price4/5 (good value)
Service4/5 (very helpful)
Cleanliness3/5 (average)
- Angel
Fast and easy experience, good customer service
I have absolutely no complaints. Renting the unit was extremely easy, and the girl working the desk was pleasant and knowledgeable. I would definitely recommend this facility to anyone..
RecommendedYes
Price5/5 (excellent value)
Service5/5 (outstanding)
Cleanliness4/5 (clean)
- Graham
HORRIBLE, DISGUSTING, Traumatic
IF I COULD GIVE LESS THAN ONE STAR I WOULD. This place is horrible. DO NOT RENT FROM THEM. We only needed the unit for 3 weeks and I could not believe that in that time there was so much damage. The "fine print" in the insurance supposedly does not cover anything so it was almost a total loss to all my belongings. The unit leaked and had COCKROACHES everywhere! It was so Disgusting. I had to throw out my mattress, bedding, clothes, shoes, everything I could not wipe down. I had a one of a kind, hand crafted, canvas piece of artwork that was water damaged. All the boxes were completely infested and even though I tried to salvage what I could in the parking lot, the stuff I moved into my new apartment was infested too. It took months to get rid of all the bugs and I can't believe that the insurance for the unit didn't cover ANYTHING so I had to try to clean what I could or I'd be left with nothing. I fought with this company for months before giving up, its clear they don't care. It was so upsetting, I'm crying just reliving the experience.
RecommendedNo
Price3/5 (fair price)
Service1/5 (very unhelpful)
Cleanliness1/5 (very dirty)
- Nicole Zaney
High price but will do for what you need
Pricing was a bit high but the storage unit is clean. The lock on the units seem to be rusted and are difficult to open and close. I had to be moved to another unit and it still had a similar problem but it got a little better. Overall I'd recommend for storing your things.
RecommendedYes
Price3/5 (fair price)
Service4/5 (very helpful)
Cleanliness4/5 (clean)
- Ada
REVIEWS SUMMARY
94% of respondents would recommend this facility to a friend.
Pros
Good Service(68)
Clean(68)
Good Value(55)
Cons
Expensive(8)
Poor Service(5)
Dirty(4)