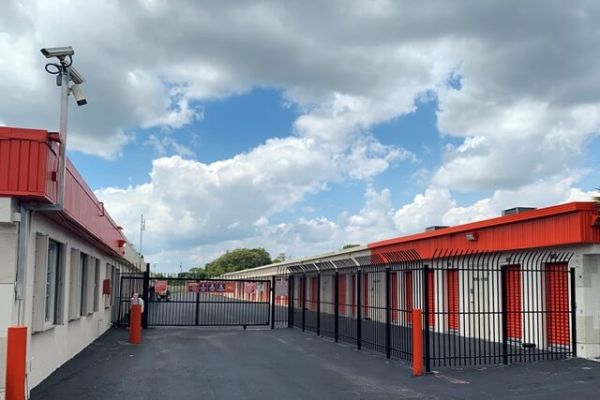 Make a risk free reservation at
Public Storage - West Palm Beach - 833 S Military Trail
Features & amenities
Vehicle Storage Requirements
Requires registration
Requires insurance
Vehicle requires title
Must be drivable
Property Coverage
Insurance required
Insurance available
Homeowners/Renters insurance accepted
Billing
Email billing available
First of month
Auto-pay available
Cash accepted
Checks accepted
Credit cards accepted: Visa, AMEX, Mastercard, Discover
office hours
| | |
| --- | --- |
| Sun | 9:30 am - 5:00 pm |
| Mon | 9:30 am - 6:00 pm |
| Tue | 9:30 am - 6:00 pm |
| Wed | 9:30 am - 6:00 pm |
| Thu | 9:30 am - 6:00 pm |
| Fri | 9:30 am - 6:00 pm |
| Sat | 9:30 am - 5:00 pm |
access hours
| | |
| --- | --- |
| Sun | 6:00 am - 9:00 pm |
| Mon | 6:00 am - 9:00 pm |
| Tue | 6:00 am - 9:00 pm |
| Wed | 6:00 am - 9:00 pm |
| Thu | 6:00 am - 9:00 pm |
| Fri | 6:00 am - 9:00 pm |
| Sat | 6:00 am - 9:00 pm |
Facility's fees & requirements
Facility Administration Fee: $29.00
Security Deposit: Security deposit required
About this facility
On the west side of Military Trail Road between Gun Club Road and Summit Boulevard is where you'll find us waiting with plenty of cheap storage units at this West Palm Beach Public Storage. We are easy to get to if you are coming off of Forest Hill Boulevard or Southern Boulevard and less than three miles west of I-95. Open 7 days a week, we offer indoor storage units, outdoor storage units and the option of climate controlled storage units. Roughly two miles south of the Palm Beach International Airport, a storage locker is a great place to keep a few smaller, important personal or business items if you're a traveler on the go looking for an easily accessible storage space near the airport. If you and the family are spending countless summer days at Lake Lytal Park, grab a 5x5 storage unit here to keep things like backpacks, towels, changes of clothes and pool toys all ready to go right near the facility. For homeowners in the Royal Palm Estates area, we know how fast clutter can pile up inside the house. That's why we offer great rates on a large 10x30 storage unit, which is big enough to fit old bedroom furniture, an old couch, appliances and a dining room table set when it's time to clean up and upgrade various home furnishings. Other storage features here include enclosed vehicle storage units, a rental office that also sells moving supplies and moving boxes, and a gated storage area with key-code access. At West Palm Beach Public Storage, our goal is to make sure you have all the extra storage space you need, whether it's for the home, the office or just for folks on the go, to enjoy life in sunny Florida to the fullest.
Public Storage - West Palm Beach - 833 S Military Trail
Customer reviews
1 - 5 out of 20 reviews
Online summary
We decided to go with this particular location because we saw that the first month was only $1 however, upon reserving and paying for the unit I was charged almost $300. I absolutely had to move into storage that day and really didn't budget nor could I afford to pay that amount the first month. I was disappointed with the price.
RecommendedYes
Price1/5 (unfair price)
Service5/5 (outstanding)
Cleanliness3/5 (average)
- Autumn
Muy bueno todo
Impecable la atención al cliente y el deposito es tal cual lo esperaba
RecommendedYes
Price5/5 (excellent value)
Service5/5 (outstanding)
Cleanliness5/5 (squeaky clean)
- Federico
Was double charged
Was double charged. The first charge was on the 17th the second was on the 18th
- J L
It was fast and easy to rent a unit.
It was fast and easy to rent a unit.
- Jacquelyn Guevarez
I have a temp controlled unit
I have a temp controlled unit. My concern is what stops someone from ripping off the bracket on the thin plywood inner door. The key lock is worthless if the bracket holding it is not secure?
- Sharon Holderbaum
REVIEWS SUMMARY
5% of respondents would recommend this facility to a friend.
Pros
Good Service(2)
Good Value(1)
Clean(1)