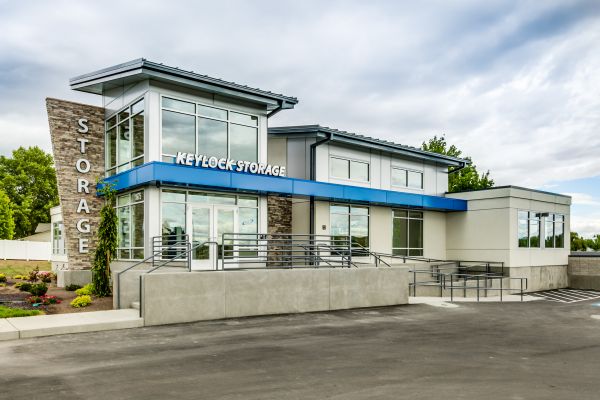 Make a risk free reservation at
Keylock Storage
Features & amenities
Access
Electronic gate access
Handcarts available
24-hour access
Administration
Admin fee: $24.00
On site office at facility
Vehicle Storage Requirements
Requires registration
Requires insurance
Vehicle requires title
Must be drivable
Security Features
Video cameras on site
Fenced & Lighted
Premium Services (may include additional cost)
Property Coverage
Insurance required
Protection plan required
Protection plan available
Homeowners/Renters insurance accepted
Discounts
10% Military discount (applies to active-duty, reserves, veterans only)
Billing
Email billing available
Rent due on 1st of each month
Auto-pay available
Cash accepted
Checks accepted
Credit cards accepted: Visa, Mastercard, AMEX, Discover
Other
Paperwork can be done remotely
office hours
| | |
| --- | --- |
| Sun | closed |
| Mon | 9:00 am - 6:00 pm |
| Tue | 9:00 am - 6:00 pm |
| Wed | 9:00 am - 6:00 pm |
| Thu | 9:00 am - 6:00 pm |
| Fri | 9:00 am - 6:00 pm |
| Sat | 9:00 am - 6:00 pm |
access hours
| | |
| --- | --- |
| Sun | 12:00 am - 11:59 pm |
| Mon | 12:00 am - 11:59 pm |
| Tue | 12:00 am - 11:59 pm |
| Wed | 12:00 am - 11:59 pm |
| Thu | 12:00 am - 11:59 pm |
| Fri | 12:00 am - 11:59 pm |
| Sat | 12:00 am - 11:59 pm |
Facility's fees & requirements
Facility Administration Fee: $24.00
Security Deposit: Security deposit required
About this facility
Wide driveways and ground-level units are perfect for large storage projects like furniture, appliances, and heavy equipment that require maneuvering space for trucks and stairless transitions for heavy loads. And don't forget to stop by the office to pick up moving supplies and carts or dollies to make moving day just a little bit easier. Climate Control units available to store those personal items that need extra care. When stacking boxes or storing larger items, our high ceilings and spacious units will provide the cubic footage you need to properly store your wares. With access 24-hours a day, 7 days a week, you can breathe easy knowing that you've made the right choice with Keylock. Please note, we are closed for lunch every day from 1:30pm -2:00pm, thank you!
Customer reviews
6 - 10 out of 42 reviews
Awesome
Great facility, great customer service
RecommendedYes
Price5/5 (excellent value)
Service5/5 (outstanding)
Cleanliness5/5 (squeaky clean)
- Clinton
Very clean...
Excellent facility. Professional and friendly service.
RecommendedYes
Price5/5 (excellent value)
Service5/5 (outstanding)
Cleanliness5/5 (squeaky clean)
- Eric
Needed a secure and upscale storage unit and definitely found it.
The whole process is easy, professional and gave me peace of mind as it is safe and secure.
RecommendedYes
Price3/5 (fair price)
Service5/5 (outstanding)
Cleanliness5/5 (squeaky clean)
- J Craig Miller
HORRIBLE
Horrible service! I get having late fees but everyone has financial hardship and I paid them for two years! There was never any kind of assistance and fees were added every few days. You have a late paycheck and you're looking at double the cost. If you come with the rent ready to go and weren't aware of add ons then they would refuse that payment and keep tacking on charges! No staff answer during the day, making you jump through hoops to get them paid. Started moving my stuff to a storage unit outside. Found mice droppings everywhere in the unit! Don't even know what I was paying for! Might as well have set my things outside! Signed my move out paperwork and said I would be by to sweep. Conveniently was informed that I would be charged more money for an empty unit AFTER THE FACT. I'm being charged to sweep an empty unit! A courtesy! Site wasn't even safe! Had my phone stolen with my debit/credit cards. They pulled up surveillance to verify it happened on site. that's it. no help. SO extra fees after the fact, mice in the unit, stolen from while using, and charged fees when I'm not there. Wish I had never picked this place! Treated horribly! Only one staff in the whole business was polite to me.
RecommendedNo
Price1/5 (unfair price)
Service1/5 (very unhelpful)
Cleanliness1/5 (very dirty)
- Stephanie
Very Nice
The place is super clean and modern. Good value and location. 24 hour access is convenient. Temperature is also a great idea.
RecommendedYes
Price4/5 (good value)
Service4/5 (very helpful)
Cleanliness5/5 (squeaky clean)
- Bernard Depa
REVIEWS SUMMARY
98% of respondents would recommend this facility to a friend.
Pros
Good Service(39)
Clean(39)
Good Value(28)
Cons
Expensive(1)
Poor Service(1)
Dirty(1)