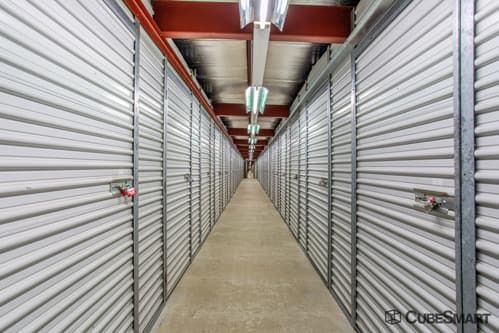 Make a risk free reservation at
CubeSmart Self Storage - Hanover Park
Features & amenities
Access
Electronic gate access
Handcarts available
Moving
Free use of truck (tenant must refuel, 50 mile limit)
Moving supplies for sale
Vehicle Storage Requirements
Requires registration
Requires insurance
Vehicle requires title
Must be drivable
Security Features
Video cameras on site
Fenced & Lighted
Manager lives on-site
Property Coverage
Insurance required
Insurance available
Homeowners/Renters insurance accepted
Discounts
5% Military discount (applies to active-duty only)
Billing
Email billing available
Rent due on same day each month per lease start
Auto-pay available
Cash accepted
Checks accepted
Credit cards accepted: Visa, Mastercard, AMEX, Discover
office hours
| | |
| --- | --- |
| Sun | 11:00 am - 3:00 pm |
| Mon | 9:30 am - 6:00 pm |
| Tue | 9:30 am - 6:00 pm |
| Wed | 9:30 am - 6:00 pm |
| Thu | 9:30 am - 6:00 pm |
| Fri | 9:30 am - 6:00 pm |
| Sat | 8:30 am - 5:00 pm |
access hours
| | |
| --- | --- |
| Sun | 6:00 am - 10:00 pm |
| Mon | 6:00 am - 10:00 pm |
| Tue | 6:00 am - 10:00 pm |
| Wed | 6:00 am - 10:00 pm |
| Thu | 6:00 am - 10:00 pm |
| Fri | 6:00 am - 10:00 pm |
| Sat | 6:00 am - 10:00 pm |
Facility's fees & requirements
Facility Administration Fee: $24.00
Security Deposit: Security deposit required
About this facility
CubeSmart Self Storage is committed to providing our customers with excellent products, facilities, and customer service. Our customers enjoy many perks including moving services, packing & shipping supplies, storage customization, and business services - along with the best discounts in the industry!
CubeSmart Self Storage - Hanover Park
Customer reviews
1 - 5 out of 26 reviews
One of the easiest things I've done in a long time
I was attracted to the low price, but disappointed that the additional fees were not presented up front. Even so, it is still a great value. Front office is very friendly and made sure locker was clean and ready for use. I would definately recommend this facilty.
RecommendedYes
Price4/5 (good value)
Service5/5 (outstanding)
Cleanliness5/5 (squeaky clean)
- Bill
Friendly and helpful.
Not the cleanest place I've seen but friendly and helpful.
RecommendedYes
Price5/5 (excellent value)
Service3/5 (helpful)
Cleanliness2/5 (somewhat dirty)
- Dale Ann
Dirty, misleasing storage
Using this facility was a horrible experience from start to finish. The unit was hard to access and not climate controlled, the lift to get your stuff to the second floor was rusty, dirty, slow, and had a big lip (almost a step) making it very hard to roll the carts onto it. The floors upstairs were super uneven, rattling the carts so much stuff would just fall off of them. The unit was extremely dark and the motion sensor required you to walk an extra 100-120 feet to turn on the light outside of the unit. Also, the walls in the unit were very dirty (we counted 3 different giant spider eggs on the walls). The hidden fees, the terrible lift, and the dirty walls were each on their own a reason I would not use this place, however, we had no choice in this case. As soon as I can get my stuff out, I will and never go back to this place.
RecommendedNo
Price2/5 (a little steep)
Service3/5 (helpful)
Cleanliness1/5 (very dirty)
- B
Great price and location
I like the price space and the customer service.
RecommendedYes
Price5/5 (excellent value)
Service4/5 (very helpful)
Cleanliness5/5 (squeaky clean)
- HANISHKUMAR
Good!
Easy process though the Monthly insurance Cost was not noted online. It's a bit deceiving but otherwise, it was seamless
RecommendedYes
Price3/5 (fair price)
Service4/5 (very helpful)
Cleanliness4/5 (clean)
- Shannon
REVIEWS SUMMARY
85% of respondents would recommend this facility to a friend.
Pros
Good Value(14)
Good Service(21)
Clean(19)