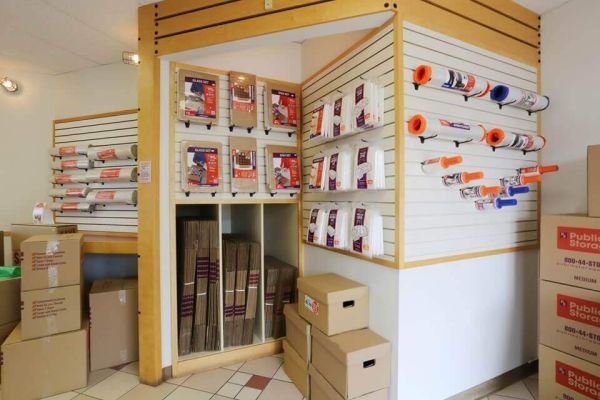 Make a risk free reservation at
Public Storage - Schaumburg - 1200 W Irving Park Rd
50% off 1st Month
10' x 20' unit
Roll Up Door
Drive Up Access
Outdoor Access
1st Floor
Vehicle
Available for enclosed vehicle storage
Only 3 units left
$225.00
$281.00
per month
reserve
10' x 20' unit
Roll Up Door
Climate Controlled
1st Floor
Vehicle
Interior
Available for enclosed vehicle storage
Only 2 units left
$277.00
$347.00
per month
reserve
Features & amenities
Vehicle Storage Requirements
Requires registration
Requires insurance
Vehicle requires title
Must be drivable
Property Coverage
Insurance required
Insurance available
Homeowners/Renters insurance accepted
Billing
Email billing available
First of month
Auto-pay available
Cash accepted
Checks accepted
Credit cards accepted: Visa, AMEX, Mastercard, Discover
office hours
| | |
| --- | --- |
| Sun | 9:30 am - 5:00 pm |
| Mon | 9:30 am - 6:00 pm |
| Tue | 9:30 am - 6:00 pm |
| Wed | 9:30 am - 6:00 pm |
| Thu | 9:30 am - 6:00 pm |
| Fri | 9:30 am - 6:00 pm |
| Sat | 9:30 am - 5:00 pm |
access hours
| | |
| --- | --- |
| Sun | 6:00 am - 9:00 pm |
| Mon | 6:00 am - 9:00 pm |
| Tue | 6:00 am - 9:00 pm |
| Wed | 6:00 am - 9:00 pm |
| Thu | 6:00 am - 9:00 pm |
| Fri | 6:00 am - 9:00 pm |
| Sat | 6:00 am - 9:00 pm |
Facility's fees & requirements
Facility Administration Fee: $29.00
Security Deposit: Security deposit required
About this facility
On the south side of town, there's a great selection of self storage waiting for customers at this Schaumburg Public Storage. Just east of where Irving Park Road crosses the Route 390 Tollway, and just a few miles from I-290 or U.S. Route 20, this location features indoor storage units and outdoor storage units, all in different sizes to handle different sizes of storage loads. There is also the option of climate controlled storage units for an added layer of comfort for storing personal belongings, and this facility also has enclosed units designed for vehicle storage. Hiking and fishing equipment can stow away easily in a 5x5 storage unit at this location for trips out to Bode Lake throughout the year. Across the street from the Schaumburg Park District Sports Center and just up the road from the Schaumburg Boomers Stadium, a 10x10 storage unit is a great way to keep all of the kids' sports equipment and athletic gear from cluttering up the garage. For families in Hanover Park or Medinah who are running a little tight on space, a 10x30 storage unit provides enough room to store couches, dining room tables, chairs, recliners, sofas and large appliances with extra space to spare. When visiting this location to check out the cheap storage units, be sure to step inside the rental office to browse the selection of moving supplies for sale, including moving boxes, packing tape and mattress bags. Public Storage in Schaumburg is open 7 days a week.
Public Storage - Schaumburg - 1200 W Irving Park Rd
Customer reviews
1 - 5 out of 15 reviews
Mary was very helpful & professional.
Mary was very helpful & professional.
- JS
The unit was clean
The unit was clean, the person on staff was helpful and pleasant to work with. The process was smooth. All I can say is "no problems"
- Andrew Harvey
It has worked well
It has worked well
- John Thomson
Great Service!
Great Service!! Friendly service!! And very Helpful
- Joe Passaro
Easy process
Easy process. Very clear understanding of all aspects of storage rental.
- David Carrell