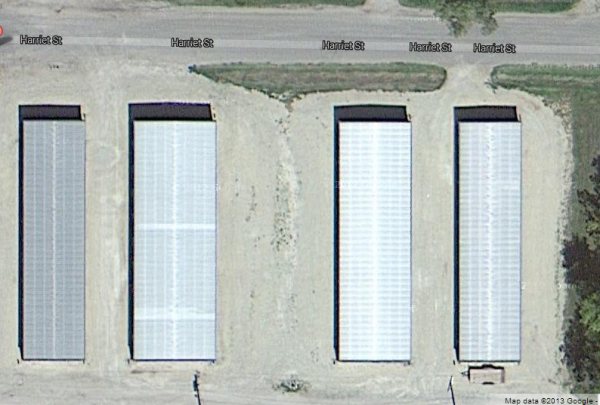 Make a risk free reservation at
Mini Warehouse Storage - Harriet
Features & amenities
Administration
Admin fee: $0.00
On site office at facility
office hours
| | |
| --- | --- |
| Sun | By Appointment Only |
| Mon | By Appointment Only |
| Tue | By Appointment Only |
| Wed | By Appointment Only |
| Thu | By Appointment Only |
| Fri | By Appointment Only |
| Sat | By Appointment Only |
access hours
| | |
| --- | --- |
| Sun | 12:00 am - 11:59 pm |
| Mon | 12:00 am - 11:59 pm |
| Tue | 12:00 am - 11:59 pm |
| Wed | 12:00 am - 11:59 pm |
| Thu | 12:00 am - 11:59 pm |
| Fri | 12:00 am - 11:59 pm |
| Sat | 12:00 am - 11:59 pm |
Facility's fees & requirements
Facility Administration Fee: $0.00
About this facility
Mini Warehouse Storage - Harriet offers drive up units in a variety of sizes. All our units are accessible 24 hours a day for added convenience! Our office hours are by appointment only. Please make your reservation online and we will contact you to set up an appointment.
Mini Warehouse Storage - Harriet
Customer reviews
1 - 1 out of 1 reviews
president of a preservation company
Shari was very accommodating, met with us on time, welcomed us as new tenants like we were new neighbors! Highly recommend this facility.
RecommendedYes
Price5/5 (excellent value)
Service5/5 (outstanding)
Cleanliness5/5 (squeaky clean)
- Roberta Pennell
REVIEWS SUMMARY
100% of respondents would recommend this facility to a friend.
Pros
Good Value(1)
Good Service(1)
Clean(1)