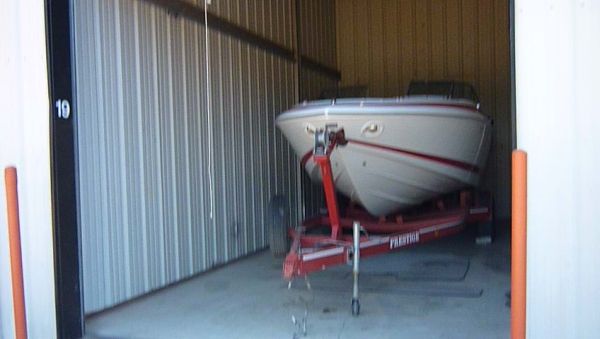 Make a risk free reservation at
Access Storage- Prospect Avenue
Features & amenities
Administration
Admin fee: $0.00
On site office at facility
Vehicle Storage Requirements
Security Features
Video cameras on site
Fenced & Lighted
Billing
Email billing available
Rent due on 1st of each month
Auto-pay available
$20.00 Security deposit required (refundable)
Cash accepted
Checks accepted
Credit cards accepted: Visa, Mastercard, Discover
Other
Paperwork can be done remotely
office hours
| | |
| --- | --- |
| Sun | By Appointment Only |
| Mon | By Appointment Only |
| Tue | By Appointment Only |
| Wed | By Appointment Only |
| Thu | By Appointment Only |
| Fri | By Appointment Only |
| Sat | By Appointment Only |
access hours
| | |
| --- | --- |
| Sun | 12:00 am - 11:59 pm |
| Mon | 12:00 am - 11:59 pm |
| Tue | 12:00 am - 11:59 pm |
| Wed | 12:00 am - 11:59 pm |
| Thu | 12:00 am - 11:59 pm |
| Fri | 12:00 am - 11:59 pm |
| Sat | 12:00 am - 11:59 pm |
Facility's fees & requirements
Facility Administration Fee: $0.00
Security Deposit: $20.00 Security deposit required (refundable)
About this facility
Safe and secure storage at great prices! Our office hours are by appointment only- please make your reservation online and we'll contact you to schedule an appointment! Thanks!
Access Storage- Prospect Avenue
Customer reviews
1 - 2 out of 2 reviews
nice Storage
I have been a storage renter and access has been a great place.
RecommendedYes
Price3/5 (fair price)
Service5/5 (outstanding)
Cleanliness3/5 (average)
- Katessia
Tom is absolutely AMAZING!!! He is VERY professional and customer service oriented!!!
I had a very last minute move to Salina from Denver and needed storage in a hurry. It was later in the day when I booked my on-line reservation. He contacted me very quickly and let me know that there was a closer facility to where I am staying - so I am actually at the facility off of Country Club Road instead. He let me move my things in immediately and complete all of the paperwork the next day. It was such a load off my mind. THANK YOU SO VERY MUCH!!!
RecommendedYes
Price5/5 (excellent value)
Service5/5 (outstanding)
Cleanliness4/5 (clean)
- Janet Gagnon
REVIEWS SUMMARY
100% of respondents would recommend this facility to a friend.
Pros
Good Service(2)
Good Value(1)
Clean(1)