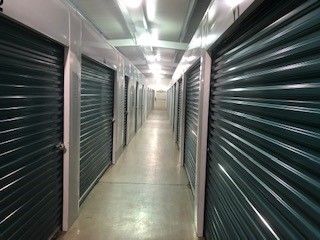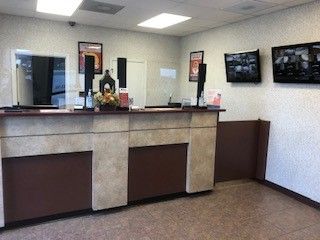 Make a risk free reservation at
Storage Sense - Leesville
office hours
| | |
| --- | --- |
| Sun | closed |
| Mon | 8:30 am - 5:30 pm |
| Tue | 8:30 am - 5:30 pm |
| Wed | 8:30 am - 5:30 pm |
| Thu | 8:30 am - 5:30 pm |
| Fri | 8:30 am - 5:30 pm |
| Sat | 9:00 am - 4:00 pm |
access hours
| | |
| --- | --- |
| Sun | 6:00 am - 10:00 pm |
| Mon | 6:00 am - 10:00 pm |
| Tue | 6:00 am - 10:00 pm |
| Wed | 6:00 am - 10:00 pm |
| Thu | 6:00 am - 10:00 pm |
| Fri | 6:00 am - 10:00 pm |
| Sat | 6:00 am - 10:00 pm |
Facility's fees & requirements
Facility Administration Fee: $0.00
Storage Sense - Leesville
Customer reviews
1 - 3 out of 3 reviews
Reservation and storage rental
Easy to reserve, great personnel, clean facilities overall a great experience
RecommendedYes
Price5/5 (excellent value)
Service5/5 (outstanding)
Cleanliness5/5 (squeaky clean)
- Jackson
This facility is the Best place I have ever stored my stuff with.
The number one best quality (although there are others ) is the staff here. If I could give them 10 stars I would. I started storing my stuff here over 6 yrs ago and from day one they have been totally helpful and always made me feel like I was important and they are like my family. I always feel my stuff is safe here and any questions or problems I may have is addressed immediately by the staff and always to my satisfaction. I am a senior and have disabilities and no transportation but I know that even if I can't get there like I would like to the staff is watching over my unit. When I call they are very polite and don't make me feel like I am bothering them no matter how small my worry may be they will make me feel better. The whole facility is kept nice and clean and very secure. Special thanks to Sherry and Stephane for all your help over the yrs
RecommendedYes
Price3/5 (fair price)
Service5/5 (outstanding)
Cleanliness4/5 (clean)
- Vicky Greathouse
Enjoyable experience
Staff was courteous and helpful. Price is fair. Would definitely recommend this storage facility
RecommendedYes
Price3/5 (fair price)
Service4/5 (very helpful)
Cleanliness4/5 (clean)
- Jeffrey Hemenway
REVIEWS SUMMARY
100% of respondents would recommend this facility to a friend.
Pros
Good Value(1)
Good Service(3)
Clean(3)