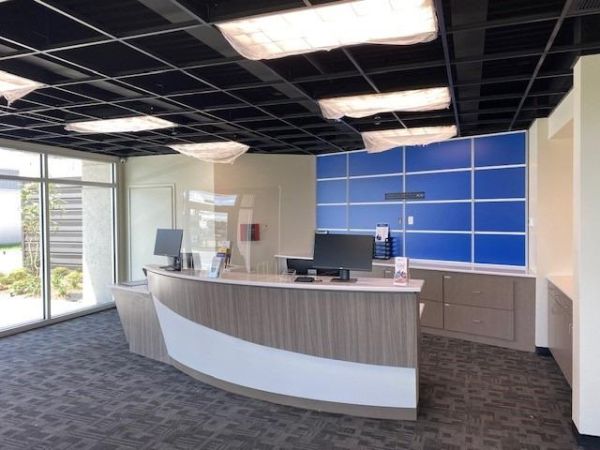 Make a risk free reservation at
Life Storage - New Orleans - 445 Jefferson Highway
Features & amenities
Billing
Email billing available
Auto-pay available
Cash accepted
Checks accepted
Credit cards accepted: Visa, Mastercard, AMEX, Discover
office hours
| | |
| --- | --- |
| Sun | 10:00 am - 4:00 pm |
| Mon | 9:30 am - 6:00 pm |
| Tue | 9:30 am - 6:00 pm |
| Wed | 9:30 am - 6:00 pm |
| Thu | 9:30 am - 6:00 pm |
| Fri | 9:30 am - 6:00 pm |
| Sat | 8:30 am - 5:00 pm |
access hours
| | |
| --- | --- |
| Sun | 6:00 am - 9:00 pm |
| Mon | 6:00 am - 9:00 pm |
| Tue | 6:00 am - 9:00 pm |
| Wed | 6:00 am - 9:00 pm |
| Thu | 6:00 am - 9:00 pm |
| Fri | 6:00 am - 9:00 pm |
| Sat | 6:00 am - 9:00 pm |
Facility's fees & requirements
Facility Administration Fee: $29.00
Life Storage - New Orleans - 445 Jefferson Highway
Customer reviews
1 - 3 out of 3 reviews
Awesome
Clean and friendly easy access
RecommendedYes
Price5/5 (excellent value)
Service5/5 (outstanding)
Cleanliness5/5 (squeaky clean)
- Clarence Chiszle
Very clean and accessible.
Would give 5 stars but the elevator operation is not great. It often won't move unless you go out and re-enter code.
RecommendedYes
Price5/5 (excellent value)
Service5/5 (outstanding)
Cleanliness5/5 (squeaky clean)
- Monica Rollin
Hidden fees
Be careful of hidden fees: lock purchase, insurance, etc. No one asked if I wanted to purchase a lock it was just added to the bill until I said I have my own.
RecommendedYes
Price4/5 (good value)
Service4/5 (very helpful)
Cleanliness3/5 (average)
- K J
REVIEWS SUMMARY
100% of respondents would recommend this facility to a friend.
Pros
Good Value(3)
Good Service(3)
Clean(2)