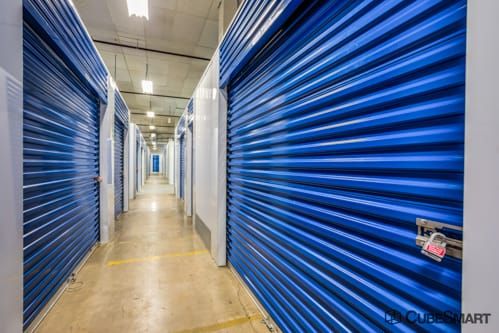 Make a risk free reservation at
CubeSmart Self Storage - Baltimore - 8432 Pulaski Hwy
Features & amenities
Access
Electronic gate access
Elevator available
Handcarts available
24-hour access
Administration
Admin fee: $29.00
Accepts mail/packages for tenants
Vehicle Storage Requirements
Requires registration
Requires insurance
Vehicle requires title
Must be drivable
Security Features
Video cameras on site
Fenced & Lighted
Manager lives on-site
Property Coverage
Insurance required
Insurance available
Homeowners/Renters insurance accepted
Discounts
5% Military discount (applies to active-duty only)
Billing
Email billing available
Rent due on same day each month per lease start
Auto-pay available
Cash accepted
Checks accepted
Credit cards accepted: Visa, Mastercard, AMEX, Discover
office hours
| | |
| --- | --- |
| Sun | closed |
| Mon | 9:30 am - 6:00 pm |
| Tue | 9:30 am - 6:00 pm |
| Wed | 9:30 am - 6:00 pm |
| Thu | 9:30 am - 6:00 pm |
| Fri | 9:30 am - 6:00 pm |
| Sat | 8:30 am - 5:00 pm |
access hours
| | |
| --- | --- |
| Sun | 6:00 am - 10:00 pm |
| Mon | 6:00 am - 10:00 pm |
| Tue | 6:00 am - 10:00 pm |
| Wed | 6:00 am - 10:00 pm |
| Thu | 6:00 am - 10:00 pm |
| Fri | 6:00 am - 10:00 pm |
| Sat | 6:00 am - 10:00 pm |
Facility's fees & requirements
Facility Administration Fee: $29.00
Security Deposit: Security deposit required
About this facility
CubeSmart Self Storage is committed to providing our customers with excellent products, facilities, and customer service. Our customers enjoy many perks including moving services, packing & shipping supplies, storage customization, and business services - along with the best discounts in the industry!
CubeSmart Self Storage - Baltimore - 8432 Pulaski Hwy
Customer reviews
1 - 5 out of 52 reviews
I would have went elsewhere
The online setup wouldn't work so I had to drive to the facility to set it up. First inconvenience. There was a racist representative but I won't waste anymore time talking about her. She was laughable. The "drive-up" I paid for was NOT a drive up. It's actually a corner cubby holed storage unit with NO LIGHT. When I questioned it not being a drive up unit I was told that's what they consider it to be. For the record, NOBODY would look at that unit and consider it a drive up. I've had drive up units before and that is not it. Unfortunately, because I needed it on that same day for movers, I couldn't cancel it and I already paid for it. Don't make the mistake I did and assume a drive up unit is like the rest before you pay. Make sure you go see it first. I was very mislead and disappointed and inconvenienced. Oh and there was a rotten watermelon sitting outside of the hallway of my unit.
RecommendedNo
Price3/5 (fair price)
Service2/5 (somewhat unhelpful)
Cleanliness2/5 (somewhat dirty)
- JDavis
Just needed a place
Needed a place for a brief storage while moving. Employee was very nice answered all our questions and showed us around. The place was not very clean and no carts to be found to help transport our things to the 2nd floor unit so we ended up doing way more lifting then I should do.
RecommendedNo
Price4/5 (good value)
Service4/5 (very helpful)
Cleanliness2/5 (somewhat dirty)
- Traci
Excellent service
I am grateful in time of hardship for my family , the staff has made my grey sky more blue bluish , staff was amazing friendly very accommodating and professional..!! I'm calling corporate; They deserve raises..🙏
RecommendedYes
Price5/5 (excellent value)
Service5/5 (outstanding)
Cleanliness5/5 (squeaky clean)
- Angel Scott
good
very efficient and fast. took no time to get storage
RecommendedYes
Price5/5 (excellent value)
Service5/5 (outstanding)
Cleanliness3/5 (average)
- Sariah
Nice place but to dark at night, can't see sign from road.
It's a nice place with fair prices and an amazing employee. I say employee since there was only one when I came and I only dealt with one employee. But she was outstanding. The biggest problem is at night the parking lot doesn't have any lights so you can't see it from the road if you don't already know where it is. Once you get through the gates the lighting also isn't great.
RecommendedYes
Price4/5 (good value)
Service5/5 (outstanding)
Cleanliness2/5 (somewhat dirty)
- Cierra Williams
REVIEWS SUMMARY
85% of respondents would recommend this facility to a friend.
Pros
Good Value(43)
Good Service(43)
Clean(42)
Cons
Poor Service(1)
Dirty(3)
Expensive(1)