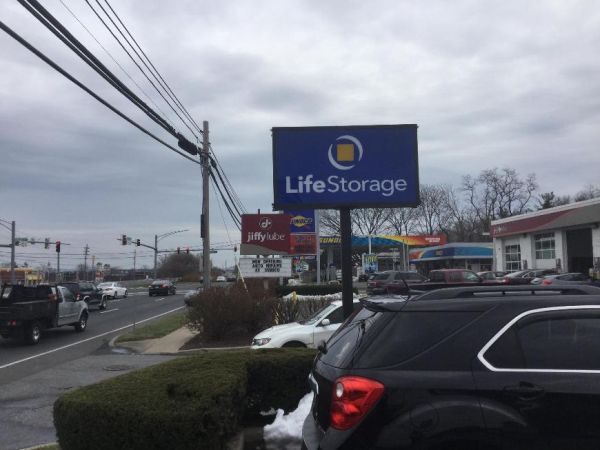 Make a risk free reservation at
Life Storage - Frederick
Features & amenities
Access
Electronic gate access
Elevator available
Vehicle Storage Requirements
Requires registration
Requires insurance
Vehicle requires title
Must be drivable
Security Features
Video cameras on site
Fenced & Lighted
Property Coverage
Insurance required
Insurance available
Homeowners/Renters insurance accepted
Billing
Email billing available
Rent due on same day each month per lease start
Auto-pay available
Cash accepted
Checks accepted
Credit cards accepted: Visa, Mastercard, AMEX, Discover
office hours
| | |
| --- | --- |
| Sun | 12:00 pm - 4:00 pm |
| Mon | 9:30 am - 6:00 pm |
| Tue | 9:30 am - 6:00 pm |
| Wed | 9:30 am - 6:00 pm |
| Thu | 9:30 am - 6:00 pm |
| Fri | 9:30 am - 6:00 pm |
| Sat | 8:30 am - 6:00 pm |
access hours
| | |
| --- | --- |
| Sun | 7:00 am - 10:00 pm |
| Mon | 7:00 am - 10:00 pm |
| Tue | 7:00 am - 10:00 pm |
| Wed | 7:00 am - 10:00 pm |
| Thu | 7:00 am - 10:00 pm |
| Fri | 7:00 am - 10:00 pm |
| Sat | 7:00 am - 10:00 pm |
Facility's fees & requirements
Facility Administration Fee: $29.00
Security Deposit: Security deposit required
About this facility
Life Storage offers a wide selection of storage units with a choice of both traditional and premium storage environments.
Customer reviews
6 - 7 out of 7 reviews
Good price and free truck. Helpful staff.
The price for a 5x10 place was really good. The customer service was pretty good too. They needed a card copy of my insurance, and she was willing to work with me by having my insurance fax over my information. She even stayed late to help me. The place does smell like mold, and there's a huge crack in my storage room so you can see the floor below. But it's not a huge issue.
RecommendedYes
Price5/5 (excellent value)
Service5/5 (outstanding)
Cleanliness3/5 (average)
- Simon
Required Insurance
Only issue I had with experience and that Bob's; and evidently most companies; now require insurance on the space. It is not mentioned at all on their website nor anywhere during the Sparefoot reservation. Only once emailed with confirmation is it mentioned and ended up costing me $10 above the advertised rate.
RecommendedYes
Price3/5 (fair price)
Service4/5 (very helpful)
Cleanliness3/5 (average)
- Jeff
REVIEWS SUMMARY
100% of respondents would recommend this facility to a friend.
Pros
Good Value(6)
Good Service(7)
Clean(5)