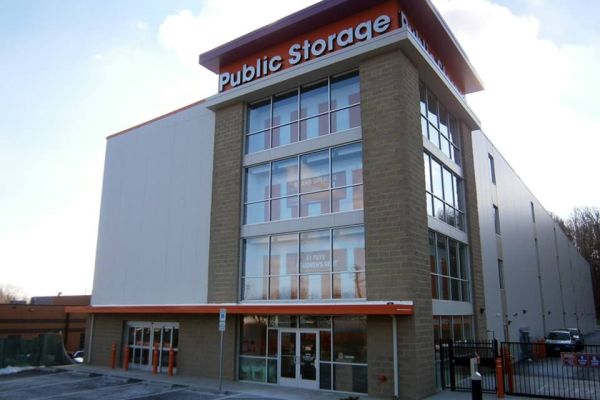 Make a risk free reservation at
Public Storage - Owings Mills - 10328 S Dolfield Rd
Features & amenities
Access
Electronic gate access
Elevator available
Vehicle Storage Requirements
Requires registration
Requires insurance
Vehicle requires title
Must be drivable
Security Features
Fenced & Lighted
Manager lives on-site
Property Coverage
Insurance required
Insurance available
Homeowners/Renters insurance accepted
Billing
Email billing available
First of month
Auto-pay available
Cash accepted
Checks accepted
Credit cards accepted: Visa, AMEX, Mastercard, Discover
office hours
| | |
| --- | --- |
| Sun | 9:30 am - 5:00 pm |
| Mon | 9:30 am - 6:00 pm |
| Tue | 9:30 am - 6:00 pm |
| Wed | 9:30 am - 6:00 pm |
| Thu | 9:30 am - 6:00 pm |
| Fri | 9:30 am - 6:00 pm |
| Sat | 9:30 am - 5:00 pm |
access hours
| | |
| --- | --- |
| Sun | 6:00 am - 9:00 pm |
| Mon | 6:00 am - 9:00 pm |
| Tue | 6:00 am - 9:00 pm |
| Wed | 6:00 am - 9:00 pm |
| Thu | 6:00 am - 9:00 pm |
| Fri | 6:00 am - 9:00 pm |
| Sat | 6:00 am - 9:00 pm |
Facility's fees & requirements
Facility Administration Fee: $29.00
Security Deposit: Security deposit required
About this facility
Owing Mills self storage can be found at this Public Storage location on Dolfield Road, off I-795 in Worthington Place South. We have over 730 storage units in a variety of sizes to ensure we have a self storage option for just about any customer need. Try our 5x5 and 5x10 storage unit for lighter loads like hiking gear for nearby Soldiers Delight Natural Environment Area or sporting goods like baseball gear or basketballs for Northwest Regional Park. Our medium-sized 10x10 storage unit can handle those smaller, items, but also light furniture items. These medium storage units are capable of fitting the equivalent of a one to two-bedroom apartment. They're perfect for customers between residences looking for a short-term storage solution. We even offer packing supplies like boxes, bubble wrap, and tape to make your move a whole lot simpler. For heavy duty hauls, take a step up to the 10x15 storage unit, which can fit the contents of a two to three-bedroom house. Store your beds, couches, coffee tables, dining room tables, dressers, bookshelves, and large kitchen appliances with ease. And all of our units are climate controlled storage units, giving your valuable possessions an extra layer of protection from harsh weather conditions.
Public Storage - Owings Mills - 10328 S Dolfield Rd
Customer reviews
11 - 15 out of 24 reviews
Awesome Customer Service!!
The attendant Victor that helped me with my reservation was phenomenal!!! During the walk thru the lock that was on the Unit would not work, so we had to return to desk and try again. However, he took the time to assist me and without getting frustrated was very patient. Two young ladies, Tiffany and Yasmin, were very helpful and pleasant as well. This is an "A1" Team for customer service, Thank you. I am so glad I chose this location.
- Teah Wedlock
Maya gave me 5 star service st my ...
Maya gave me 5 star service st my location. I believe in 100% customer service and Maya gave me that. The place was clean and I felt comfortable leaving me self there.
- Michele Williams
The customer service here has been a joy. Recently left after 2 years, the crew here has always been great! Keep up the great work guys !
- Devrick Moore
Royelle and Maya are the best Customer service reps. In the building they both were extremely helpful and friendly. I HIGHLY DEMAND THAT THEY BOTH GET RAISES FOR THEIR HARD WORK AND GREAT INFORMATION REGARDING MY STORAGE SPACE. Please take note of their work for it is highly recognized and well appreciated. GREAT JOB FROM BOTH.
- Shannon Powell
Ease of process.
Ease of process.
- SW
REVIEWS SUMMARY
2% of respondents would recommend this facility to a friend.
Pros
Good Value(1)
Good Service(1)
Clean(1)