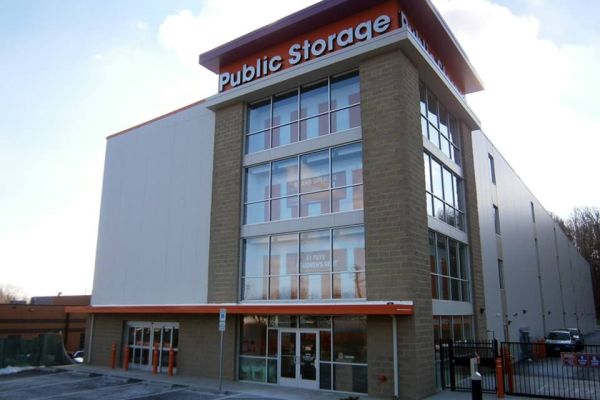 Make a risk free reservation at
Public Storage - Owings Mills - 10328 S Dolfield Rd
Features & amenities
Access
Electronic gate access
Elevator available
Vehicle Storage Requirements
Requires registration
Requires insurance
Vehicle requires title
Must be drivable
Security Features
Fenced & Lighted
Manager lives on-site
Property Coverage
Insurance required
Insurance available
Homeowners/Renters insurance accepted
Billing
Email billing available
First of month
Auto-pay available
Cash accepted
Checks accepted
Credit cards accepted: Visa, AMEX, Mastercard, Discover
office hours
| | |
| --- | --- |
| Sun | 9:30 am - 5:00 pm |
| Mon | 9:30 am - 6:00 pm |
| Tue | 9:30 am - 6:00 pm |
| Wed | 9:30 am - 6:00 pm |
| Thu | 9:30 am - 6:00 pm |
| Fri | 9:30 am - 6:00 pm |
| Sat | 9:30 am - 5:00 pm |
access hours
| | |
| --- | --- |
| Sun | 6:00 am - 9:00 pm |
| Mon | 6:00 am - 9:00 pm |
| Tue | 6:00 am - 9:00 pm |
| Wed | 6:00 am - 9:00 pm |
| Thu | 6:00 am - 9:00 pm |
| Fri | 6:00 am - 9:00 pm |
| Sat | 6:00 am - 9:00 pm |
Facility's fees & requirements
Facility Administration Fee: $29.00
Security Deposit: Security deposit required
About this facility
Owing Mills self storage can be found at this Public Storage location on Dolfield Road, off I-795 in Worthington Place South. We have over 730 storage units in a variety of sizes to ensure we have a self storage option for just about any customer need. Try our 5x5 and 5x10 storage unit for lighter loads like hiking gear for nearby Soldiers Delight Natural Environment Area or sporting goods like baseball gear or basketballs for Northwest Regional Park. Our medium-sized 10x10 storage unit can handle those smaller, items, but also light furniture items. These medium storage units are capable of fitting the equivalent of a one to two-bedroom apartment. They're perfect for customers between residences looking for a short-term storage solution. We even offer packing supplies like boxes, bubble wrap, and tape to make your move a whole lot simpler. For heavy duty hauls, take a step up to the 10x15 storage unit, which can fit the contents of a two to three-bedroom house. Store your beds, couches, coffee tables, dining room tables, dressers, bookshelves, and large kitchen appliances with ease. And all of our units are climate controlled storage units, giving your valuable possessions an extra layer of protection from harsh weather conditions.
Public Storage - Owings Mills - 10328 S Dolfield Rd
Customer reviews
16 - 20 out of 24 reviews
Love the service. The young lady there was so helpful n informative. Got me just what I need. Thanks Miss. M. Ur the best. Wish all customer service was as friendly n helpful as u.
- Carole Brown
My storage facility
My storage facility. Does not stay clean. Theexterior has trash that stays for week's in samespot. The bathrooms are ne er opened after hours.
- THERESA NEAL
Being there has been and a challenge, because of the changes in my life. Having to go in to pay my bill or find out any information . Ms. Maya , has been a blessing , as far as knowing the right answer. Not only that she greet you with a million DOLLAR SMILE. I must say Keep up the Great job and you will grow where ever you are in life. Thanks Again for all that you have done and will do for others and me..... Be Highly Blessed
- Timothy E. Byrd -DLLR-
This is a great company. This is my second time using them and this location is top notch. Very secure and the staff is always friendly and helpful. Maya did a great job making sure that my move in went smooth. It's always clean and carts are always available.
- Antoinette Bynum
No access!
On the day I leased my storage unit, I wasn't able to access the building. After several attempts, I waited until the morning when staff(not the assigned manager) was available to assist me and they did not. Luckily, I did reach the manager later that morning and I was able to access the unit. I was unhappy because during the time I leased my storage unit, I was told I would be able to access it and I wasn't. Going forward PS should make sure all customer access code is operable so they can have accessibility.
- Charelle Weston
REVIEWS SUMMARY
2% of respondents would recommend this facility to a friend.
Pros
Good Value(1)
Good Service(1)
Clean(1)