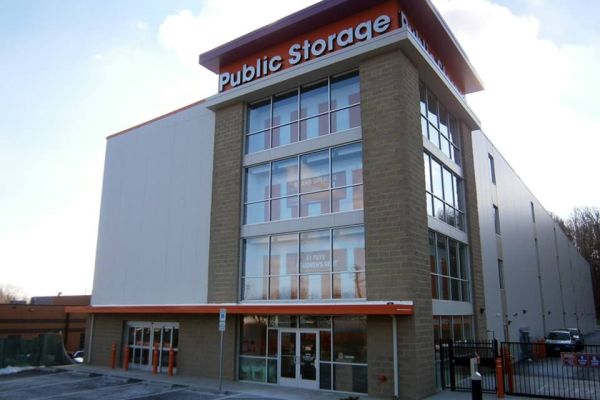 Make a risk free reservation at
Public Storage - Owings Mills - 10328 S Dolfield Rd
Features & amenities
Access
Electronic gate access
Elevator available
Vehicle Storage Requirements
Requires registration
Requires insurance
Vehicle requires title
Must be drivable
Security Features
Fenced & Lighted
Manager lives on-site
Property Coverage
Insurance required
Insurance available
Homeowners/Renters insurance accepted
Billing
Email billing available
First of month
Auto-pay available
Cash accepted
Checks accepted
Credit cards accepted: Visa, AMEX, Mastercard, Discover
office hours
| | |
| --- | --- |
| Sun | 9:30 am - 5:00 pm |
| Mon | 9:30 am - 6:00 pm |
| Tue | 9:30 am - 6:00 pm |
| Wed | 9:30 am - 6:00 pm |
| Thu | 9:30 am - 6:00 pm |
| Fri | 9:30 am - 6:00 pm |
| Sat | 9:30 am - 5:00 pm |
access hours
| | |
| --- | --- |
| Sun | 6:00 am - 9:00 pm |
| Mon | 6:00 am - 9:00 pm |
| Tue | 6:00 am - 9:00 pm |
| Wed | 6:00 am - 9:00 pm |
| Thu | 6:00 am - 9:00 pm |
| Fri | 6:00 am - 9:00 pm |
| Sat | 6:00 am - 9:00 pm |
Facility's fees & requirements
Facility Administration Fee: $29.00
Security Deposit: Security deposit required
About this facility
Owing Mills self storage can be found at this Public Storage location on Dolfield Road, off I-795 in Worthington Place South. We have over 730 storage units in a variety of sizes to ensure we have a self storage option for just about any customer need. Try our 5x5 and 5x10 storage unit for lighter loads like hiking gear for nearby Soldiers Delight Natural Environment Area or sporting goods like baseball gear or basketballs for Northwest Regional Park. Our medium-sized 10x10 storage unit can handle those smaller, items, but also light furniture items. These medium storage units are capable of fitting the equivalent of a one to two-bedroom apartment. They're perfect for customers between residences looking for a short-term storage solution. We even offer packing supplies like boxes, bubble wrap, and tape to make your move a whole lot simpler. For heavy duty hauls, take a step up to the 10x15 storage unit, which can fit the contents of a two to three-bedroom house. Store your beds, couches, coffee tables, dining room tables, dressers, bookshelves, and large kitchen appliances with ease. And all of our units are climate controlled storage units, giving your valuable possessions an extra layer of protection from harsh weather conditions.
Public Storage - Owings Mills - 10328 S Dolfield Rd
Customer reviews
21 - 24 out of 24 reviews
Very Friendly
I had been shopping for storage because I am selling my house and downgrading. Not only were the staff at Public Storage friendly, informative, and very helpful, the price was awesome. I happened onto it around Memorial Day and was able to take advantage of a deal. when I went there in person, Danielle was AWESOME!!!!!
- Teresa
Nice unit & clean
My biggest issue with the whole process is it is not on the website or was told to me ahead of time on my conversation with the property mgr I needed to carry insurance on my contents in the storage unit. If I was told I would have brought a copy of my rental policy instead I had to pay $11 for insurance I didn't need then bring the policy later and now I have to wait for a check to be mailed to me I'm sorry that is unacceptable
- Sandy
Pleased with service
Very professional and helpful.
- Arndrea Potee
They restored my faith in good old fashion customer service
Brianna and Bj are fine examples of how every employee should provide quality customer service to patrons. As a consumer I look for numerous qualities before determining if I will do bussiness with a company such as how the employee present themselves, how knowledgeable they are about the product, and helpful tips and/or budget saving suggestions. Brianna and Bj were able to accomplish all of these qualities and more.
- N Younger
REVIEWS SUMMARY
2% of respondents would recommend this facility to a friend.
Pros
Good Value(1)
Good Service(1)
Clean(1)