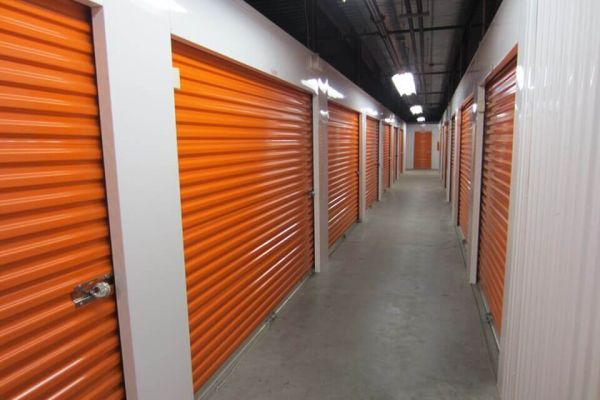 Make a risk free reservation at
Public Storage - Salem - 12 Goodhue Street
Features & amenities
Access
Electronic gate access
Elevator available
Vehicle Storage Requirements
Requires registration
Requires insurance
Vehicle requires title
Must be drivable
Property Coverage
Insurance required
Insurance available
Homeowners/Renters insurance accepted
Billing
Email billing available
First of month
Auto-pay available
Cash accepted
Checks accepted
Credit cards accepted: Visa, AMEX, Mastercard, Discover
office hours
| | |
| --- | --- |
| Sun | 9:30 am - 5:00 pm |
| Mon | 9:30 am - 6:00 pm |
| Tue | 9:30 am - 6:00 pm |
| Wed | 9:30 am - 6:00 pm |
| Thu | 9:30 am - 6:00 pm |
| Fri | 9:30 am - 6:00 pm |
| Sat | 9:30 am - 5:00 pm |
access hours
| | |
| --- | --- |
| Sun | 9:30 am - 5:00 pm |
| Mon | 9:30 am - 6:00 pm |
| Tue | 9:30 am - 6:00 pm |
| Wed | 9:30 am - 6:00 pm |
| Thu | 9:30 am - 6:00 pm |
| Fri | 9:30 am - 6:00 pm |
| Sat | 9:30 am - 5:00 pm |
Facility's fees & requirements
Facility Administration Fee: $24.00
Security Deposit: Security deposit required
About this facility
Salem storage units give this storied community a reliable place to stash their stuff. Located on historic Goodhue Street, near the famous Proctor's Ledge, we love being part of this truly American city. If tourist season in Salem has you feeling claustrophobic, you don't have to cast a spell to make your stuff disappear. Just rent one of our popular 5x5 storage units, perfect for historical artifacts, memorabilia, and small personal items. Larger props and small furniture are stored easily in a 5x10 storage unit or a 10x10 storage unit. The historic homes of the nearby McIntire Historic District are beautiful, but they need a lot of upkeep. If you're going through a renovation, our larger 10x20 storage units can hold up to five rooms of stuff for as long as you need. All of the units at this location are indoors, making it easy to beat the New England elements.
Public Storage - Salem - 12 Goodhue Street
Customer reviews
11 - 15 out of 16 reviews
Selena was just wonderful. Explained the process perfectly. Very easy n pleasant . go to her she awesome
- johnnytruck2009
Selena is awesome. I have been here for years .she is always welcoming .great customer service .
- Stacy Menihtas
Came in for my appoint and was quick and painless. Salina was very helpful and personable.
- Emmett Gorman
Selena is just great. Helped me find the perfect unit close to the elevator. Super nice. Awesome job
- Stephen Robertson
Selena and Steve were good friendly and fun . Would recommend anyway this location. 5 star customer service treatment
- GARVEY MEDIA
REVIEWS SUMMARY
Cons
Expensive(1)
Poor Service(1)