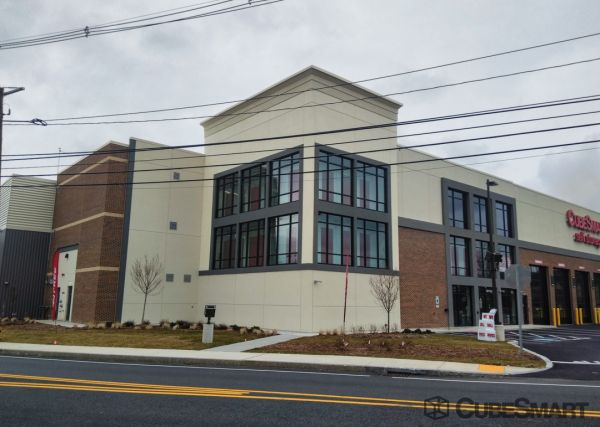 Make a risk free reservation at
CubeSmart Self Storage - MA Waltham Bear Hill RD
Features & amenities
Administration
Admin fee: $24.00
Accepts mail/packages for tenants
On site office at facility
Vehicle Storage Requirements
Requires registration
Requires insurance
Vehicle requires title
Must be drivable
Security Features
Video cameras on site
Manager lives on-site
Property Coverage
Insurance required
Insurance available
Homeowners/Renters insurance accepted
Discounts
5% Military discount (applies to active-duty only)
Billing
Email billing available
Rent due on same day each month per lease start
Auto-pay available
Cash accepted
Checks accepted
Credit cards accepted: Visa, Mastercard, AMEX, Discover
office hours
| | |
| --- | --- |
| Sun | 11:00 am - 3:00 pm |
| Mon | 9:30 am - 6:00 pm |
| Tue | 9:30 am - 6:00 pm |
| Wed | 9:30 am - 6:00 pm |
| Thu | 9:30 am - 6:00 pm |
| Fri | 9:30 am - 6:00 pm |
| Sat | 8:30 am - 5:00 pm |
access hours
| | |
| --- | --- |
| Sun | 6:00 am - 10:00 pm |
| Mon | 6:00 am - 10:00 pm |
| Tue | 6:00 am - 10:00 pm |
| Wed | 6:00 am - 10:00 pm |
| Thu | 6:00 am - 10:00 pm |
| Fri | 6:00 am - 10:00 pm |
| Sat | 6:00 am - 10:00 pm |
Facility's fees & requirements
Facility Administration Fee: $24.00
Security Deposit: Security deposit required
About this facility
CubeSmart Self Storage is committed to providing our customers with excellent products, facilities and customer service. Our customers enjoy many extra perks including moving services, packing & shipping supplies, storage customization and business services - along with the best discounts in the industry!
CubeSmart Self Storage - MA Waltham Bear Hill RD
Customer reviews
1 - 4 out of 4 reviews
Great Place
Looks brand new. Very clean and well set up. And lower prices than the other places.
RecommendedYes
Price4/5 (good value)
Service5/5 (outstanding)
Cleanliness5/5 (squeaky clean)
- D Lee
Distressing and frustrating weekend experience.
Too many problems: the link to register didn't work and took 2 days and unanswered phone messages and texts to finally have to re- register with a tech specialist after hours. Then to our further dismay, finally arriving at 9pm to find the newly assigned unit was locked and had to park the UHaul overnight and return the next day. Very frustrating and too much anxiety.
RecommendedNo
Price3/5 (fair price)
Service2/5 (somewhat unhelpful)
Cleanliness4/5 (clean)
- Christalia Volaitis
A great place to store your stuff
This place is great. Jon is amazing and so kind and helpful. Set-up was so quick and he really helped me out with the stress of the day. The facility is very clean and accessible with dollys and large elevators. The garages are roomy and make it easy to bring your moving truck inside.
RecommendedYes
Price5/5 (excellent value)
Service5/5 (outstanding)
Cleanliness5/5 (squeaky clean)
- Laura
application easy to fill out and accepts online signature.
Very Easy to work with. As a customer, I made some mistakes and the managers were very helpful and understood. Easy to enter and exit. Found storage unit easily.
RecommendedYes
Price3/5 (fair price)
Service5/5 (outstanding)
Cleanliness5/5 (squeaky clean)
- Sheela
REVIEWS SUMMARY
75% of respondents would recommend this facility to a friend.
Pros
Good Value(2)
Good Service(3)
Clean(4)