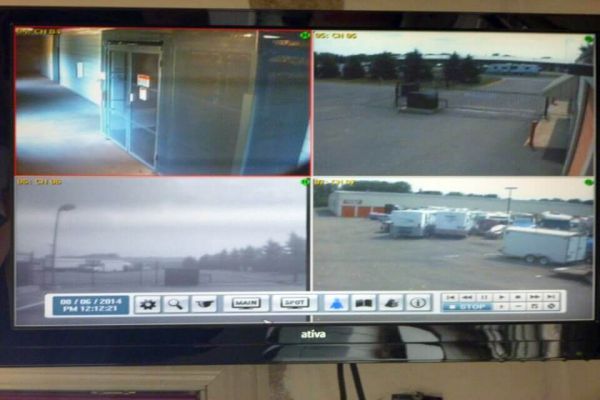 Make a risk free reservation at
Public Storage - Maple Grove - 9580 Zachary Lane N
$1 first month rent
10' x 20' unit
Roll Up Door
Heated Only
Drive Up Access
Outdoor Access
1st Floor
Vehicle
Available for enclosed vehicle storage
Only 3 units left
$284.00
$355.00
per month
reserve
2nd Month Free
10' x 30' unit
Roll Up Door
Drive Up Access
Outdoor Access
1st Floor
Vehicle
Available for enclosed vehicle storage
Only 1 unit left
$319.00
$390.00
per month
reserve
Features & amenities
Access
Electronic gate access
Elevator available
Vehicle Storage Requirements
Requires registration
Requires insurance
Vehicle requires title
Must be drivable
Property Coverage
Insurance required
Insurance available
Homeowners/Renters insurance accepted
Billing
Email billing available
First of month
Auto-pay available
Cash accepted
Checks accepted
Credit cards accepted: Visa, AMEX, Mastercard, Discover
office hours
| | |
| --- | --- |
| Sun | 9:30 am - 5:00 pm |
| Mon | 9:30 am - 6:00 pm |
| Tue | 9:30 am - 6:00 pm |
| Wed | 9:30 am - 6:00 pm |
| Thu | 9:30 am - 6:00 pm |
| Fri | 9:30 am - 6:00 pm |
| Sat | 9:30 am - 5:00 pm |
access hours
| | |
| --- | --- |
| Sun | 6:00 am - 9:00 pm |
| Mon | 6:00 am - 9:00 pm |
| Tue | 6:00 am - 9:00 pm |
| Wed | 6:00 am - 9:00 pm |
| Thu | 6:00 am - 9:00 pm |
| Fri | 6:00 am - 9:00 pm |
| Sat | 6:00 am - 9:00 pm |
Facility's fees & requirements
Facility Administration Fee: $24.00
Security Deposit: Security deposit required
Public Storage - Maple Grove - 9580 Zachary Lane N
Customer reviews
11 - 15 out of 45 reviews
The employees were friendly and very helpful
I experienced wonderful customer service they answered all of my questions,gave me a tour of the locker before even starting rental agreement and the indoor unloading area and climate controlled area is great and I couldn't even possibly get a better price anywhere else even if I rented the my sister's garage at the family discount
RecommendedYes
Price5/5 (excellent value)
Service5/5 (outstanding)
Cleanliness5/5 (squeaky clean)
- Johnathon M
A few bumps, but Chris took care of me!
There seemed to be a disconnect between my online inquiry and the location. I then talked to someone who set me up over the phone, but when I went to the location for my reservation appointment, my information was cancelled and my updated notes weren't in there. Chris, however, took care of everything and took great care of me.
- Charlotte Demry
Everything was as it should be.
Everything was as it should be. Thank You.
- David Foster
Perfect
perfect for our needs. Convenient set up for unloading.
RecommendedYes
Price5/5 (excellent value)
Service5/5 (outstanding)
Cleanliness5/5 (squeaky clean)
- Rachelle
Rent your unit from here!
The manager, Robin, was very friendly and helpful during the entire process. The unit itself is very clean and serves our purpose perfectly!
RecommendedYes
Price4/5 (good value)
Service4/5 (very helpful)
Cleanliness4/5 (clean)
- Melissa Murschel
REVIEWS SUMMARY
2% of respondents would recommend this facility to a friend.
Pros
Good Service(15)
Good Value(14)
Clean(12)
Cons
Expensive(1)
Poor Service(1)