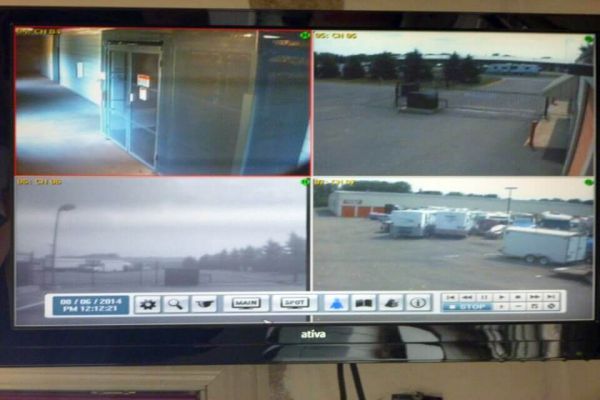 Make a risk free reservation at
Public Storage - Maple Grove - 9580 Zachary Lane N
$1 first month rent
10' x 20' unit
Roll Up Door
Heated Only
Drive Up Access
Outdoor Access
1st Floor
Vehicle
Available for enclosed vehicle storage
Only 3 units left
$284.00
$355.00
per month
reserve
2nd Month Free
10' x 30' unit
Roll Up Door
Drive Up Access
Outdoor Access
1st Floor
Vehicle
Available for enclosed vehicle storage
Only 1 unit left
$319.00
$390.00
per month
reserve
Features & amenities
Access
Electronic gate access
Elevator available
Vehicle Storage Requirements
Requires registration
Requires insurance
Vehicle requires title
Must be drivable
Property Coverage
Insurance required
Insurance available
Homeowners/Renters insurance accepted
Billing
Email billing available
First of month
Auto-pay available
Cash accepted
Checks accepted
Credit cards accepted: Visa, AMEX, Mastercard, Discover
office hours
| | |
| --- | --- |
| Sun | 9:30 am - 5:00 pm |
| Mon | 9:30 am - 6:00 pm |
| Tue | 9:30 am - 6:00 pm |
| Wed | 9:30 am - 6:00 pm |
| Thu | 9:30 am - 6:00 pm |
| Fri | 9:30 am - 6:00 pm |
| Sat | 9:30 am - 5:00 pm |
access hours
| | |
| --- | --- |
| Sun | 6:00 am - 9:00 pm |
| Mon | 6:00 am - 9:00 pm |
| Tue | 6:00 am - 9:00 pm |
| Wed | 6:00 am - 9:00 pm |
| Thu | 6:00 am - 9:00 pm |
| Fri | 6:00 am - 9:00 pm |
| Sat | 6:00 am - 9:00 pm |
Facility's fees & requirements
Facility Administration Fee: $24.00
Security Deposit: Security deposit required
Public Storage - Maple Grove - 9580 Zachary Lane N
Customer reviews
31 - 35 out of 45 reviews
Maple Grove
The staff is incredibly friendly and I had a very seamless and positive experience getting my unit. The location is clean, secure and in a great location. Thank you!
- Aimee Mcnamara
Nice 1st impression.
Great new Storage facility. There are always a things that can be addressed with a new operation. The following are a few issues that can be looked into. a. The bathroom doors have always been locked. b. The carts also are always locked. c. As of this date I am still unsure as to what my monthly storage fees will be. I would like to think they would be somewhat comparable to the older storage units of the same comparable size although new units should be expected to cost a bit more.
- Thomas Crane
Good storage
Good storage, friendly and helpful staff. A shortage of carts made moving more challenging.
- Greg Rehnke
The facility could use some...
The facility could use some maintenance. I rented a control climate unit, however the main door which should automatically open and close is broken. At first it wouldn't open unless someone got out and pushed it. Now it won't close. The light in my unit just flashes. Usually it's not even on. The gate box pole is falling down and that makes it difficult to put your code in to get out. There solution for that was a bungee cord. This facility seems to he on it's last leg. However, Chris in the office is very nice and trying to be helpful.
- Lisa Lindgren
Chris the property manager was very...
Chris the property manager was very knowledgable and helpful. Making the reservation, getting the paperwork taken care of and touring the facility was all a breeze and pleasant experience.
- Tracy
REVIEWS SUMMARY
2% of respondents would recommend this facility to a friend.
Pros
Good Service(15)
Good Value(14)
Clean(12)
Cons
Expensive(1)
Poor Service(1)