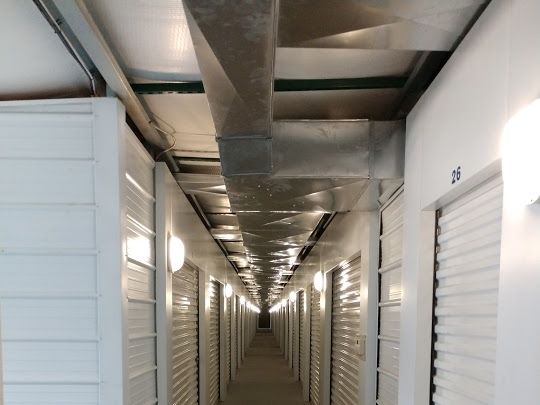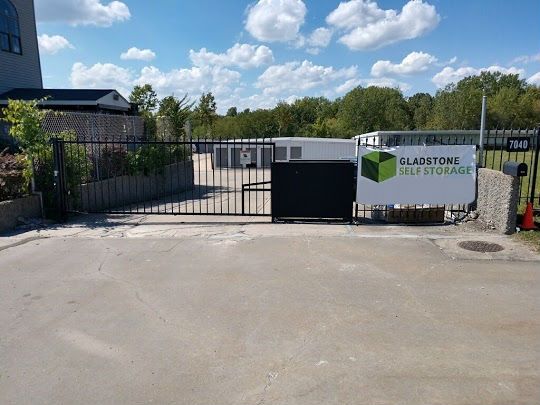 Make a risk free reservation at
Gladstone Self Storage
Features & amenities
Vehicle Storage Requirements
Requires registration
Vehicle requires title
Security Features
Video cameras on site
Fenced & Lighted
Discounts
10% Military discount (applies to active-duty, reserves, veterans only)
Billing
Rent due on 1st of each month
Auto-pay available
Cash accepted
Checks accepted
Credit cards accepted: Visa, AMEX, Discover
Other
Paperwork can be done remotely
office hours
| | |
| --- | --- |
| Sun | closed |
| Mon | 9:00 am - 5:00 pm |
| Tue | 9:00 am - 5:00 pm |
| Wed | 9:00 am - 5:00 pm |
| Thu | 9:00 am - 5:00 pm |
| Fri | 9:00 am - 5:00 pm |
| Sat | 9:00 am - 3:00 pm |
access hours
| | |
| --- | --- |
| Sun | 6:00 am - 11:00 pm |
| Mon | 6:00 am - 11:00 pm |
| Tue | 6:00 am - 11:00 pm |
| Wed | 6:00 am - 11:00 pm |
| Thu | 6:00 am - 11:00 pm |
| Fri | 6:00 am - 11:00 pm |
| Sat | 6:00 am - 11:00 pm |
Facility's fees & requirements
Facility Administration Fee: $20.00
Security Deposit: Security deposit required
Customer reviews
1 - 2 out of 2 reviews
Very nice people
Good price everyone was nice and easy to get in and out very convenient and fast would recommend
RecommendedYes
Price4/5 (good value)
Service5/5 (outstanding)
Cleanliness5/5 (squeaky clean)
- Martha
Highly recommend
I had to get a storage unit after the apartment I was getting was not in good condition as it was full of mildew, and because of my health condition I could not move in there. So I had to find a storage unit at the very last minute as my only option was to rent a hotel to stay until I find another apartment. This was my very first experience ever using a storage facility, and this was by far the ONLY AND BEST THING that happened to me in these past couple of stressful weeks. Very nice lady that handled my reservation please forgive me for not remembering your name I just been dealing with a lot, but she was ABSOLUTELY AMAZING, VERY PLEASANT PERSON to work with. Also, the guy that met me at the storage unit was AWESOME, I'm so sorry I can't remember your name, but he was very helpful and they both made my experience very pleasurable. The unit is very clean, as well as safe and secure. I WOULD HIGHLY RECOMMEND GLADSTONE SELF STORAGE TO EVERYONE WHO'S LOOKING FOR A SAFE WELL SECURED PLACE TO STORE THEIR VALUABLES. THANK YOU SO MUCH FOR EVERYTHING YOU GUYS HAVE DONE.
RecommendedYes
Price4/5 (good value)
Service5/5 (outstanding)
Cleanliness5/5 (squeaky clean)
- Tara Parham
REVIEWS SUMMARY
100% of respondents would recommend this facility to a friend.
Pros
Good Value(2)
Good Service(2)
Clean(2)