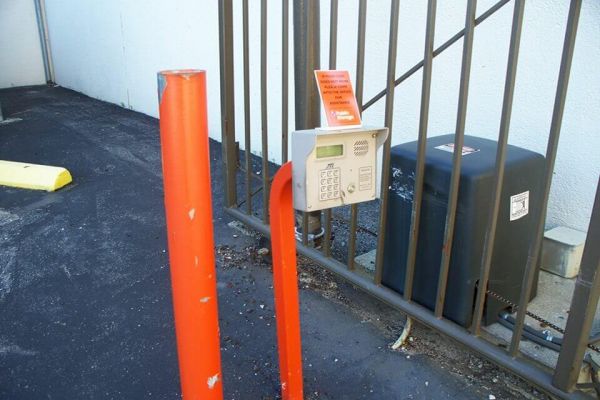 Make a risk free reservation at
Public Storage - Kansas City - 9527 James A Reed Road
Features & amenities
Vehicle Storage Requirements
Requires registration
Requires insurance
Vehicle requires title
Must be drivable
Security Features
Fenced & Lighted
Manager lives on-site
Property Coverage
Insurance required
Insurance available
Homeowners/Renters insurance accepted
Billing
Email billing available
First of month
Auto-pay available
Cash accepted
Checks accepted
Credit cards accepted: Visa, AMEX, Mastercard, Discover
office hours
| | |
| --- | --- |
| Sun | 9:30 am - 5:00 pm |
| Mon | 9:30 am - 6:00 pm |
| Tue | 9:30 am - 6:00 pm |
| Wed | 9:30 am - 6:00 pm |
| Thu | 9:30 am - 6:00 pm |
| Fri | 9:30 am - 6:00 pm |
| Sat | 9:30 am - 5:00 pm |
access hours
| | |
| --- | --- |
| Sun | 6:00 am - 9:00 pm |
| Mon | 6:00 am - 9:00 pm |
| Tue | 6:00 am - 9:00 pm |
| Wed | 6:00 am - 9:00 pm |
| Thu | 6:00 am - 9:00 pm |
| Fri | 6:00 am - 9:00 pm |
| Sat | 6:00 am - 9:00 pm |
Facility's fees & requirements
Facility Administration Fee: $24.00
Security Deposit: Security deposit required
Public Storage - Kansas City - 9527 James A Reed Road
Customer reviews
1 - 5 out of 18 reviews
Mike is so cool
Mike is so cool, attentive and helpful Thank you Mike! ??
- Brantley
It was a bit of a run around but it all...
It was a bit of a run around but it all worked out good. I'm happy with the size but kind of worry about bugs. Otherwise I have no complaints.
- Keisha
A little weary but satisfied
Staff are knowledgeable and helpful. Upon move in there was a tiny bit of trash in the unit not enough really to complain about. I do however know it wasnt in there the day I rented. How it got in there I dont know. Other than that I'm satisfied with the customer service.the facility staying dry is a concern. I feel like water could get in on heavy rain days. Seen a little moisture around the door from the light rain.
RecommendedYes
Price4/5 (good value)
Service4/5 (very helpful)
Cleanliness3/5 (average)
- Tyreek
Above expectations
Very Friendly staff and very helpful! I'd definitely be recommending this place.
RecommendedYes
Price5/5 (excellent value)
Service5/5 (outstanding)
Cleanliness5/5 (squeaky clean)
- Jasmine Jones
Everything went well
Everything went well. Associate was through, pleasant, and helpful. Storage area was ready to be moved into. One concern. Information needed was input on your site the night before move in date, but it took about another 30 minutes on move in day to get additional information to be input . Did not expect to send that much additional time on paperwork.
- Eric Dillard
REVIEWS SUMMARY
6% of respondents would recommend this facility to a friend.
Pros
Good Value(2)
Good Service(2)
Clean(1)