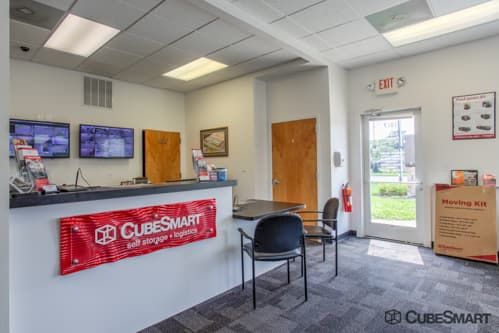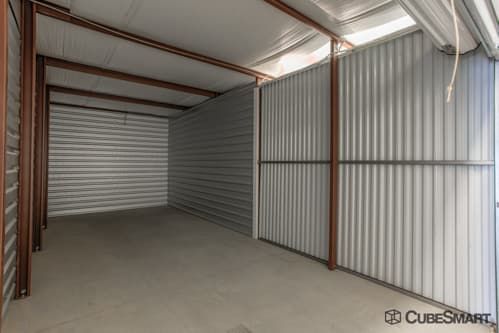 Make a risk free reservation at
CubeSmart Self Storage - Lumberton
Features & amenities
Access
Electronic gate access
Handcarts available
Vehicle Storage Requirements
Requires registration
Requires insurance
Vehicle requires title
Must be drivable
Security Features
Video cameras on site
Fenced & Lighted
Manager lives on-site
Property Coverage
Insurance required
Insurance available
Homeowners/Renters insurance accepted
Discounts
5% Military discount (applies to active-duty only)
Billing
Email billing available
Rent due on same day each month per lease start
Auto-pay available
Cash accepted
Checks accepted
Credit cards accepted: Visa, Mastercard, AMEX, Discover
office hours
| | |
| --- | --- |
| Sun | 11:00 am - 3:00 pm |
| Mon | 9:30 am - 6:00 pm |
| Tue | 9:30 am - 6:00 pm |
| Wed | 9:30 am - 6:00 pm |
| Thu | 9:30 am - 6:00 pm |
| Fri | 9:30 am - 6:00 pm |
| Sat | 8:30 am - 5:00 pm |
access hours
| | |
| --- | --- |
| Sun | 6:00 am - 10:00 pm |
| Mon | 6:00 am - 10:00 pm |
| Tue | 6:00 am - 10:00 pm |
| Wed | 6:00 am - 10:00 pm |
| Thu | 6:00 am - 10:00 pm |
| Fri | 6:00 am - 10:00 pm |
| Sat | 6:00 am - 10:00 pm |
Facility's fees & requirements
Facility Administration Fee: $24.00
Security Deposit: Security deposit required
About this facility
CubeSmart Self Storage is committed to providing our customers with excellent products, facilities, and customer service. Our customers enjoy many perks including moving services, packing & shipping supplies, storage customization, and business services - along with the best discounts in the industry!
CubeSmart Self Storage - Lumberton
Customer reviews
1 - 5 out of 15 reviews
Convenient and Clean
The unit was ready and clean like they said it would be. Every time I go it's always easy in and out with no problems.
RecommendedYes
Price3/5 (fair price)
Service3/5 (helpful)
Cleanliness4/5 (clean)
- Keishea Thomas
Great place for storage!
We were in a rushed situation to find a new place to park our trailer, and the people here were very easy to work with and accommodating. We highly recommend this location!
RecommendedYes
Price5/5 (excellent value)
Service5/5 (outstanding)
Cleanliness5/5 (squeaky clean)
- Cliff
Clean and customer friendly
Just started moving in it is clean and easily accessible. Had a problem with my access code but it was quickly corrected. There was no impact to my use of the facility.
RecommendedYes
Price2/5 (a little steep)
Service5/5 (outstanding)
Cleanliness5/5 (squeaky clean)
- David
No one there!
I arrived at the facility in a 32' RV at approximately 2:45 PM and no one was in the office to let me in. There was no sign on the door. At this point I was blocking the entrance to the facility and someone behind me wanted to get in. At the risk of causing damage to my TV and the other vehicle I carefully backed up to let them pass. I then followed the other vehicle inside the premises. I continued to wait fretting over the fact that my Uber driver would be arriving at any time. I called the office and left a message. I then called the 888 number and asked for help but they could not assist me. I was prepared to leave the facility as soon as another vehicle left and finally, at around 3:20 someone showed up and said that he was at lunch. AT 3:00PM????? The paperwork took much longer than expected and I had to pay the Uber driver to wait for me. You really should send out the paperwork ahead of time via e-mail and let us know when the office will be vacant. Surprised that no one is on the premises during business hours. Very aggravating experience!
RecommendedYes
Price3/5 (fair price)
Service2/5 (somewhat unhelpful)
Cleanliness3/5 (average)
- Paul Miola
EXCELLENT
Very Friendly and Helpful Staff!
RecommendedYes
Price4/5 (good value)
Service5/5 (outstanding)
Cleanliness5/5 (squeaky clean)
- Shondi
REVIEWS SUMMARY
100% of respondents would recommend this facility to a friend.
Pros
Clean(12)
Good Value(8)
Good Service(10)
Cons
Expensive(2)
Poor Service(1)