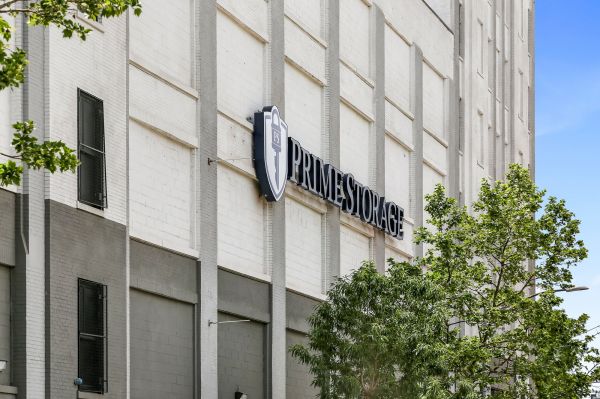 Make a risk free reservation at
Prime Storage - Bronx - University Ave
Features & amenities
Access
Loading dock (truck access size-30ft)
Elevator available
Handcarts available
Administration
Admin fee: $25.00
On site office at facility
Vehicle Storage Requirements
Requires registration
Requires insurance
Vehicle requires title
Must be drivable
Property Coverage
Insurance required
Insurance available
Homeowners/Renters insurance accepted
Discounts
10% Military discount (applies to active-duty only)
Billing
Email billing available
Rent due on same day each month per lease start
Auto-pay available
Cash accepted
Checks accepted
Credit cards accepted: Visa, Mastercard, AMEX, Discover
Other
Paperwork can be done remotely
office hours
| | |
| --- | --- |
| Sun | 10:00 am - 4:00 pm |
| Mon | 9:30 am - 6:00 pm |
| Tue | 9:30 am - 6:00 pm |
| Wed | 9:30 am - 6:00 pm |
| Thu | 9:30 am - 6:00 pm |
| Fri | 9:30 am - 6:00 pm |
| Sat | 9:30 am - 6:00 pm |
access hours
| | |
| --- | --- |
| Sun | 10:00 am - 4:00 pm |
| Mon | 9:30 am - 6:00 pm |
| Tue | 9:30 am - 6:00 pm |
| Wed | 9:30 am - 6:00 pm |
| Thu | 9:30 am - 6:00 pm |
| Fri | 9:30 am - 6:00 pm |
| Sat | 9:30 am - 6:00 pm |
Facility's fees & requirements
Facility Administration Fee: $25.00
Security Deposit: Security deposit required
About this facility
Welcome to Prime Storage – University Ave in Bronx, NY! We are your affordable, professional choice for self storage, serving the Highbridge, Concourse Village, South Bronx, Melrose, and Morrisania neighborhoods. It is easy to find us, as right around the corner are Yankee Stadium and historic Heritage Field, the former grounds for the Yankees. Our location is also conveniently located by the I-87 and Macombs Dam Bridge so you can quickly access the facility & your storage unit. Visit our University Avenue facility today and let one of our friendly, knowledgeable team members assist you in choosing the right storage unit for your needs. The Bronx location features units that are ideal for students, individuals relocating, pharmaceutical reps, military families, and more. Our features include climate control, drive-up accessibility, and elevator access. Our convenient unloading & loading dock will help you move in and out no matter how unpredictable the NYC weather may be. Reserve your storage unit now!
Prime Storage - Bronx - University Ave
Customer reviews
26 - 30 out of 35 reviews
Not Customer Considerate
I went through this Pandemic contracting Covid 19. I issued medical documentation for verification. I was place on workers compensation which was a lengthily process considering the time. A employee from the previous company was suspected to be stealing cash payments. There was also payment documents that was lost during the transition between both companies. I provided those documents. I was still forced out and my rent was increased. I know this is a business and that bills have to be paid. there wasn't no consideration what that there was a pandemic nor that i wasnt able to pay the increases at the moment.
RecommendedNo
Price1/5 (unfair price)
Service1/5 (very unhelpful)
Cleanliness5/5 (squeaky clean)
- Terrence Covington
Not easy loading and unloading. Everything takes time. Even the carts/
Nice people at the facility. But lets face it... Storage unit facilities are here to skin you and to make it difficult to move out.
RecommendedNo
Price1/5 (unfair price)
Service1/5 (very unhelpful)
Cleanliness3/5 (average)
- Yve
WORST EXPERIENCE EVER!!!
This place is a nightmare and had the nerve to ask me to leave a review! Last night, coincidentally, I was preparing court papers to sue for consumer fraud. I was lured in by a great deal on my unit when they were still Extra Space. Shorrly after I moved my belongings in, I was sent an email letting me know my rent was about to be more than DOUBLED, an increase of $277. I had an opportunity I gave up at another place, because I was sold on this one. I cannot tell you how much I regret that. I have spent the last few months trying to reason to no avail and will start legal proceedings asap. It is sad and unfortunate that a place like this would try to capitalize on people who are already suffering in the throes of a pandemic. I have done business with many storage companies over the years and have never experienced anything like this in my life. Please avoid at all costs if you value your belongings and your peace of mind!
RecommendedNo
Price1/5 (unfair price)
Service1/5 (very unhelpful)
Cleanliness1/5 (very dirty)
- Christina Romero
Location convenient and in walking distance.
Hours of operations should be more extensive, otherwise no issues.
RecommendedYes
Price3/5 (fair price)
Service4/5 (very helpful)
Cleanliness4/5 (clean)
- Veronica Miles
Online Review
Service is great! The price is better than the prior storage owner. Thank you Prime Storage!
RecommendedYes
Price5/5 (excellent value)
Service5/5 (outstanding)
Cleanliness5/5 (squeaky clean)
- Gladys
REVIEWS SUMMARY
61% of respondents would recommend this facility to a friend.
Pros
Good Value(16)
Good Service(22)
Clean(22)
Cons
Expensive(13)
Poor Service(10)
Dirty(7)