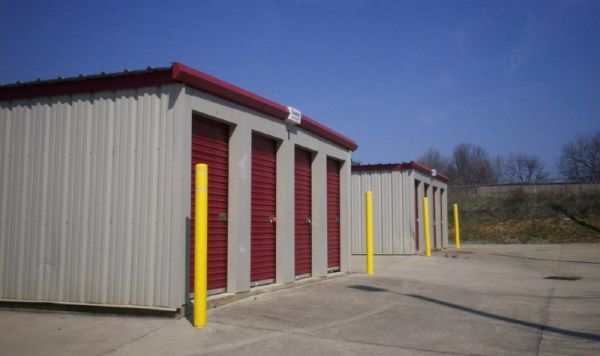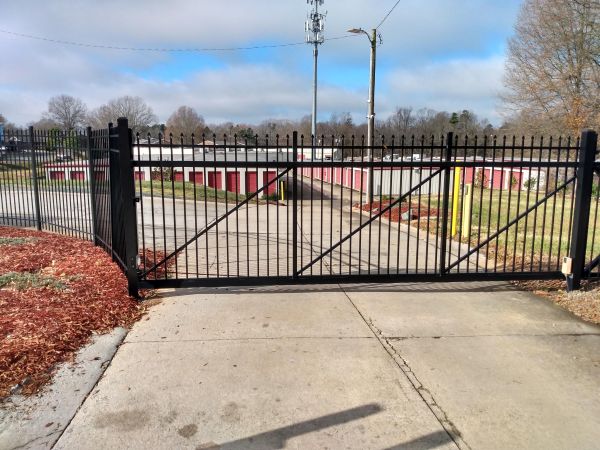 Make a risk free reservation at
Prime Storage - Burlington Maple Ave
Features & amenities
Administration
Admin fee: $25.00
Accepts mail/packages for tenants
On site office at facility
Vehicle Storage Requirements
Requires registration
Requires insurance
Vehicle requires title
Must be drivable
Security Features
Video cameras on site
Fenced & Lighted
Property Coverage
Insurance required
Insurance available
Homeowners/Renters insurance accepted
Billing
Email billing available
Rent due on same day each month per lease start
Auto-pay available
Cash accepted
Checks accepted
Credit cards accepted: Visa, Mastercard, AMEX, Discover
office hours
| | |
| --- | --- |
| Sun | closed |
| Mon | 10:00 am - 6:00 pm |
| Tue | 10:00 am - 6:00 pm |
| Wed | 10:00 am - 6:00 pm |
| Thu | 10:00 am - 6:00 pm |
| Fri | 10:00 am - 6:00 pm |
| Sat | 10:00 am - 4:00 pm |
access hours
| | |
| --- | --- |
| Sun | 6:00 am - 10:00 pm |
| Mon | 6:00 am - 10:00 pm |
| Tue | 6:00 am - 10:00 pm |
| Wed | 6:00 am - 10:00 pm |
| Thu | 6:00 am - 10:00 pm |
| Fri | 6:00 am - 10:00 pm |
| Sat | 6:00 am - 10:00 pm |
Facility's fees & requirements
Facility Administration Fee: $25.00
Security Deposit: Security deposit required
About this facility
Welcome to Prime Storage – Maple Avenue in Burlington, North Carolina. We are your affordable, professional choice for Burlington self storage, serving many neighborhoods in the area, including Northwood, Kellam Place, and Avalon Valley. Our storage facility is conveniently located on Maple Avenue, just moments away from the I-40 exit, Alamance Community College, and the Alliance Convention Center. Visit our Burlington self storage facility today and let our friendly, knowledgeable North Carolina storage team assist you in choosing the right self storage unit for your needs. This location features units that are ideal for students, individuals relocating, golfers, boaters, students, and more. We feature climate controlled units, units with easy drive-up accessibility, outdoor boat & RV parking, and shipping supplies available for purchase. Reserve your Burlington storage unit now! This location also functions as the office for our nearby Plantation Avenue facility!
Prime Storage - Burlington Maple Ave
Customer reviews
1 - 5 out of 9 reviews
In an out
Was hard to get into. GPS sent us down wrong street. And a totally different storage lot
RecommendedYes
Price4/5 (good value)
Service3/5 (helpful)
Cleanliness5/5 (squeaky clean)
- Jackie Clayton
Moving two pieces of furniture.
I had a few pieces of old furniture and it was easy getting into the property. The staff is very nice and professional I will recommend them!
RecommendedYes
Price5/5 (excellent value)
Service5/5 (outstanding)
Cleanliness5/5 (squeaky clean)
- Lee Lawrence
Not safe
Friday, May 14th at around 5:30 I came to my unit, the inside units. I heard a shuffling noise. Then it stopped. Just figured someone was at their unit. After about 10 minutes, the noise started again. I noticed something in the middle of the aisle at the cross aisle where the noise was coming from. I started to walk down the aisle and I saw a corner of the door open all the way. Was scared, turned around threw my stuff in my unit, pulled the door, locked it and left. Tonight, May 17th, around 6:30 I arrived at the facility. As I came around the corner I saw a black male with 2 bookbags walking in front of the inside unit. He was trying to get in the door on the Maple St side. He was checking his pockets like he couldn't find his key. I left the facility. When I drove past the facility on Maple St, the black male was sitting on the driveway in front of the door off the side street. This place is not safe. I am scared to come here without a gun. This guy is either living in a unit, drugs, guns, or whatever. But as a female, I am scared.
RecommendedNo
Price4/5 (good value)
Service3/5 (helpful)
Cleanliness4/5 (clean)
- Debbie Pierce
Late fees with no notification
Not happy about being billed a late fee on my storage unit without ever receiving a bill Was told must have had your billing address incorrectly loaded in our system. Hmmm found me for the Bill with the late charges. Not fair in my opinion How and why is this legal
RecommendedYes
Price4/5 (good value)
Service5/5 (outstanding)
Cleanliness5/5 (squeaky clean)
- Susan Gallagher
......
I liked it better as Ray's self storage. My payment has gone up from $25 to $44 a month, that's ridiculous......for the same size unit...ants and all. The last time I was there, I ended up having to go to Family Dollar and buy a can of ant spray because they were sooo bad. I will try to have all my stuff out by the end of the summer!
RecommendedNo
Price1/5 (unfair price)
Service2/5 (somewhat unhelpful)
Cleanliness2/5 (somewhat dirty)
- N.B
REVIEWS SUMMARY
67% of respondents would recommend this facility to a friend.
Pros
Good Value(5)
Clean(8)
Good Service(5)
Cons
Expensive(3)
Poor Service(2)
Dirty(1)