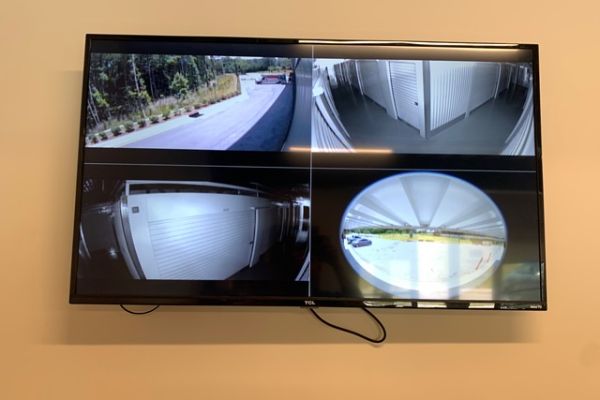 Make a risk free reservation at
Public Storage - Cary - 2117 NC-55
10' x 20' unit
Roll Up Door
Climate Controlled
1st Floor
Vehicle
Interior
Available for enclosed vehicle storage
Only 3 units left
$311.00
$366.00
per month
reserve
10' x 30' unit
Roll Up Door
24 Hour Access
Drive Up Access
Outdoor Access
1st Floor
Vehicle
Available for enclosed vehicle storage
Only 1 unit left
$444.00
$523.00
per month
reserve
Features & amenities
Access
Electronic gate access
Elevator available
Vehicle Storage Requirements
Requires registration
Requires insurance
Vehicle requires title
Must be drivable
Property Coverage
Insurance required
Insurance available
Homeowners/Renters insurance accepted
Billing
Email billing available
First of month
Auto-pay available
Cash accepted
Checks accepted
Credit cards accepted: Visa, AMEX, Mastercard, Discover
office hours
| | |
| --- | --- |
| Sun | 9:30 am - 5:00 pm |
| Mon | 9:30 am - 6:00 pm |
| Tue | 9:30 am - 6:00 pm |
| Wed | 9:30 am - 6:00 pm |
| Thu | 9:30 am - 6:00 pm |
| Fri | 9:30 am - 6:00 pm |
| Sat | 9:30 am - 5:00 pm |
access hours
| | |
| --- | --- |
| Sun | 6:00 am - 9:00 pm |
| Mon | 6:00 am - 9:00 pm |
| Tue | 6:00 am - 9:00 pm |
| Wed | 6:00 am - 9:00 pm |
| Thu | 6:00 am - 9:00 pm |
| Fri | 6:00 am - 9:00 pm |
| Sat | 6:00 am - 9:00 pm |
Facility's fees & requirements
Facility Administration Fee: $29.00
Security Deposit: Security deposit required
About this facility
Storage units in Cary are located near Route 540 and Highway 64. Keep the whole family organized with a 5x10 storage unit, perfect for hobbies like instruments and art supplies, sports equipment, patio furniture, and seasonal clothing and decorations. With room for camping and fishing gear and boating equipment, 5x10 storage units are also great for storing everything you need to enjoy Jordan Lake, just a short drive away. Our 10x10 storage units are amazing for getting the house organized, top to bottom. Store furniture like couches, dressers, and dining sets, as well as appliances and electronics. With room to space, you can even get a lawn mower or motorcycle out of the way! Whether you're downsizing, struggling with small space living, or just adjusting to the needs of a growing family, 10x10 storage units can help you keep the clutter under control. If you have a large haul, our 10x15 storage units are available for your storage projects. 10x15 storage units are also great for temporary storage during a home renovation, or for businesses to store extra inventory offsite. Once you're finished storing, enjoy a show at the Koka Booth Amphitheatre (a local Cary gem), or head into nearby Raleigh to check out the Marbles Kids Museum or the JC Raulston Arboretum. The indoor climate controlled storage units at this location make moving in comfortable all year round. For the most modern experience in self storage, use our eRental program to book a contactless move-in.
Public Storage - Cary - 2117 NC-55
Customer reviews
1 - 5 out of 5 reviews
Good Experience Overall
No issues moving in. Space is clean and secure.
RecommendedYes
Price2/5 (a little steep)
Service1/5 (very unhelpful)
Cleanliness1/5 (very dirty)
- Kirk Grimmelsman
$22 for a $6 lock
Location is ok. Nice, clean unit. Was disappointed being lied to about the type of lock used. The mandatory insurance is enough extra cost without gouging the cost of a lock. Was told a disc lock was used, but found out it was a cylinder lock when I arrived. Bad way to start a customer relationship.
RecommendedNo
Price3/5 (fair price)
Service3/5 (helpful)
Cleanliness5/5 (squeaky clean)
- Palmer
Brand New
Convenient location. Brand new. They make you purchase a unique lock that you likely cannot use anyplace else.
RecommendedYes
Price5/5 (excellent value)
Service5/5 (outstanding)
Cleanliness4/5 (clean)
- Jay Lindenauer
Very nice location
Very nice facility and location.
RecommendedYes
Price4/5 (good value)
Service5/5 (outstanding)
Cleanliness5/5 (squeaky clean)
- Debra
Easy process and convenient.
Great facility, friendly personal and very nicely organized.
RecommendedYes
Price5/5 (excellent value)
Service5/5 (outstanding)
Cleanliness5/5 (squeaky clean)
- Vasudev
REVIEWS SUMMARY
80% of respondents would recommend this facility to a friend.
Pros
Clean(4)
Good Value(3)
Good Service(3)
Cons
Expensive(1)
Poor Service(1)
Dirty(1)