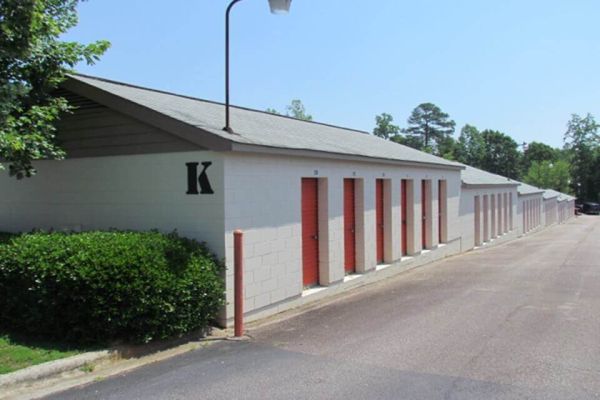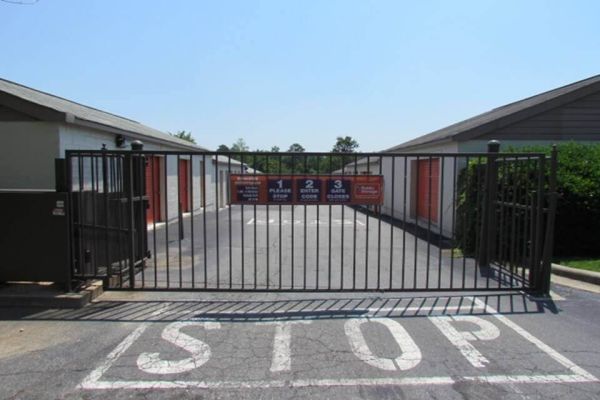 Make a risk free reservation at
Public Storage - Raleigh - 4222 Atlantic Ave
Features & amenities
Vehicle Storage Requirements
Requires registration
Requires insurance
Vehicle requires title
Must be drivable
Property Coverage
Insurance required
Insurance available
Homeowners/Renters insurance accepted
Billing
Email billing available
First of month
Auto-pay available
Cash accepted
Checks accepted
Credit cards accepted: Visa, AMEX, Mastercard, Discover
office hours
| | |
| --- | --- |
| Sun | closed |
| Mon | closed |
| Tue | closed |
| Wed | closed |
| Thu | closed |
| Fri | closed |
| Sat | closed |
access hours
| | |
| --- | --- |
| Sun | closed |
| Mon | closed |
| Tue | closed |
| Wed | closed |
| Thu | closed |
| Fri | closed |
| Sat | closed |
Facility's fees & requirements
Facility Administration Fee: $29.00
Security Deposit: Security deposit required
About this facility
Public Storage in Northeast Raleigh is a convenient self storage facility near U.S. Route 1 with tons of different options when it comes to finding cheap storage units. A large selection of indoor storage units and climate controlled storage units awaits customers at this facility, which is located just south from the intersection of Atlantic Avenue and Millbrook Road, less than two miles west of Capital Boulevard. Roughly five miles from downtown Raleigh, this location is just a short drive from I-440 or I-540. For local residents living in an apartment along Green Road, a 5x10 storage unit is the perfect place to keep bulky items out of the way at home, from bikes to camping gear or just boxes of seasonal items like holiday decorations or winter coats. When the time comes to pack up the whole house, families near Eastgate Park will love the space inside a large 10x30 storage unit, which has enough storage space to fit just about everything from inside a five-bedroom home. This location also offers the option of drive-up, outdoor storage units, as well as spaces for vehicle storage, boat storage and RV storage, all in the gated storage area. Inside the rental office, customers can buy moving boxes and various packing supplies, making the entire storage process even easier. As one of the nation's fastest-growing cities – boasting a population that has doubled since 1990 – Raleigh continues to attract new residents and new businesses each year. As the city grows, more folks are to areas like Northeast Raleigh where the neighborhoods tend to offer a bit more breathing room. When it's time to find some extra storage space in the Northeast Raleigh area, look no further than this Public Storage, open 7 days a week.
Public Storage - Raleigh - 4222 Atlantic Ave
Customer reviews
6 - 10 out of 35 reviews
Easy to find the unit
The unit was easily accessible, and easy to move into.
RecommendedYes
Price3/5 (fair price)
Service5/5 (outstanding)
Cleanliness5/5 (squeaky clean)
- Jillian Christie
Very easy application and move-in process
Couldn't believe how easy your process was! Completing everything online was so convenient! Thanks!
RecommendedYes
Price5/5 (excellent value)
Service4/5 (very helpful)
Cleanliness4/5 (clean)
- Y
Very convenient
Caught a very good deal just in time!
RecommendedYes
Price5/5 (excellent value)
Service4/5 (very helpful)
Cleanliness5/5 (squeaky clean)
- Cherrelle
Great space for price
The staff was super friendly and helpful. The space was very large and the unit was a quarter of what I was paying elsewhere. The only downfall is that there is no 24 hour access and the gates lock at 9 pm, so if you are still inside the gates, the gate codes stop working and you are now locked in. There were also some issues to the drywall in my unit - falling down from the ceiling and evidence of a previous leak. Overall better than I imagined for the price.
RecommendedYes
Price5/5 (excellent value)
Service5/5 (outstanding)
Cleanliness4/5 (clean)
- Dog Mom
Very pleasant experience
Very pleasant experience. Kandi and Nicole were such friendly and helpful people. The very best of service.
- Ed Guarnieri
REVIEWS SUMMARY
23% of respondents would recommend this facility to a friend.
Pros
Good Value(11)
Good Service(13)
Clean(13)