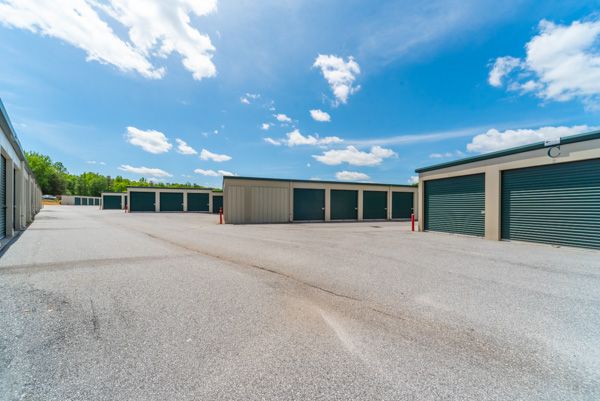 Make a risk free reservation at
ClearHome Self Storage - Salisbury
Features & amenities
Vehicle Storage Requirements
Requires registration
Requires insurance
Must be drivable
Security Features
Video cameras on site
Fenced & Lighted
Property Coverage
Insurance required
Protection plan required
Protection plan available
Homeowners/Renters insurance accepted
Discounts
5% Military discount (applies to active-duty, reserves, veterans only)
5% Senior discount
Billing
Email billing available
Rent due on 1st of each month
Auto-pay available
Checks accepted
Credit cards accepted: Visa, Mastercard, AMEX, Discover
Other
Paperwork can be done remotely
office hours
| | |
| --- | --- |
| Sun | closed |
| Mon | 9:30 am - 6:00 pm |
| Tue | 9:30 am - 6:00 pm |
| Wed | 9:30 am - 6:00 pm |
| Thu | 9:30 am - 6:00 pm |
| Fri | 9:30 am - 6:00 pm |
| Sat | 9:30 am - 5:00 pm |
access hours
| | |
| --- | --- |
| Sun | 6:00 am - 10:00 pm |
| Mon | 6:00 am - 10:00 pm |
| Tue | 6:00 am - 10:00 pm |
| Wed | 6:00 am - 10:00 pm |
| Thu | 6:00 am - 10:00 pm |
| Fri | 6:00 am - 10:00 pm |
| Sat | 6:00 am - 10:00 pm |
Facility's fees & requirements
Facility Administration Fee: $25.00
Security Deposit: Security deposit required
About this facility
ClearHome Self Storage is focused on providing safe, convenient and affordable storage solutions. We offer climate-controlled storage units to protect your valuables from the elements, a fenced and secure facility, and convenient hours and drive-up access to your unit.
ClearHome Self Storage - Salisbury
Customer reviews
11 - 11 out of 11 reviews
Facility must be up for sale
We have been renting a space to park our camper since November last year, right when Clearhome Storage bought the facility. A couple of months after, I reached out to them about having crushed rock or something put down on the open area where the outdoor storage is being rented for campers, boats, vehicles, etc., and a really nice guy named Jacob, who was overseeing the facility from Denver, CO. began looking into quotes from local contractors to to that. But, after a couple of more months of not getting a price they were happy with, I supplied him with the name and number of someone I thought could help, but after a couple of weeks, when I contacted Jacob, he advised that he was being let go, and advised that a lady named Lesley was taking over those duties, and said he passed all my information over to her. The next week, I contacted her, and she advised that they were having a meeting the next day, and she would follow up with that with the person who was being assigned the property management and maintenance for all of the sites. Since we have not seen or heard anything, I began trying unsuccessfully trying to contact Lesley. I have left multiple VMs for her with no return calls, I have called the posted number and asked for the name of Lesley's supervisor and was told by Flo that she would contact Shay for that information and get back with me, but after week now, I have had no response. I have asked them about having someone cut the grass in the meantime, as the weeds are now thigh high, but still no response or action. This type of activity is what normally happens when a company is trying to sell a property, and does not want to put any money into upgrading the facility or even maintaining it. I will be glad to write an update post if and when something happens, but at this time I would like to submit photos of the current status, but I am unable on this review site.
RecommendedNo
Price3/5 (fair price)
Service1/5 (very unhelpful)
Cleanliness1/5 (very dirty)
- Will Yochim
REVIEWS SUMMARY
91% of respondents would recommend this facility to a friend.
Pros
Good Value(7)
Good Service(8)
Clean(9)
Cons
Poor Service(3)
Dirty(1)