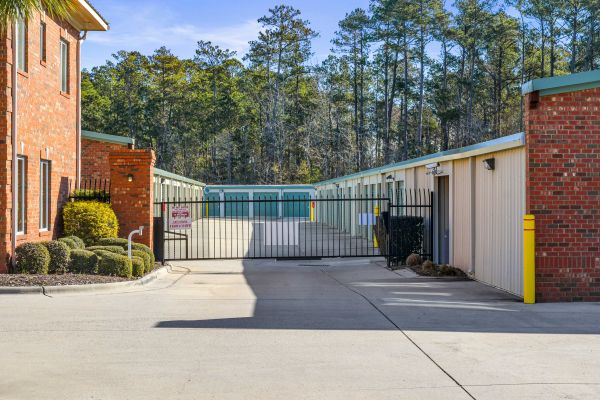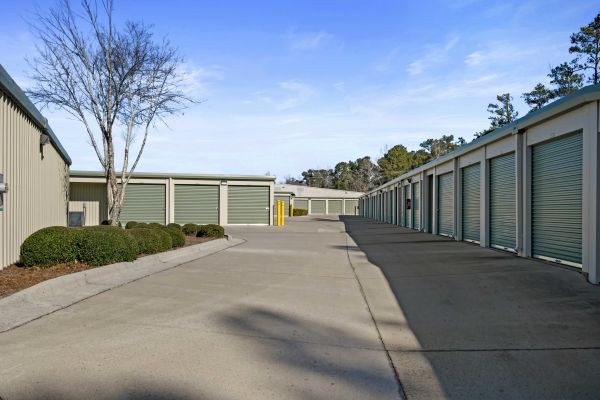 Make a risk free reservation at
Prime Storage - Wilmington - N. 23rd Street
Features & amenities
Access
Electronic gate access
Handcarts available
24-hour access (for an additional monthly fee)
Administration
Admin fee: $29.00
Accepts mail/packages for tenants
On site office at facility
Vehicle Storage Requirements
Requires insurance
Must be drivable
Security Features
Video cameras on site
Fenced & Lighted
Property Coverage
Protection plan required
Protection plan available
Homeowners/Renters insurance accepted
Billing
Email billing available
Rent due on same day each month per lease start
Auto-pay available
Cash accepted
Checks accepted
Credit cards accepted: Visa, Mastercard, AMEX, Discover
office hours
| | |
| --- | --- |
| Sun | closed |
| Mon | 10:00 am - 6:00 pm |
| Tue | 10:00 am - 6:00 pm |
| Wed | 10:00 am - 6:00 pm |
| Thu | 10:00 am - 6:00 pm |
| Fri | 10:00 am - 6:00 pm |
| Sat | 10:00 am - 4:00 pm |
access hours
| | |
| --- | --- |
| Sun | 6:00 am - 10:00 pm |
| Mon | 6:00 am - 10:00 pm |
| Tue | 6:00 am - 10:00 pm |
| Wed | 6:00 am - 10:00 pm |
| Thu | 6:00 am - 10:00 pm |
| Fri | 6:00 am - 10:00 pm |
| Sat | 6:00 am - 10:00 pm |
Facility's fees & requirements
Facility Administration Fee: $29.00
Security Deposit: Security deposit required
About this facility
Whether you're on the hunt for temporary storage to help during a move, making a reservation, or looking for extra room during a life event, Prime Storage provides affordable, convenient storage in Wilmington, NC. Located on North 23rd Street just north of Martin Luther King Jr Parkway, our Wilmington storage facility serves Clarendon Park, Creekwood North, Heightsville, and more. You'll find us just north of Smith Creek and immediately west of Wilmington International Airport. At Prime Storage, we know that Life Demands Space®. That's why we've designed our storage facilities to be equally optimized for residential storage as well as business storage. With flexible lease terms, great features and amenities, and knowledgeable staff, Prime Storage is here for you! There's a storage unit for everyone here at Prime Storage in Wilmington, NC. From small 5x5 units to extra large 20 x 20' units that offer 400 square feet of storage space, no storage need is out of the question. We also feature Wilmington parking spaces up to 30 feet in length for your car, RV, and boat storage needs. While moving can be tricky, we're committed to making everything as easy as possible. Just make sure to use our free storage calculator and unit size guide to pick out the ideal unit for you and your needs. Our storage facility doesn't merely have great storage unit variety. When you visit Prime Storage in Wilmington, you'll have access to features including: ● Moving van accessibility and wide aisles ● Units with lighting for added convenience ● Packing and moving supplies sold on-site to help you organize your move ● Complimentary delivery acceptance for business owners with limited time to wait ● Outdoor and indoor vehicle storage for classic cars and occasional joyrides ● Drive-up units to help with simple loading and unloading When temperatures get particularly hot or cold, some temperature-sensitive items can get warped or otherwise damaged. If you're planning to store such items in your storage unit—like wooden furniture, electronics, or musical instruments—make sure you pick a climate controlled storage unit for added protection. We offer Wilmington climate controlled storage units up to 15 x 20', so you'll be sure to find a unit that'll work for your needs. When Life Demands Space®, self storage is here to provide a convenient and affordable solution. Prime Storage on North 23rd Street provides the Wilmington storage units that you need. In addition to storage for Wilmington residents, our storage facility is also ideal for both student storage and business inventory. It's never been easier to get a storage space. Call us, stop by our facility, or rent your unit online today to get started!
Prime Storage - Wilmington - N. 23rd Street
Customer reviews
1 - 5 out of 20 reviews
Staff were super helpful!
Staff were incredibly helpful and friendly; they even set up my lock for me and attached it to my unit! I came at the end of a long day and they were so kind and thoughtful. Excellent facility!
RecommendedYes
Price4/5 (good value)
Service5/5 (outstanding)
Cleanliness4/5 (clean)
- Kaelin Kennedy
Clean Secure Facility but FREQUENT Rate Changes
Creeping rates up.... ZERO change to what I get but every couple of months I have to pay more.
RecommendedNo
Price1/5 (unfair price)
Service3/5 (helpful)
Cleanliness5/5 (squeaky clean)
- Rob Lodewick
Payment Receipt Leaves much to be desired
I greatly dislike NOT getting a PDF payment receipt in my email. Instead I now get an email link referencing spreadsheet line with information. Also price is too much.
RecommendedYes
Price3/5 (fair price)
Service5/5 (outstanding)
Cleanliness5/5 (squeaky clean)
- Joseph Freeman
Nice clean storage, great customer service.
Rented a 10x30 at Prime Storage near the airport. Great location, Hunter is an excellent manager.
RecommendedYes
Price3/5 (fair price)
Service5/5 (outstanding)
Cleanliness5/5 (squeaky clean)
- Kent B
Great place, Great crew
I'm disabled so start with that and anxiety, a pandemic and an encroaching. From the moment Hunter picked up the phone and told me I'd called the wrong location it was fabulous! A different yep called to confirm and we did everything over the phone other than dropping off document copies. Fantastic place and people!
RecommendedYes
Price5/5 (excellent value)
Service5/5 (outstanding)
Cleanliness5/5 (squeaky clean)
- Leah Tate
REVIEWS SUMMARY
85% of respondents would recommend this facility to a friend.
Pros
Good Value(14)
Good Service(18)
Clean(20)