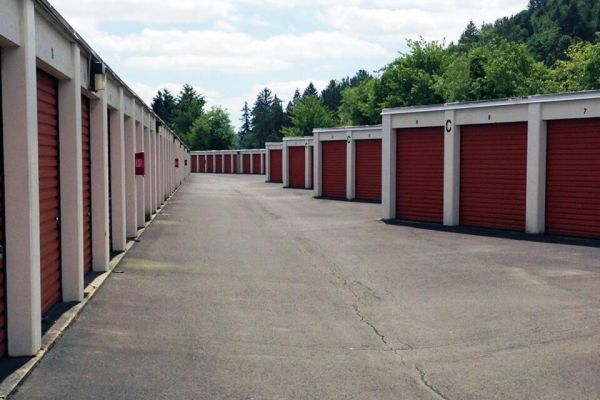 Make a risk free reservation at
Public Storage - Gresham - 2730 NW Division St
$1 first month rent
10' x 20' unit
Roll Up Door
Drive Up Access
Outdoor Access
1st Floor
Vehicle
Available for enclosed vehicle storage
2nd Month Free
10' x 30' unit
Roll Up Door
Drive Up Access
Outdoor Access
1st Floor
Vehicle
Available for enclosed vehicle storage
Only 2 units left
$261.00
$275.00
per month
reserve
Features & amenities
Vehicle Storage Requirements
Requires registration
Requires insurance
Vehicle requires title
Must be drivable
Security Features
Fenced & Lighted
Manager lives on-site
Property Coverage
Insurance required
Insurance available
Homeowners/Renters insurance accepted
Billing
Email billing available
First of month
Auto-pay available
Cash accepted
Checks accepted
Credit cards accepted: Visa, AMEX, Mastercard, Discover
office hours
| | |
| --- | --- |
| Sun | 9:30 am - 5:00 pm |
| Mon | 9:30 am - 6:00 pm |
| Tue | 9:30 am - 6:00 pm |
| Wed | 9:30 am - 6:00 pm |
| Thu | 9:30 am - 6:00 pm |
| Fri | 9:30 am - 6:00 pm |
| Sat | 9:30 am - 5:00 pm |
access hours
| | |
| --- | --- |
| Sun | 6:00 am - 9:00 pm |
| Mon | 6:00 am - 9:00 pm |
| Tue | 6:00 am - 9:00 pm |
| Wed | 6:00 am - 9:00 pm |
| Thu | 6:00 am - 9:00 pm |
| Fri | 6:00 am - 9:00 pm |
| Sat | 6:00 am - 9:00 pm |
Facility's fees & requirements
Facility Administration Fee: $29.00
Security Deposit: Security deposit required
About this facility
This Centennial Public Storage gives Gresham customers plenty of cheap self storage units to choose from with sizes to tackle just about any haul. On the south side of Division Street just west of Birdsdale Avenue, this facility features a great selection of indoor storage units and outdoor storage units, as well as vehicle storage units. A 5x5 storage unit is the perfect place to keep hiking gear, biking gear or even fishing equipment for days spent along the banks of the Columbia River. Centennial High School families can clear out an overcrowded garage or a spare bedroom with the help of a 10x10 storage unit, which is big enough to hold a handful of boxes, plus bulky items like a mattress or bedframe. Less than a mile north from Highway 26, homeowners in the Holly Brook neighborhood can use a 10x30 storage unit when needing to pack up everything inside the home, from bedroom furniture to kitchen appliances. To provide customers with added peace of mind, the manager lives on site and the storage area features key-code entry. Removed from the congestion of Portland but close enough to get to downtown in a hurry, Gresham gives residents and businesses some extra breathing room to live, work and grow. Whenever some extra storage space is needed to keep growing right along with the city, head over to this Centennial Public Storage, open 7 days a week.
Public Storage - Gresham - 2730 NW Division St
Customer reviews
11 - 15 out of 35 reviews
Very helpful staff.
Conveniently located and with easy access.
RecommendedYes
Price5/5 (excellent value)
Service5/5 (outstanding)
Cleanliness5/5 (squeaky clean)
- Hilda
nice staff
nice staff, easy to get a storage reserved, set up and simple access. low prices and great open hours.
- Katlyn Jones
Very positive experience
Very positive experience. The staff head been very knowledgeable and kind.
- Marianne Molina
The staff at division storage in...
The staff at division storage in gresham is efficient and friendly yet maybe a bit too inquisitive as for the size of unit I rented was not to big for my requirements ( too big? Really? Reverse salesmanship I suppose ) All in all the staff is polite and kind even when dealing with a cranky , short tempered , older person such as myself . If you need storage call them and say mike sent you .
- Michael Linder
The experience with customer service...
The experience with customer service was 5 star, I was treated very well and helped through every bit of the process of deciding the unit best for me etc. The unit itself was not impressive. There is no lightbulb or pull string to use with the above installed light outlet. I would gladly get a bulb but I wouldn't be able to use it. A light would help me a lot during my winter evening stops for my belongings. To sort through stuff and really stay organized as I need to be. Thank you for reading my concern. I hope it helps and something changes. One more concern was the cob webs that I believe should be knocked down before a new tenant views and rents a unit. These are my only concerns to date. Ciao!
- Felicia Sauer
REVIEWS SUMMARY
13% of respondents would recommend this facility to a friend.
Pros
Good Service(6)
Clean(7)
Good Value(5)