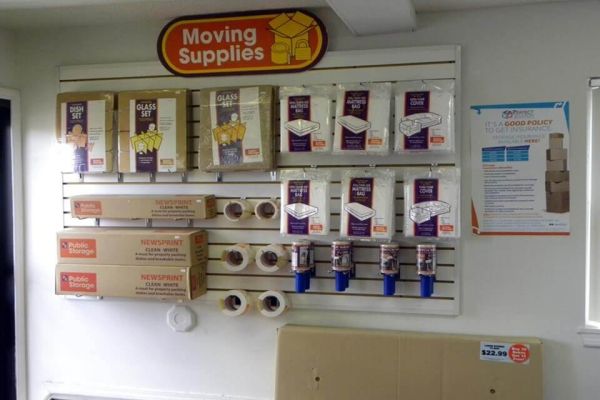 Make a risk free reservation at
Public Storage - Columbia - 401 Buckner Road
$1 first month rent
4' x 5' unit
Swing Door
1st Floor
Vehicle
Interior
Available for enclosed vehicle storage
Only 2 units left
$24.00
$29.00
per month
reserve
Features & amenities
Vehicle Storage Requirements
Requires registration
Requires insurance
Vehicle requires title
Must be drivable
Security Features
Fenced & Lighted
Manager lives on-site
Property Coverage
Insurance required
Insurance available
Homeowners/Renters insurance accepted
Billing
Email billing available
First of month
Auto-pay available
Cash accepted
Checks accepted
Credit cards accepted: Visa, AMEX, Mastercard, Discover
office hours
| | |
| --- | --- |
| Sun | 9:30 am - 5:00 pm |
| Mon | 9:30 am - 6:00 pm |
| Tue | 9:30 am - 6:00 pm |
| Wed | 9:30 am - 6:00 pm |
| Thu | 9:30 am - 6:00 pm |
| Fri | 9:30 am - 6:00 pm |
| Sat | 9:30 am - 5:00 pm |
access hours
| | |
| --- | --- |
| Sun | 6:00 am - 9:00 pm |
| Mon | 6:00 am - 9:00 pm |
| Tue | 6:00 am - 9:00 pm |
| Wed | 6:00 am - 9:00 pm |
| Thu | 6:00 am - 9:00 pm |
| Fri | 6:00 am - 9:00 pm |
| Sat | 6:00 am - 9:00 pm |
Facility's fees & requirements
Facility Administration Fee: $29.00
Security Deposit: Security deposit required
Public Storage - Columbia - 401 Buckner Road
Customer reviews
1 - 5 out of 15 reviews
Public Storage -Columbia- 401 Buckner Road
First impression of public storage in columbia sc was a great experience. Customer service was very welcoming and friendly. I did not have to wait for a very long time. She even walked us to our storage unit, to make sure it was the best fit for my family. Monthly rate was very well much in my families budget. Best choice to make while moving.
RecommendedYes
Price5/5 (excellent value)
Service5/5 (outstanding)
Cleanliness5/5 (squeaky clean)
- Yasmine Workman
Nice storage good price
The representative in the office was nice and helpful
RecommendedYes
Price5/5 (excellent value)
Service5/5 (outstanding)
Cleanliness5/5 (squeaky clean)
- Asif Bhuiyan
This was readily available and convenient
Very spacious and clean. Unit is located on outside for easily loading and unloading.
RecommendedYes
Price4/5 (good value)
Service3/5 (helpful)
Cleanliness3/5 (average)
- Deborah Jones
Dark and dirty
I have never rented a storage unit before. I rented this one online. I asked if it was inside, to which the answer was yes. It was inside, but inside a dingy building hallway with no light. I guess I should've asked if it was climate controlled. The actual storage unit was disappointing, as well. First thing I did after opening the door was to kill a roach. Luckily, I had taken some bug spray with me to spray it before taking anything inside. While taking my things inside, I ran into multiple spider webs. I would have thought that if it was being rented out that an employee would've at least knocked down spider webs and blown the dust and dirt out of the space. Maybe I was expecting too much? Thinking I should've paid more and gotten a cleaner space. Hope I don't have to have it more than one month!
RecommendedNo
Price3/5 (fair price)
Service2/5 (somewhat unhelpful)
Cleanliness1/5 (very dirty)
- Alex Poole/ Kathy Poole
Affordable and convenient.
The online price did not include insurance costs and lock/key costs, but the final price was still affordable. The employee was very helpful and getting access to my unit was easy. I started moving stuff into my unit less than an hour after arriving. The unit was a bit dirty with some wrappers on the floor and cobwebs and there were some spiders.
- Yasmen Balogun
REVIEWS SUMMARY
12% of respondents would recommend this facility to a friend.
Pros
Good Value(3)
Good Service(2)
Clean(2)
Cons
Poor Service(1)
Dirty(1)