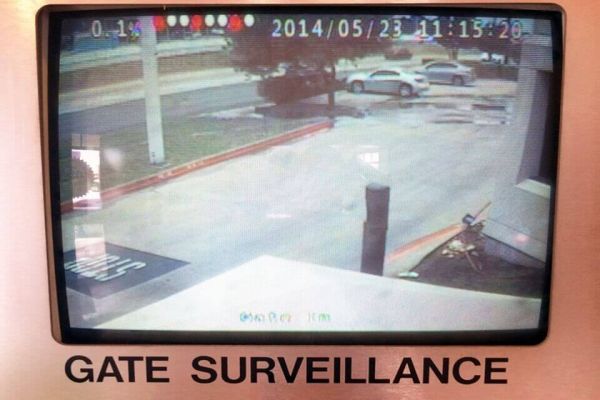 Make a risk free reservation at
Public Storage - Austin - 13675 N US Highway 183
Features & amenities
Access
Electronic gate access
Elevator available
Vehicle Storage Requirements
Requires registration
Requires insurance
Vehicle requires title
Must be drivable
Property Coverage
Insurance required
Insurance available
Homeowners/Renters insurance accepted
Billing
Email billing available
First of month
Auto-pay available
Cash accepted
Checks accepted
Credit cards accepted: Visa, AMEX, Mastercard, Discover
office hours
| | |
| --- | --- |
| Sun | 9:30 am - 5:00 pm |
| Mon | 9:30 am - 6:00 pm |
| Tue | 9:30 am - 6:00 pm |
| Wed | 9:30 am - 6:00 pm |
| Thu | 9:30 am - 6:00 pm |
| Fri | 9:30 am - 6:00 pm |
| Sat | 9:30 am - 5:00 pm |
access hours
| | |
| --- | --- |
| Sun | 6:00 am - 9:00 pm |
| Mon | 6:00 am - 9:00 pm |
| Tue | 6:00 am - 9:00 pm |
| Wed | 6:00 am - 9:00 pm |
| Thu | 6:00 am - 9:00 pm |
| Fri | 6:00 am - 9:00 pm |
| Sat | 6:00 am - 9:00 pm |
Facility's fees & requirements
Facility Administration Fee: $29.00
Security Deposit: Security deposit required
About this facility
This Austin Public Storage sits on the east side of Highway 183 just south of the intersection with State Highway 45, providing a convenient self storage option to customers on the north side of town. Just across the highway from the Austin Aquarium, this is a great storage spot for folks near Jollyville, Anderson Mill, Village Oaks, Springwoods and the surrounding neighborhoods. If a big day of shopping at nearby Lakeline Mall means it's time to swap out seasonal wardrobes at home, unload an entire closet into a 5x10 storage unit with plenty of room for bulky coats, jackets and a growing shoe collection. For locals who enjoy heading out to Lake Travis, a 10x15 storage unit at this location is a great place to keep all of the outdoor essentials, including boating equipment, fishing gear or diving gear. Families near Westwood High School can use a 10x25 storage unit to hold onto old bedroom furniture, including mattresses, bed frames, dressers and night stands, as well as household appliances like refrigerators, washers and dryers. Customers can choose from indoor storage units, outdoor storage units and climate controlled storage units in several different sizes to fit anything from a few boxes of books to the contents of an entire five-bedroom home. This property also features the option of vehicle storage for customers looking to store a car, truck, motorcycle, SUV or ATV. Texas pride runs deep in Austin and Public Storage is proud to offer cheap storage units and exceptional service to customers throughout the state capital.
Public Storage - Austin - 13675 N US Highway 183
Customer reviews
41 - 45 out of 61 reviews
What a great team at the lakeline ...
What a great team at the lakeline location, very professional. I would surely refer this place to all friends and family
- sd
The location is convenient and easy to get to. The staff, Kimberly, was courteous, knowledgeable, and finished the paperwork very quickly.
- Michael Yu
What a great experience, fast, friendly, and informative. We could not be more pleased with there customer service we received from Dawn, Mattie, and Yasmine. I will highly recommend this location to friends and family. Kudos! Thank you again
- scott d
Dawn and Robin are very helpful and friendly. They answered all my questions and gave great advice. A few things that could be improved: public storage doesn't make it very clear on thier website that the price does not include the mandatory monthly insurance ($11-15) and the purchase of a lock ($20). It would be nice to know the total cost before deciding to purchase, rather than while signing the contract. Also, this location doesn't allow access after 9pm, I often have to work late so this is a bit of an inconvenience. Other than that, I am happy with the facility. It is clean, the staff has great customer service and it seems pretty secure.
- Marianna Gomez
This is the place to go! Dawn helped me and she was super sweet! My experience was quick, painless, and easy. Thanks for being a great facility! From the minute I called, I got the unit I wanted on the floor I wanted and at the price I wanted. ?????????? P.S. I noticed Dawn was a little hot due to the sun beaming in through the window. I think management should add some blinds.
- Lauren Visser
REVIEWS SUMMARY
21% of respondents would recommend this facility to a friend.
Pros
Good Value(20)
Good Service(19)
Clean(20)