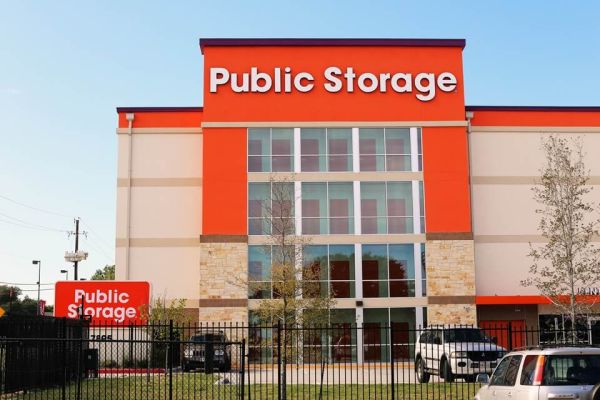 Make a risk free reservation at
Public Storage - Dallas - 7895 Riverfall Dr
50% off 1st Month
10' x 20' unit
Roll Up Door
Drive Up Access
Outdoor Access
1st Floor
Vehicle
Available for enclosed vehicle storage
50% off 1st Month
10' x 20' unit
Roll Up Door
Climate Controlled
1st Floor
Vehicle
Interior
Available for enclosed vehicle storage
Only 1 unit left
$384.00
$480.00
per month
reserve
10' x 30' unit
Roll Up Door
Drive Up Access
Outdoor Access
1st Floor
Vehicle
Available for enclosed vehicle storage
Only 2 units left
$401.00
$501.00
per month
reserve
Features & amenities
Access
Electronic gate access
Elevator available
Vehicle Storage Requirements
Requires registration
Requires insurance
Vehicle requires title
Must be drivable
Security Features
Fenced & Lighted
Manager lives on-site
Property Coverage
Insurance required
Insurance available
Homeowners/Renters insurance accepted
Billing
Email billing available
First of month
Auto-pay available
Cash accepted
Checks accepted
Credit cards accepted: Visa, AMEX, Mastercard, Discover
office hours
| | |
| --- | --- |
| Sun | 9:30 am - 5:00 pm |
| Mon | 9:30 am - 6:00 pm |
| Tue | 9:30 am - 6:00 pm |
| Wed | 9:30 am - 6:00 pm |
| Thu | 9:30 am - 6:00 pm |
| Fri | 9:30 am - 6:00 pm |
| Sat | 9:30 am - 5:00 pm |
access hours
| | |
| --- | --- |
| Sun | 6:00 am - 9:00 pm |
| Mon | 6:00 am - 9:00 pm |
| Tue | 6:00 am - 9:00 pm |
| Wed | 6:00 am - 9:00 pm |
| Thu | 6:00 am - 9:00 pm |
| Fri | 6:00 am - 9:00 pm |
| Sat | 6:00 am - 9:00 pm |
Facility's fees & requirements
Facility Administration Fee: $29.00
Security Deposit: Security deposit required
About this facility
Public Storage in North Dallas is located near Central Expressway and a few minutes south of the LBJ Freeway. Just 20 minutes from Dallas Love Field Airport and downtown Dallas, it's a convenient location ready to tackle your indoor storage, climate controlled storage, or outdoor storage needs in the area. For locals spending the days on the trails at Harry S. Moss Park, a 5x5 storage units is an easy spot to store mountain bikes, backpacks and biking gear for a great day out at the park. Just a few miles from Southern Methodist University or Richland College, a 5x10 storage unit is a great way for students and staff to find some extra space from an often-crowded campus life. With room for school supplies, craft and hobby gear, sports equipment, and more, 5x10 storage units are the key to staying organized in small spaces. If you're remodeling, downsizing, or welcoming a new addition to the family, our 10x10 storage units are the size of a couple of bedrooms, and can help you stay sane during life's transitional periods. Businesses Preston Center or NorthPark Center can use a 10x20 storage unitss as the place to keep excess office equipment, supplies, paperwork and boxes to keep the workplace clutter-free. Whether you're a small local business trying to make a name for itself, or just a family who needs to declutter the garage, Public Storage can help you find the space you need to succeed. And with downtown Dallas just a short drive away, you can store your stuff and enjoy the Dallas Museum of Art, the Dallas World Aquarium, or a stroll through the Arts District. This facility offers a large selection of indoor climate controlled storage units in a variety of sizes, as well as a number of outdoor storage units with drive-up access. For an online self storage experience, use our eRental program to book a contactless move-in on your schedule. At this Dallas Public Storage you'll find: 5x5 storage units5x10 storage units5x15 storage units10x10 storage units10x15 storage units10x20 storage units10x25 storage units10x30 storage unitsIndoor storageClimate controlled storageElectronic keypad entryOnline payments
Public Storage - Dallas - 7895 Riverfall Dr
Customer reviews
26 - 30 out of 55 reviews
Like the location but not the hours.
I really like the location I am storing my stuff at- BUT the only problem is I DO NOT like that the gates and elevators close at 9pm. Very disappointed this past weekend when we arrived at 8:30 to unload, we had to rush yet our storage being on the 4th floor and putting what we had inside then go back down to grab more things and not being able to put in the rest because the elevators were no longer working (it was already 9pm). So we had to take our things back home. Did I mention since when we were there we had just closed the door for the storage just so we can come back and not have to take the lock off again. Well since it was 9 and we couldn't go back up our unit was left unlocked until the next day.
- Veronica C.
No complaints
As I just rented my unit and it was easy I have no complaints
- Jennifer Neuhoff
Location is great
Location is great, customer service is outstanding.
- Luis Palomino
Customer service was friendly and...
Customer service was friendly and helpful
- Paul
Very secure storage
Very secure storage. Available dollys made movement of cargo easier.
- A satisfied customer
REVIEWS SUMMARY
20% of respondents would recommend this facility to a friend.
Pros
Good Service(18)
Clean(18)
Good Value(15)