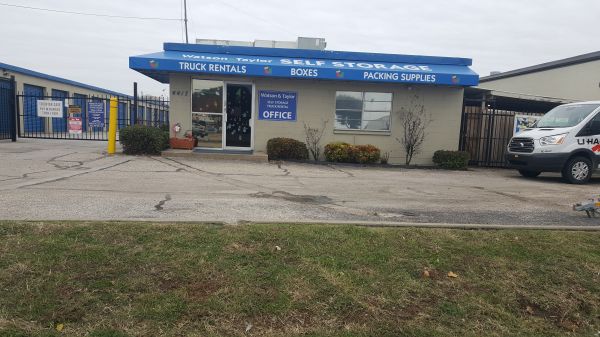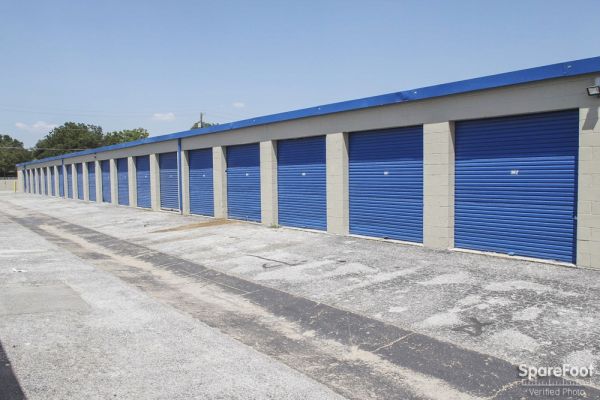 Make a risk free reservation at
Watson & Taylor Self Storage - Garland
Features & amenities
Administration
Admin fee: $24.00
Spanish speaking managers
On site office at facility
Moving
Truck rental available
Moving supplies for sale
Vehicle Storage Requirements
Requires registration
Requires insurance
Vehicle requires title
Must be drivable
Security Features
Video cameras on site
Fenced & Lighted
Manager lives on-site
Property Coverage
Insurance required
Insurance available
Homeowners/Renters insurance accepted
Discounts
5% Military discount (applies to active-duty only)
Billing
Email billing available
Rent due on 1st of each month
Auto-pay available
Checks accepted
Credit cards accepted: Visa, Mastercard, AMEX, Discover
office hours
| | |
| --- | --- |
| Sun | closed |
| Mon | 9:00 am - 5:30 pm |
| Tue | 9:00 am - 5:30 pm |
| Wed | 9:00 am - 5:30 pm |
| Thu | 9:00 am - 5:30 pm |
| Fri | 9:00 am - 5:30 pm |
| Sat | 9:00 am - 5:30 pm |
access hours
| | |
| --- | --- |
| Sun | 6:00 am - 10:00 pm |
| Mon | 6:00 am - 10:00 pm |
| Tue | 6:00 am - 10:00 pm |
| Wed | 6:00 am - 10:00 pm |
| Thu | 6:00 am - 10:00 pm |
| Fri | 6:00 am - 10:00 pm |
| Sat | 6:00 am - 10:00 pm |
Facility's fees & requirements
Facility Administration Fee: $24.00
Security Deposit: Security deposit required
About this facility
Watson & Taylor Self Storage in Garland is located just East of the intersection of Plano Road and Forest Lane. We are right across from the Whataburger on the corner of Forest and Plano. Our professional manager Rosana and Assistant manager Perla is on site to serve you. At this location, we have a number of different units for your needs, including office/warehouse space for the small business! Here at Watson & Taylor Self Storage in Garland, we feature EXTRA large units with WIDE doors (some even with doors at both ends and the ability to drive-through the unit). All of our self storage facilities rent units on a month-to-month basis no long term contracts! Watson & Taylor Self Storage facilities provide convenient locations, competitive pricing, and dedicated storage professionals to ensure a quality storage experience. Watson & Taylor has been serving the self storage needs of communities like Garland and Dallas for over 30 years, and is still guided by the founder, George Watson. We invite you to come by and let us see what solution we can provide for you! Insurance is required for all units - either present proof of your own coverage or buy ours for $10.95/month.
Watson & Taylor Self Storage - Garland
Customer reviews
51 - 55 out of 59 reviews
Manager is friendly
The manager is very friendly. My only issue was that the movers informed me my unit was lacking a foot in length and width from what Watson and Taylor advertise. At the end of it all, he did help me to get a larger unit and also went ahead and opened the unit so the movers could go ahead and begin unloading my goods and then let me come square things away with him financially while they were doing so (as the movers were being paid by the hour). It's nothing luxurious (what storage facility is though), but it definitely meets my needs and I'm saving about $75-100 per month with them as compared to other storage facilities I found online. A big huge thank you to Angel for making things a little easier on me during that hectic time!!!
- Marie H
4 star
Friendly, professional, great rates!
- C W
Made it easy to reserve
They were closed when I first showed up, on a Tuesday afternoon, to get in to the unit. The sign said that the manager would be back by 2:30. I waited until 3:15 and had to come back to get to the unit. When I got there, the person in the office was curteous, helpful and very professional.
- Lee B.
AWESOME LOCATION!
When I went in to setup my storage I was pressed for time. The manger Angel was very understanding and the process was very simple and quick. He and his wife were both there and as we talked while getting an account setup, I felt like we had known each other for years. We had same bank, similar intrests in stuff, I felt instantly better about the decision to use the location for my stoage needs.
- Chili
Friendly Staff - Great Value
Checked into our 5x10 storage unit at Watson Taylor that we found on Sparefoot recently and are so excited about saving money over our former storage company! The staff at WT is friendly and helpful and we are saving $65! Did I mention that we are saving money? Thanks SpareFoot!
- Matt B.
REVIEWS SUMMARY
80% of respondents would recommend this facility to a friend.
Pros
Good Value(32)
Good Service(43)
Clean(32)
Cons
Dirty(5)
Expensive(2)
Poor Service(2)